Accedo Broadband integrates services with Amino AmiNET 130 STB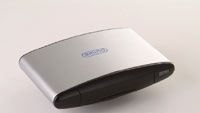 Accedo Broadband announced at IBC2007 the integration of its interactive services with the AmiNET130 HD IPTV set-top box (STB) from Amino Communications.
Accedo Broadband will supply applications from its Accedo Application Portfolio, including games, karaoke and video art. Amino's AmiNET series of IPTV STBs has been used in commercial deployments and trials in more than 80 countries worldwide.
For more information, visit www.accedobroadband.com.