Hi Tech and NewsMaker launch news playout controller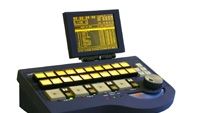 The result of a joint development by Hi Tech Systems and NewsMaker Technologies, actiV News is designed to offer flexible, reliable and low cost tapeless playout for news production.
The actiV News system comprises News Manager software, which interfaces the NRCS to the actiV News controller, which in turn controls a video server for playout. The system eliminates the need for an automation system to reliably get news stories to air.
The product is based on the Hi Tech actiV Cartbox and the NewsMaker News Gateway technologies. The News Gateway provides the interconnection with a wide range of Newsroom Computer Systems (NRCS) either via proprietary or MOS interface.
For more information, visit www.hitechsys.co.uk or www.newsmaker.us.