Rainbow Network Communications launches HD distribution of flagship channels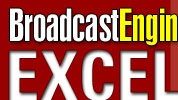 Category
Network automation
Submitted by
Communications Engineering, Inc. Design Team

Rainbow Network Communications:
John Barbieri, sr. VP and GM;
Mike Mallozzi, VP eng.;
Fabio Toscano, dir. of broadcast eng.
CEI:
Jim Conley, sr. VP and CTO;
Ken Miller, sr. managing eng.;
Don Brassell, sr. managing eng.;
Nikhilesh Kumar, design eng.
Technology at work
Avocent AMX switches
Dolby encoders/decoders
Evertz
DAs
DTV closed-caption encoders
MVP display processor HD/SD audio encoder
HD/SDI frame sync Video routers
Harris audio upmixers
Miranda Vertigo XG graphic processors
Pro-Bel audio routers
Sony monitors
Tektronix waveform monitors
Thomson Grass Valley
Concerto HD routers
Encore controllers
K2 media servers
Maestro master control system
Videotek monitors
Wohler speakers
Yamaha digital mixing

Rainbow Network Communications launches HD distribution of flagship channels
Rainbow Network Communications made a significant investment in 2007-2008 in the HD upgrade of the master control facilities that originate the air playout of Rainbow's flagship network channels in Bethpage, NY.
Rainbow originates and distributes programming viewed by more than 150 million people on a daily basis. Its current client base includes Rainbow Media's own AMC, the Independent­ Film Channel (IFC) and WE tv.
The upgrade, which was designed, integrated and installed by Communications Engineering, Inc. (CEI), of Newington, VA, had a twofold purpose. First, the AMC, IFC, and WE tv channels were augmented with HD air channels. Second, all long-form playback for all channels were moved from tape-based to an all server-based system driven from an HD and SD digital archive.
The HD channels were mandated to air all program content in full screen 16:9 with no letterbox or pillared segments. This was a challenge because some interstitial and long format elements were provided in either SD or in non-full screen HD formats. Special upconversion circuits were devised with automation-enabled format selection.
5.1 surround sound, along with a separate audio program and a stereo PCM down-mix channel, were required for all HD channels. Special audio up-mix and down-mix circuits were implemented for situations where SD signals were upconverted for HD playout or where HD signals did not have the proper audio formats.
Downstream processing of the program channel included the insertion of bugs, logos, animated snipes, local commercial avail signals, closed captioning and ratings signals in preparation for air release. All downstream devices were put under automation control for schedule based playout.
The master control rooms accommodate up to six channels of simultaneous playout. Signal confidence monitoring was converted from an all-SD glass monitor wall to a mixed SD and HD array of LCD displays driven by an integrated multiviewer system. Distributed operational workstations allow for individual channel playout control and monitoring. A central master control platform allows for live programming for special events.
The HD and SD ingest, archival and playout systems were previously separate systems architected in parallel. The new channels required that these systems be brought under a unified database and control system to accommodate the use of ingested clips across platforms.
Rainbow began distributing AMC, IFC and WE tv in both SD and HD in July 2008, marking a significant milestone in Rainbow's service offerings.
The latest product and technology information
Future US's leading brands bring the most important, up-to-date information right to your inbox
Thank you for signing up to TV Technology. You will receive a verification email shortly.
There was a problem. Please refresh the page and try again.