M&K Sound returns to the market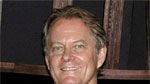 A new management team headed up by longtime M&K distributors Per Becher and Asger Bak will now lead loudspeaker brand M&K Sound. Effective Oct. 1, M&K's return to U.S. operation will begin with audio industry veteran Chris Minto stepping in as VP and managing director.
Put under creditor jurisdiction in February, Becher and Bak recently acquired M&K's intellectual property, including brand name, trademarks and Web sites. Minto was formerly with the old M&K for seven years as the company's professional division director. "Our focus", Minto says, "will be to maintain and even improve M&K's product and service quality. Those classic M&K products that our customers know and love will be kept on, and those products that are not up to our highest standards will be dropped in favor of newer, better products. We intend to provide the best possible listening experience to the audio professional and to the home theater enthusiast alike."
Other M&K alumni joining the new company include design engineer Chris Hagen and electrical engineer Jordan Arnos. In addition to new product development, Hagen will also oversee M&K's service department.