Your Guide to the Latest Industry Webcasts
By TVT Staff
What webcasts are on the docket?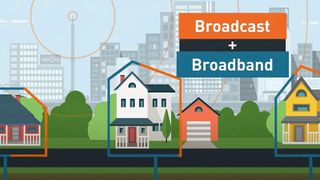 (Image credit: ATSC)
UPDATED 10/19: Whether it is a detailed presentation for a new product or a deep dive into an industry hot topic, webcasts are great ways to learn about what's new and exciting in the broadcast industry. Here is an overview of upcoming webcasts and how to access them.
Evertz Connected 2020: Fall Edition
Starting on Monday, Sept. 14th, 2020, Evertz is inviting customers and partners to reconnect at connected.evertz.com for an interactive experience that will include exclusive looks at all the latest products and solutions the company has to offer.
IPV's "MAM: Explained"
Starts Oct. 1
This new monthly webinar series from IPV takes a closer look at media asset management through relevant uses cases from existing customers. The first session will be on advanced end-to-end remote & collaborative workflows. For more information, visit IPV's website.
GV LIVE Presents
Grass Valley is launching a 12-week virtual program that will dive into the hot topics driving the TV industry and offer detailed new product launches, customer case studies, product demonstrations and webinars. A sampling of some of there sessions are below. For more information, visit the GV LIVE Presents website.
Oct. 20, 11 a.m. ET - "Introducing EDIUS X"
Nov. 20, 11 a.m. ET - "GVTA—GV Collaborates"
Dec. 11, 11 a.m. ET - "Leveraging the Cloud for Broadcast"
Broadpeak Virtual Open House
Oct. 8-22
Fireside chats and panels will feature executives from Astro, DishTV, Orange, Beeline, Cellcom, Delta Fiber, AWS, Intel and more will provide insight on important news, real-world deployments, innovative technologies and analysis about the future of video delivery and streaming. Full list of events and registration is available here.
TAG Video Systems Webinar Series
TAG Video Systems is planning a series of new webinars for the rest of the year that aim to address different industry challenges. Register here.
Oct. 20 - "Multiviewing for Interlaced Video Formats"
Nov. 5 - "Selecting Monitors for Your Multiviewing Application"
Nov. 17 - "Avoiding Latency in IP Media Transport"
Dec. 10 - "Monitoring and Alarming in IP Systems"
HPA Industry Recovery Task Force Virtual Global Town Halls
Oct. 21, 11 a.m.-12:30 p.m. ET
HPA's virtual town halls bring together thought leaders from science, entertainment, technology, medicine and government to provide insight into how to bring the industr back to work safely. Register here.
Broadpeak Virtual Open House
Oct. 22, 1-3 p.m. ET
Broadpeak is hosting a virtual open house for customers and partners, where attendees can meet with Broadpeak's experts and customers to learn about the latest trends in the video streaming industry through presentations, roundtable discussion, demos and customer stories. In addition to the North, Central and South America edition taking place on Oct. 22, Broadpeak plans individual sessions for the Asia-Pacific region on Oct. 8 and Europe, the Middle East and Africa on Oct. 15. Register here.
"Advanced Cloud Video Editing and Publishing"
Oct. 22, 2-2:45 p.m. ET
Blackbird hosts a demonstration of its professional video editing platform, which can help with remote production. The session will highlight live ingest methods, how to edit sports highlights and publishing. Register here.
"OTT Ecosystem Players Discuss Market Directions"
Oct. 27, 2-3 p.m. ET
BIA Advisory Services highlights its new OTT forecast and offers insight into growth areas and opportunities. Speakers will assess the current state of the OTT marketplace and discuss priorities to drive future success. Register here.
"ATSC 3.0 Your Way: What Does the Adoption of NextGen TV Look Like for You?"
Oct. 28, 1 p.m. ET
ATSC 3.0 will not look the same from market to market. What does NEXTGEN TV adoption look like for your production? Telos Alliance takes broadcasters through their options and solutions in this webinar. Register here.
2020 CBI National Student Electronic Media Convention
Oct. 28-30
College Broadcasters Inc. will host its annual NSEMC event online this year and will feature online sessions, networking opportunities and other NSEMC staples. Register here.
The latest product and technology information
Future US's leading brands bring the most important, up-to-date information right to your inbox
Thank you for signing up to TV Technology. You will receive a verification email shortly.
There was a problem. Please refresh the page and try again.