Your Guide to the Latest Industry Webcasts
By TVT Staff
What webcasts are on the docket?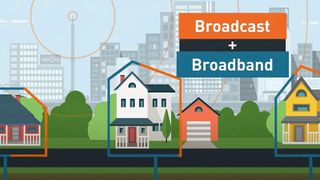 (Image credit: ATSC)
UPDATED 8/11: Whether it is a detailed presentation for a new product or a deep dive into an industry hot topic, webcasts are great ways to learn about what's new and exciting in the broadcast industry. Here is an overview of upcoming webcasts and how to access them.
Interra Systems' Tech Leadership Webinar Series
Interra Systems' experts in media QC, monitoring and classification will discuss new solutions for media quality and compliance, service assurance and ML/AI innovations for broadcast and OTT professionals. Register here.
Aug. 11, 9 a.m. PT - "Groundbreaking ML/AI-Based Solutions for the Media Industry"
Aug. 14, 9 a.m. PT - "Excel at Meeting Amazon Prime Video Direct Technical Requirements"
Panasonic Summer Sessions Webinar Series
These summer sessions from Panasonic provide lessons on new products and solutions to help video professionals meet today's production challenges. Register here.
Aug. 11, 1 p.m. ET - "Live PTZ and Camera Streaming Solutions"
Aug. 21, 1 p.m. ET - "KAIROS IP/IT Video Processing Platform"
Sept. 2, 1 p.m. ET - "Professional Camera Systems for Unscripted Content"
Sept. 15, 1 p.m. ET - "Smart Audio Solutions"
TAG Video Systems Webinar Series
TAG Video Systems is planning a series of new webinars for the rest of the year that aim to address different industry challenges. Register here.
Aug 27. - "Latency in Live Production Multiviewing"
Sept. 15 - "Format Alphabet Soup: Pros and Cons of HLS, DASH, NDI, 2110 ..."
Oct. 1 - "How to Monitor Matadata"
Oct. 20 - "Multiviewing for Interlaced Video Formats"
Nov. 5 - "Selecting Monitors for Your Multiviewing Application"
Nov. 17 - "Avoiding Latency in IP Media Transport"
Dec. 10 - "Monitoring and Alarming in IP Systems"
"Separating Signal from Noise: Demystifying Artificial Intelligence for Digital Signal Processing Professionals"
Aug. 18, 2 p.m. ET
Signiant sponsors a discussion on AI and ML, what can be learned from digital signal processing and how ML adds business value today. Register here.
"Understanding ATSC 3.0 - NextGen TV and the Future of Broadcasting"
Aug. 24
An eight-week, six course series provides key insights into how the ATSC 3.0 system works, as well as its new features and capabilities for creating new and enriched content experiences to audiences. Register here.
"The SMPTE Annual Progress Report 2020: The Best of Times in the Worst of Times"
Sept. 10, 1 p.m. ET
SMPTE's annual window into the major media developments of the past year. Register here.
2020 CBI National Student Electronic Media Convention
Oct. 28-30
College Broadcasters Inc. will host its annual NSEMC event online this year and will feature online sessions, networking opportunities and other NSEMC staples. Register here.
The latest product and technology information
Future US's leading brands bring the most important, up-to-date information right to your inbox
Thank you for signing up to TV Technology. You will receive a verification email shortly.
There was a problem. Please refresh the page and try again.