IBC 2020: Virtual Events Calendar
Find out what news will be coming our around IBC's virtual edition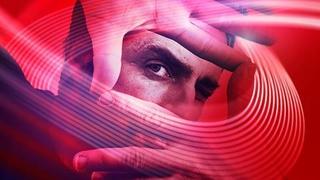 (Image credit: IBC)
UPDATED 9/8: The annual IBC Show in Amsterdam, like nearly all conferences in 2020, was forced to go the virtual route because of COVID-19 with the IBC Showcase taking place Sept. 8-11. Part of the draw of IBC is hearing about the latest tech and products from new companies, but just because they aren't happening in person, doesn't mean companies aren't eager to share their latest news.
Here is a rundown of IBC-related press conferences scheduled to take place before and during the IBC Virtual Showcase.
Pebble Beach Systems
Building Resilience into your Playout Operations
Sept. 9 at 4:30 p.m. BST (11:30 AM, ET)
The kickoff of a series of webinars throughout September and beyond looking at how the industry has responded to the challenges of 2020 and the role the company can play in helping broadcasters survive and thrive.
Pebble Deep Dive Workshops
Sept. 10-16
Pebble Beach Systems will make its experts available to answer questions during a series of workshops tailored to the interest of attendees.
Registration for the former webinar is available online; and an online calendar where a reservation can be made for the latter is available on the company's website.
IABM Future Trends Channel
Through September
Starting on Sept. 1, IABM is hosting the Future Trends Channel, which will offer a weekly live event on Tuesdays on different themes, including cloud & virtualizations, AI/ML & analytics, imaging & immersive, streaming content & platform and future media economies. For more information, visit IABM's website.
ATTO Technology IBC Showcase 2020
Sept. 8-11
ATTO will unveil new features and updates to the ATTO 360 Tuning software, as well as video demonstrations of the ATTO FastFrame and Celerity platforms. For more information, visit ATTO's website.
Elements Remote Week 2020
Sept. 8-11
Elements will host a series of web sessions where it will showcase its new remote editing tool Elements Satellite and its latest innovations in media storage workflows. For more information, visit Element's website.
IPV's "Locked Down but Not Out: Creating Video Remotely"
Sept. 8-11
IPV will host industry leaders from Sky, "Sesame Street," HBO and WarnerMedia over four sessions to answer questions about collaborative content creation in the age of remote workflows. For more information, visit the IPV website.
Bitmovin Live: IBC Edition 2020
Sept. 9-24
Bitmovin is hosting a virtual experience that includes video tech webinars, case study discussions, developer learning labs, demos and partners presentations on topics like costs of video distribution, app development and optimizing video workflows. For more information, visit Bitmovin's website.
Harmonic Live Connection IBC 2020 Edition
Sept. 10
Harmonic's virtual showcase will include a series of webinars hosted by industry-leading experts, a virtual showroom with new innovations and insights on video streaming and delivery, and one-on-one meetings with Harmonic team members. Register here.
Primestream Virtual IBC Event
Sept. 10
Primestream will have four virtual "rooms" that each highlight a smart workflow for a different type of user, including news production, media and entertainment, live events and content creators. Register here.
"Zixi Delivers" Virtual Showcase
Sept. 14-18
This multi-day event will present enhancements to Zixi's SDVP for delivery of live video over IP via webinars, presentations and virtual customer and partner meetings. For more information, visit Zixi's website.
Verizon Media's "OTT Trends & Solutions" Webinar
Sept. 22, 11 a.m. ET
Verizon takes a deep dive into OTT trends that are reshaping the industry and how you can keep pace and use new technology. Register here.
Get the TV Tech Newsletter
The professional video industry's #1 source for news, trends and product and tech information. Sign up below.