NAB Show News Virtualized: Press Conferences, Product Demos
By TVT Staff
Exhibitors' making alternative plans to share NAB Show announcements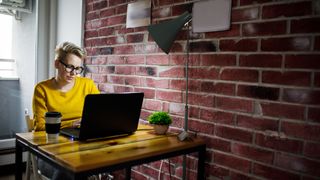 (Image credit: Stock Images_US)
UPDATED (3/27): With the 2020 NAB Show removed from its original April dates and next steps for the annual industry conference still being determined, a number of companies that were set to exhibit on the Las Vegas Convention Center floor have either already announced or are exploring options to share their latest news and technology to industry professionals virtually.
Here is a list of exhibitors' plans:
NAB's Gordon Smith has announced that the 2020 NAB Show is officially cancelled, bu that the show will offer a digital experience called NAB Show Express. There are also plans to enhance the experience at the 2020 NAB Show New York scheduled for October.
Vizrt Group is one such company that has its virtual plan figured out. Prior to the NAB Show's cancellation, Vizrt Group announced that it had created "digital first" communications platforms, VizrTV and NewTekTV. The company will use these virtual channels to deliver product awareness, innovation and support messages to consumers.
Sony is providing updates via pro.sony/event-nab.
Vela, the smart logging multiviewer platform developer, will roll out its own Virtual-NAB Experience that is produced from its headquarters in Clearwater, Fla. The company will livestream video and offer an interactive screen-share demonstration that will introduce version 7.0 of its Luna+ and Encompass systems for compliance monitoring, QA, multiviewing and logging. Private online "Test-Drives" of v7.0 software will also be available.
Zixi has scheduled a two week virtual showcase called "Zixi Powered!" that will include a series of video meetings and webinars presenting Zixi's latest innovations and announcements, including updates to Zixi's Software-Defined Virtual Platform. Additional components will be individual customer and partner meetings; a panel on streaming live over IP; and live partner demonstrations for integrated video solutions. "Zixi Powered!" will begin on April 20 and run through May 1.
Dalet has announced it has planned digital experiences that will include videos and live streams, as well as smaller locally hosted events. It expects to send out communications detailing its offerings in the coming week.
Maxon has announced its full lineup for a virtual NAB presence that will be hosted on C4Dlive.com. Taking place from April 20-23, presenters will share production tips, techniques and inspiration for using Maxon equipment.
Grass Valley has announced it will launch "GV Live Presents" to engage with consumers in place of the 2020 NAB Show. GV will provide details on its latest products and strategic updates. The series will include two events, "GV Live Presents —Enabling Business as Usual When Business Isn't Usual" on April 3 at 11 a.m. ET and "GV Live Presents—Innovate 2020" on April 23 at 11 a.m. and 9 p.m. ET.
The SMPTE-produced Future of Cinema Conference that was going to take place during the 2020 NAB Show may be done virtually. In addition, SMPTE has announced that its webcasts are available for free for members and the public, and that virtual classes are available for 50% off. SMPTE's usual operations are continuing as normal as of March 16.
Other companies, including TVU Networks, GatesAir, Harmonic and Ross Video, as well as the IABM and LPTV Rights Coalition, have announced they are exploring virtual alternatives but have not announced official plans.
TV Tech will update this page as more companies announce plans.
The latest product and technology information
Future US's leading brands bring the most important, up-to-date information right to your inbox