Click here to print or e-mail business highlights from the broadcast production community.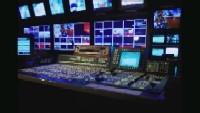 Florida television station selects Avid NewsCutter
NBC's WTVJ Channel 6 will use the Avid NewsCutter Effects nonlinear editing system to edit news stories in its Miami news bureau. All stories edited in the bureau will be networked to WTVJ's master control, which resides in the station's main facilities in Miramar, Florida.
The installation at WTVJ is part of the broadcaster's conversion from analog to digital operations, which began more than a year ago. The new bureau will include four networked NewsCutter Effects and a DS3 link. Each NewsCutter system can create stories in conjunction with the Avid iNews system and independently move completed stories to a NewsCutter Effects system remotely located in the Miramar main operations system.
Once the installation is complete, the NewsCutter system in central control will interface with Grass Valley Profile PDR400 servers, collecting and moving completed stories and segments directly to the Profile servers for play to air.

Thomson's DD35-4 production switcher.

Global Television Network buys Thomson switcher
Canada's Global Television Network has purchased a Thomson DD35-4 production switcher as the centerpiece of its new "GlobalNational" news center.
The DD35-4 switcher systems with four M/E banks are designed for live broadcasts in the studio and in OB vans. It includes Macro Key Memory, router integraton, DVE-Control of 2 external units from independent manufacturers, six internal downstream keyers, a wide range of satellite panels, networking and operational redundancy, expanded server interface capabilities and machine control for four external devices, including time code management, variable speed,jog, shuttle, mark in/out, go to and others.




TV stations slowly migrate to HDTV
Television stations are migrating to HDTV over fiber at a slower pace, a study conducted by SCRI said.
According to the 2001 - 2006 DTV Migration Trends survey of U.S. television stations, only 12.2 percent of stations are expected to use HDTV over fiber by the end of 2002. The numbers are expected to slowly increase in the next few years. By 2003 at least 17.6 percent, by 2004 at least 23 percent and by 2005 just under three in ten stations (28.4 percent) are expected to use HDTV over fiber.
SCRI said the plus side to using fiber is its ability to accommodate extremely high bit rates, irrespective of content. The bandwidth required for HDTV is significantly greater than that required for SDTV. Bandwidth capacity is the key factor in any medium of transport — fiber, cable, or over the air.
The National Association of Broadcasters said as of January 9, there are 229 DTV stations operating in digital. DTV signals are also now being transmitted in 80 markets, which includes 73.7 percent of U.S. television households.
ND Technology distributes YEM products in the U.S.
ND Technology is now the exclusive U.S. distributor of YEM video products.
YEM designs and manufacturers video scan converters, high-definition signal processing, and interfacing and image scaling products. In 2001, YEM recieved an Emmy for the development of a digital HD upconverter from 525-line NTSC to HDTV for DTV.
ND Technology will distribute several YEM HD and scan converting products in the United States including:
The HFC-292M HDTV scan converter. This product handles every SMPTE 292 conforming signal and automatically responds to 60Hz and 59.94Hz vertical scanning frequencies. Through a motion-adaptable line scanning interpolation method, the HTC-292M increases the vertical resolution of images.
The DVS-1000 scaler. This product converts NTSC video signals to RGB signals. It features leading-edge image processing technology that greatly improves the performance of LCD and DLP projectors.
ND Technology says distributing YEM products in the U.S. will assist broadcasters and post houses in their plant conversions to HD broadcast.
Salzbrenner Stagetec Mediagroup opens U.S. office
The Salzbrenner Stagetec Mediagroup has opened a new sales office in North America. In addition to the new office, the German pro audio manufacturer has also hired pro audio veteran Terry Marshall as President of the North American Sales department. Marshall will head a newly created sales division.
Located in Northridge, California, the new facility includes a state-of-the-art demo room featuring the CANTUS digital mixing console, the NEXUS audio network and routing system, and the TrueMatch® Reference Microphone Converter.
SeaChange wins Market Engineering Leadership Award
SeaChange International has won the 2001 Frost & Sullivan Market Engineering Leadership Award for its progress in video-on-demand (VOD) deployments.
The company was recognized for its ability to identify and fulfill market opportunities for advanced server applications. Frost & Sullivan said SeaChange foresaw the tremendous potential for VOD early on and aligned itself strategically with its patented MediaCluster video server technology. SeaChange was also recognized as a leading developer of video server systems in support of cable ad insertion, broadcast program delivery, near VOD and other applications.
The Frost & Sullivan Market Engineering Leadership Award is given to the company that has exhibited market share leadership through the implementation of market engineering strategy. For a second year, SeaChange has displayed excellence in all areas of the Market Engineering process, including the identification of market challenges, drivers and restraints, as well as strategy development and methods of addressing these market dynamics. It has continually demonstrated solutions for monitoring market changes and for implementing superior market engineering strategies.
Since early 2001, SeaChange announced VOD deployments with top U.S. cable operators including Adelphia, Cablevision, Comcast and Time Warner Cable.
NBC selects Evertz's 7700-Series Systems
Evertz Microsystems, a leading provider of innovative technology for the television creation and distribution community, is pleased to announce that NBC has purchased Evertz 7700-Series Modular Video/Audio Systems for its "Son of Skypath" Digital Network Distribution project.
Comprised of more than 2,000 7700-Series items, these systems are part of integrated packages being deployed at 189 NBC owned and affiliated stations to provide high-quality digital to analog conversion and processing of video and audio for multiple digital NBC Network broadcast feeds. The systems utilize the newly introduced Evertz 7735AVC-LB Composite Video Encoder and Digital-to-Analog Audio Converter, with additional modules providing system reference generation and signal distribution.
The 7735AVC-LB Composite Encoder is a broadcast quality, 10-bit component SDI to composite analog converter with audio demultiplexers and audio DACs. It also features a line synchronizing buffer used for re-timing output video up to one video line. The 7735AVC-LB incorporates Evertz's unique patent pending "SoftSwitch" technology, assuring that audio glitches, present as "pops" and caused by hot-switching serial digital signals with embedded audio at different levels or with differing embedding phase, are minimized to provide 'broadcast' signal quality.
In addition, remote monitoring, control and configuration of the 7735AVC-LB is available via SNMP or through proprietary communication protocols via an RS-232 port interface. This multiple control capability provides maximum flexibility in system design and control.
According to Evertz's President, Romolo Magarelli, "NBC needed cost-effective systems with rapid delivery and Evertz was able to meet this challenge. We were also able to quickly develop the "SoftSwitch" solution without impacting NBC's project schedule."
Evertz designs, manufactures and markets high quality video, audio and film equipment required by professional production and post-production facilities and television broadcasters worldwide.

The AJ-HDC27V is capable of shooting in a wide range of light-level conditions and its programmable gain preamplifier can be set to optimize signal levels.

Fox selects Panasonic's HD Cinema camera
Panansonic's AJ-HDC27V HD Cinema camera is being used for special-effects sequences on several episodes of the Fox series, "Titus." And users say the camera offers a wide range of filming possibilities.

Fox Television is using Panasonic's new AJ-HDC27V HD Cinema camera for special-effects sequences on several episodes of its show,"Titus." The flexible digital camera provides cinematographers with a wide range of opportunities, including its 24 frame per second capture for acquisition of film-like images.

The camera's variable-speed capabilities allows digital cinematographers to capture film-like 24-frame high-definition progressive scanned images.
The AJ-HDC27V offers users 24 frame per second capture for acquisition of film-like images. With its variable-frame selectivity, cinematographers can choose from a range of other frame rates - including 4 to 33-fps (in one frame increments) 36-fps, 40-fps and 60-fps providing the ability to "overcrank" or "undercrank" the camera to achieve fast or slow-motion effects.
AJ-HDC27V's progressive images can be converted to film avoiding frame rate conversions. It can also create "motion-blur" and "warp-speed" special effects in real-time by shooting at very low frame rates without shutter. The camera's shutter speeds automatically track frame rate changes, ensuring consistency throughout the shoot.
The Cinema camera records for 46 minutes in standard 720/60p format on DVCPro large-size cassettes and has an equivalent ASA speed rating of 1000--F13@2000 lux. Capable of shooting in a wide range of light-level conditions as well, the AJ-HDC27V's programmable gain preamplifier can be set to optimize signal levels - operators can choose from -6 dB + 36 dB in 12 steps. It's advanced color correction scheme utilizes a 12-pole color matrix that allows very specific colors to be adjusted without affecting the overall color imagery. The camera offers a total of 12 separate scene files, which are saved internally and on a removable card.
The camera lineup also includes the AJ-HDC20A 1080i60 camera and the AJ-HDC27A 720p60 camera.
HDNet broadcasts Olympic trials in HD
HDNet will broadcast live coverage of the U.S. Speed Skating Olympic Trials from Salt Lake City, December 19 through December 21. The four days of high-definition coverage features 16 hours of men's and women's short track and long track speed skating events.
HDNet will present several Olympic events and shows in high-definition including the U.S. Olympic Committee's, "The Road Show: Journey to the U.S. Olympic Team," and the biathlon and curling team trials in January.
Here is a look at what HDNet will broadcast in high-definition this week:
When: Wed., Dec. 19, 4 p.m. (ET)
Event: Long Track
Men's 1,000m and 500m
Women's 1,000m and 500m
When: Thurs., Dec. 20, 4:30 p.m. (ET)
Event: Short track
Women's 4 Lap Time Trial
Men's 4 Lap Time Trial
Men's 1,500m
Women's 1,500m
When: Fri. Dec. 21, 3 p.m. (ET)
Event: Short Track
Women's 500m
Men's 500m
Event: Long Track
Women's 1,000m and 3,000m
When: Sat. Dec. 22, 3:30 p.m.(ET)
Event: Short Track
Women's 1,000m
Men's 1,000m
Event: Long Track
Women's 5,000m
Men's 10,000m
A complete schedule is featured on HDNet's Web site at:
Thomson multimedia acquires Grass Valley Group
Thomson multimedia has entered into an agreement to buy the Grass Valley Group, a privately held digital media company headquartered in Nevada City, California.
The acquisition will extend Thomson Broadcast's digital solution portfolio and strengthen its position as a key supplier of integrated and networked broadcast solutions for content providers.
Thomson multimedia said the acquisition will benefit the company in many ways:
Thomson multimedia will be able to utilize the Grass Valley Group's expertise as a leader in the digital broadcast equipment and Internet streaming market. Not only does The Grass Valley Group offer hardware and software solutions for creating, storing, manipulating, and distributing high-quality video content, its installed base of servers, switchers, routers, modular products and digital news production solutions reach nearly 80 percent of the world's television signals.
Thomson multimedia will also be able to offer more complementary technologies, a complete range of networked products and end-to-end solutions for the video value chain.
Benefits for both companies also include an outstanding product portfolio, greater geographical coverage and a reinforced broadband offering.
The acquisition is expected to be completed by the first half of 2002.
NBC to broadcast Olympics in HDTV
NBC, in association with HDNet, will broadcast selected events at the 2002 Olympic Winter Games from Salt Lake City, Utah, in high-definition.
HDNet will provide NBC with two HD production vehicles and any technical support needed to accomplish the 1080i broadcasts. The high-definition format will be 1080i with Dolby Digital 5.1 Surround audio.
The high-definition Olympic broadcasts will air daily from 3 to 11 p.m. eastern time and will be replayed from 11 p.m. to 7 a.m. ET and again from 7 a.m. to 3 p.m. ET. HD coverage will total about 16 hours a day.
The broadcasts will feature the Opening and Closing Ceremonies, figure skating, short track speed skating, ski jumping, speed skating and hockey. The HDTV broadcasts will be offered as a separate and distinct feed from NBC's standard definition broadcasts of the Olympic Games on NBC, CNBC and MSNBC. The HDTV broadcasts will air portions of the previous day's competition. It will be available to 32 NBC DTV affiliate stations, which currently cover more than 42 percent of the country.
The 2002 Olympic Winter Games begin February 8 and end February 24.
Quantel's iQ integrates with Panasonic
Quantel's iQ now supports the Panasonic AJ-HDC27v variable frame rate high-definition camcorder. Panasonic's variable frame rate camcorder brings film's under- or over-crank flexibility to video acquisition and now iQ adds the same flexibility into post production.
Panasonic and iQ's integration is designed to give post users a chance to work with tapes from the variable frame rate camera with the flexibility of iQ.
Tapes from the variable frame rate HD camcorder are loaded into iQ to produce slow or fast motion 24 fps clips. iQ makes full use of the information from the camcorder and speed changes are handled automatically. iQ's resolution co-existence allows the 720p clips from the camcorder to be used in HD or SD projects without any pre-processing.
iQ's purpose-built, open-programmable hardware and software architecture allowed the necessary changes to the video processing to be made in software without hardware modifications.
Variable frame rate camcorder support is standard with every iQ system. It is available now.
SCRI asks stations about H/DTV conversion
SCRI recently asked television stations across the country when they expected to complete their conversion to H/DTV.
The following graph and chart shows almost three in ten stations have already converted their master control suites to DTV, and by 2002, about two out of three (65.3 percent) would have done so.
The graph and chart listed below shows a slight contrast. SCRI's survey showed only 7.1 percent of stations have already converted to HDTV. By 2002, just over four in ten stations (42.9 percent) would have converted MC to HDTV, with the two-thirds installed base expected by 2002.
Pinnacle unveils Commotion Pro 4.1
Pinnacle Systems has introduced Commotion Pro 4.1, a new version of its award-winning integrated paint, compositing and special effects software.
Commotion Pro 4.1 provides users of Final Cut Pro 2.02 with the ability to export a sequence from Final Cut Pro to Commotion Pro in just one step. Users can now edit their clips in Final Cut Pro and then send the project directly into Commotion Pro 4.1, which will automatically interpret the sequence. Users can also begin compositing immediately without having to recreate their edit decisions in Commotion Pro.
Commotion Pro 4.1 is available as a stand-alone and as a component of Pinnacle Systems' CineWave solution.
Action Sports captures images with Fujinon


A cameraman uses one of the 13 Sony HD cameras and 12 Fujinon lenses included with the AEM 53-foot 1080i truck.

Action Sports and Entertainment Mobile TV (ASEM)uses Fujinon high-definition lenses to capture area sports on film. ASEM is a new HDTV mobile remote broadcast vehicle.
The 53-foot 1080i truck, debuted last July. The truck contains 13 Sony HD cameras and a dozen Fujinon high-definition lenses: one XA87x9.3ESM, four HA66x9.5ESM, five HA20x7.5ERD and two HA10x5.2ERD wide angle lenses mounted on robotic cameras.
Since its debut, ASEM has been used for HD broadcast of the Seattle Seahawks preseason football games, the Portland Trail Blazers and Portland Fire basketball games and other entertainment events.
Mobilized Systems Inc. of Cincinnati, built the chassis for the five-compartment, $10 million vehicle. Sony Systems Integration of San Jose, Calif., installed the equipment. Enhancements also include a new Sony MVS-8000 video switcher with 80 HD inputs and two128x128 HD production router matrices that can be quickly reconfigured for any venue.
Sound and images are recorded on 10 Sony HDCam digital VTRs, a Sony DVW-500A Digital Betacam VTR and a Panasonic D-5 HD VTR. Audio is mixed on a Sony Oxford digital audio console with 112 inputs and a Tascam TMD4000A digital audio mixer.
Sounds and images are cut and assembled on a Sony BE-9100 editor and Zaxcom Aria digital audio mixing console. The production area monitor wall features three 42-inch plasma displays, each capable of 15 video sources; 52 nine-inch HD monitors; and three 24-inch HD monitors.
Newsbytes

NBC is turning to Cyradis Technology Group to provide a custom software solution for their broadcast of the 2002 Olympic Winter Games in Salt Lake City. NBC has asked Cyradis to supply an expanded version of the Router Web Gateway control system they used for the 2000 Sydney Games broadcast.
Idaho Public Television recently installed the AGV-1000 MPEG master control switcher/server by AgileVision. This product enables Idaho PTV to insert logos and other local content into a live compressed high-definition bit stream.
Corplex TV (Northfield, IL) recently installed the first Solid State Logic 192-input MT Production (MTP) mobile digital console in 'Sterling', its new state-of-the-art Expando Gerling trailer.
The Public Broadcasting Service Technology Operations Center has installed a complete datacasting/interactive television and PSIP metadata management systems by Triveni Digital. The systems will be used for expanded ATVEF technology deployments on a nationwide scale.
Pinnacle Systems has entered into a definitive agreement to acquire the assets of FAST Multimedia. Pinnacle Systems plans to integrate FAST's products into its family of video, authoring and streaming solutions.
Zenith Electronics Corp. and NxtWave Communications have agreed to jointly develop compatible enhancements to the ATSC DTV standard. The joint system combines NxtWave's error-connection coding and pre-coder solution with Zenith's dataframe mapping, interleaving and packing algorithm. New receivers with Zenith-NxtWave technology will be able to decode the standard 8-VSB and the more robust enhanced signal, providing improved multipath performance.
Digital System Technology Inc. has partnered with Convera, a provider of advanced technologies, products and solutions for managing digital content. DST will configure, implement and integrate Convera's Screening Room solutions to address digital asset management needs in broadcast facilities throughout the United States. Screening Room is fully integrated with EMC's Avalon Archive Manager technology and the Grass Valley Group's Profile XP Media Platform.
Virginia Public Television WVPT has purchased a Broadcast MediaCluster digital media server system from SeaChange International. The system enables WVPT to keep months of programs, promotions and underwriter's credits encoded in MPEG-2, and eliminates its need to purchase a robotic archive. WVPT had previously been running its programming on videotape and a limited amount of disk space.
CBS has turned to Hamlet for test and measurement equipment. The upgrade to the edit area was dedicated to the popular current affairs show "60 Minutes," and included the purchase of an 11th Digi Scope 601AS digital-processing measurement device.
AccuWeather and Wired Kingdom have partnered to announce the release of the AccuWeather Media Theatre, a customized media player that makes accessing, navigating and enjoying streaming media as simple as using a TV converter. Consumers are presented with a channel navigator, similar to an interactive TV Guide, that provides one-click access to video and audio feeds organized into one environment, so users never have to leave the player to switch channels.
Video Design Software recently completed the final stage of a three-tiered project with the integration of its AirPlot system for Canada's only all-business specialty channel, ROBTv. The system generates real-time financial line graphs and was the final component of a multi-million dollar renovation by ROBTv, including the construction of a new facility and complete equipment and technology updates.
Snell and Wilcox demonstrated its Alchemist Platinum upconverter at the SMPTE Technical Conference and Exhibition. Alchemist Platinum addresses the higher conversion quality criteria demanded by many broadcasters, and is the world's first motion-compensated, frame-rate converting upconverter. It also utilizes Phase Correlation technology and offers improved resolution, lower artifact levels and a noticeable improvement in picture fidelity.
Sony Electronics has unveiled a new CineAlta website for television, independent film and motion picture professionals. The website is to be used as an industry resource for its 24p technology. The site offers breaking news from the CineAlta technology news desk, technical information, critical reviews and articles about 24p, as well as 1080/60i high-definition projects, case studies, equipment- and media-specific FAQs, and industry white papers.
Tandberg Television introduces its Voyager Lite backpack ENG solution designed for wireless cameras. The system incorporates high-quality video encoding with an integrated DVB-T modulator/upconverter, providing 2.4 GHz RF output. The entire unit fits into a small pack and is carried on the cameraperson's back. Once attached to a wireless ENG camera, Voyager Lite turns the cameraperson into a moving broadcast station.
Telecast Fiber Systems has announced that its fiber-optic transmission and linkage solutions are being implemented in Action Sports and Entertainment's new 53-foot HDTV truck, a comprehensive HDTV production facility housed entirely within a single mobile unit. The truck provides live, high-definition coverage of sports, entertainment and corporate events for the Paul G. Allen family of sports companies.
Triveni Digital has announced that DTV Plus and Capitol Broadcasting Company have officially launched their TotalCast datacasting service using Triveni Digital technology. TotalCast is a service of DTV Plus that broadcasts broadband content directly to personal computers using the digital television signal. Triveni Digital's technology provides the enabling infrastructure for TotalCast through its SkyScraper system, consisting of the SkyScraper DataFab/Hub and SkyScraper DataReceiver.
Inscriber Technology Corp. has announced the release of Inscriber TitleMotion AVX for Avid products. The TitleMotion AVX plug-in will support the following Windows-based Avid Products: Symphony, Media Style Composer, Avid Xpress and Avid Xpress DV systems. TitleMotion's features include lower-thirds, rolls, crawls, anti-aliased text, soft-edge shadows, drawing tools, background import, and productivity tools such as drag-and-drop style chips.
The AES 111th Convention, which takes place Nov. 30-Dec. 3 at the Jacob K. Javits Convention Center in New York, will feature a special event on digital broadcasting in the United States. With the advent of digital television, satellite-delivered digital radio, and in-band on-channel digital radio beginning broadcast, the audio community will be expected to deliver the highest quality of audio utilizing all these mediums. The impact of the various broadcasting services on the audio industry will also be presented.
Get the TV Tech Newsletter
The professional video industry's #1 source for news, trends and product and tech information. Sign up below.