WLS-TV first and only station in Chicago area to broadcast local news in HD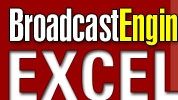 Category
New studio technology
— HD
Submitted by Snell & Wilcox Design Team Emily Barr, pres. & GM; Kal Hassan, VP & dir. of eng.; Joe Trimarco, dir. of ops.; Craig Strom, asst. dir. of eng.; Dennis McGuire, tech. maint. supervisor; Tim Osterman, tech. construction supervisor; Tom Hebel, VP creative svcs. & programming; Lisa Clingan-Cruz, graphics dir.; Jennifer Graves, VP & news dir. Technology at work Apple Final Cut Pro with HD I/Os
Avid Adrenalin HD units and Unity ISIS
Canon
HD lenses
DT-150/HD Canobeam Evertz MVP HD/SD multi viewer processors
Free Space Optical link
Ikegami HDL-40-720P box cameras
Panasonic
AK-HC1500 720p/60 HD
box cameras
HD LCD displays
Snell & Wilcox Kahuna
HD/SD production switcher
Sony HDC1000 and HDC1500 1080p/720p HD cameras
Thomson Grass Valley
3500 HD server

WLS-TV first and only station in Chicago area to broadcast local news in HD
WLS-TV, ABC7 Chicago, viewed its move to HD as an opportunity to gain an important competitive edge in the market, to give viewers an amazing television experience and to showcase the station as the place for the latest technological advances. Taking on the task of systems integration, the station's engineering team dedicated months to integrating HD capability across the broadcast facility. The result represents the first and only station in the Chicago area to broadcast local news and programming in HD.
The station's move to HD included a commitment to working in 16:9 across news, weather and traffic. Early on, the station set up a special training facility at the studio, which helped staff become familiar with the subtle visual differences between 4:3 and 16:9 content. Now, ingest, editing and playback are performed in 16:9, making the upgrade a comprehensive shift to widescreen programming. This preserves the continuity of broadcasts and provides an HD feel even for material not acquired in or upconverted to HD.
A Snell & Wilcox Kahuna SD/HD multiformat production switcher enables smooth integration of SD content into HD programming without concern for format compatibility or the need for external conversion gear. The Kahuna sits at the heart of WLS-TV news and production, its 11RU electronics serving two identical control rooms, each of which is equipped with its own console.
WLS-TV HD news is created through Thomson Grass Valley newsroom automation run in 16:9 mode, as well as desktop editing with Avid Media Browse. In the programming department, five Adrenaline HD systems and a 16TB Avid ISIS system support development of HD promos and programming.
The facility's State Street Studio is equipped with Sony HDC1000 cameras and a series of remote cameras. One of these, an Ikegami HDL-40 camera situated atop the Macy's building more than a block away, delivers images of the studio and street using Canon's Canobeam Free Space Optics System.
A Weather Central 3D Live HD system incorporates Landsat images, matched with aerial photography of the Chicago area, along with a Curious software map system that provides satellite imagery in the background for weather reports.
Even traffic reports have gone HD. Five Panasonic AK-HC1500G HD cameras capture video from the Sears Tower and the John Hancock building, where a sixth captures time-lapse SD video in a 16:9 aspect ratio. Because the station's nine microwave sites now support HD content, the newsroom is able to acquire live shots from the new Chopper 7 HD helicopter, as well as from upgraded ENG vans.
The latest product and technology information
Future US's leading brands bring the most important, up-to-date information right to your inbox