VERSUS simultaneously builds production, post facilities for HD NHL broadcasts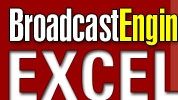 Category
New studio technology
— HD
Submitted by VERSUS Design Team VERSUS: David Coulombe, broadcast eng.; Paul Koopmann, dir. of eng.; William Kunz, dir. of IT; Stephen Nikiforow, IT analyst; Jasper Veldhuis, broadcast eng. Technology at work Avid
AirSpeed
DNxchange
Interplay
Media Composer
Adrenaline HD/SD
Symphony Nitris
Unity ISIS shared
storage system
Evertz
7700 multiframe
w/ VistaLink
MVP/VIP multi-image
display units
EVS
XT2 server
XFile software
Riedel
Artist 128 intercom
systems
Connect Solo
phone interfaces
Solid State Logic C100
digital broadcast
audio console
Sony
HDC1500L HD cameras
HDCAM
MVS8000 HD switcher
XDCAM VTRs

VERSUS simultaneously builds production, post facilities for HD NHL broadcasts
About three years ago, VERSUS (formerly OLN) was a budding TV network based out of a small post-production facility in South Norwalk, CT. In October 2005, following the acquisition of the NHL and launch of an aggressive re-branding campaign, VERSUS began construction of a 25,000sq-ft HD post-production facility in a harbor-view office building located in downtown Stamford, CT. Three months later, the waterfront media center became the post-production hub for many of the network's flagship events, including the NHL, Tour de France, America's Cup, rugby, professional bull riding, Mountain West/PAC 10 College Football and field sports. By the close of 2006, the ambitious network had not only cultivated its own engineering department, but began plans for a premier HD production studio. With a steadfast commitment to position itself as a leader in sports entertainment, VERSUS set out to achieve in three months what would normally take at least twice as long, even under optimal conditions.
Design of both the 25,000sq-ft post-production facility and the new 18,000sq-ft production facility was conducted entirely in-house by the VERSUS engineering and IT staff. The engineering department, comprised of director of engineering Paul Koopmann and broadcast engineers David Coulombe and Jasper Veldhuis, handled all aspects of facility layout, broadcast equipment selection, rack elevations and wire drawings. Director of engineering Paul Koopmann, director of IT William Kunz and IT analyst Stephen Nikiforow designed and implemented the facility's expansive IT infrastructure.
Building construction was completed in late August, leaving five weeks to wire and configure the central machine room, data center, production control room, transmission monitoring stations and audio room, as well as terminate the interconnect between the new studio and the existing post-production space. The studio was also constructed during this time, which included the erection of an aluminum truss and a complete set rebuild and relighting.
Cabling and system integration were the joint efforts of the VERSUS engineering staff and Tim O'Rouke and Greg Kashuba from HB Communications of North Haven, CT. The crew worked around the clock for 35 days, including one day during a power outage, where the team ran cables by the glow of a few work lights running off a small generator.
At 6:30pm on Oct. 3, after a dizzying five-week schedule, VERSUS' first HD NHL studio broadcast flooded outbound transmission lines. By the end of the first night, the VERSUS engineering team had not only completed the project on time, but pulled off a flawless first broadcast.
The latest product and technology information
Future US's leading brands bring the most important, up-to-date information right to your inbox