'IPTV in a box' makes it simple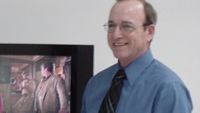 Telecommunications system integrator Falcon Communications in Malden, MO, recently rolled out a turnkey IPTV system that probably best can be described as "IPTV in a box."
Offering a turnkey IPTV system aimed primarily at Tier 2 and Tier 3 telcos, the system includes content, hardware, middleware and a set-top box to make it as easy as possible for these smaller operators to offer television via IP so they can remain competitive with cable operators.
IPTV Update spoke with Donald Cook, company president and CEO, about the company's system, the market and the potential for IPTV.
IPTV Update: Before we discuss your integrated IPTV solution, could describe what you see as the potential for IPTV in the markets you serve?
Donald Cook: Our market is actually the Tier 2 and Tier 3 telcos. We also are offering this solution to some universities.
I see this is the way they are really going to have to go to stay competitive in the local exchanges. They're all competing against the cable companies, and the cable companies are coming in and taking their customers. Everyone knows that.
This was a way that they can stay competitive and keep their customers. The next step after that will be going voice over IP, and our intent is to move forward on that as well once the IPTV solution is going.
IPTVU: Aren't there also some telcos that are serving customers in rural areas where there is not access to cable TV?
DC: They may not have cable in some of the Western states where the towns are far apart. They may just be using some sort of satellite dish network.
IPTVU: While I am sure it varies from customer to customer, could you briefly describe the leading approaches your clients have in terms of network infrastructure and how it's suited to IPTV service delivery?
DC: Their existing networks that are in place now are DSL. For their existing customers who are using DSL, this system will work right on top of their DSL lines as far as it's copper. If they are putting in fiber to the home, this system will also work with fiber to the home.
But most of the smaller telcos do not have fiber networks in, and this system will allow them to go ahead and compete over their copper lines.
IPTVU: Do you think the DSL networks many of your customers have will have sufficient bandwidth to transmit HD as part of a service offering?
DC: Yes they do. The compression is down enough now that there is enough bandwidth to do that. We are in trials of this system right now at BPS Telephone in Bernie, MO, that should prove the ability to deliver HD. We should be starting off with about six channels (HD) in the first part of the year, and time will tell. Theoretically, yes, it should work.
For right now, the trial will be conducted with a select group of BPS customers. Bernie is in the southeast corner of the state, about 4mi or 5mi miles up the road from us, which makes it a very good test bed for us.
IPTVU: You basically are offering the Thomson IPTV solution as a single source "IPTV in a box" turnkey approach. Why is that best suited to your market?
DC: The market we are serving is made up of small telcos, most of which don't have the expertise to put the system together themselves. We can give them a full solution with just one stop.
IPTVU: Is there any effort to provide training along the way so they do come up to speed on using the system?
DC: Yes. When we put it in, we will have their local people there beside us to show them how the system works. As far as independent components, there will be additional training for the techs as well.
IPTVU: Could you briefly describe your IPTV system offering?
DC: We are offering the transport from the satellite to a 5m dish, and then from there we're providing all of the components — the receivers, the head end, encoders, edge routers, middleware, EAS system and a 60ft tower for reception of local off-air channels. We picked Occam as the vendor for the transport out to the customer, the DSLAM, because it's an IP-built system. Our system will work with some of the others like Calix and some of the other systems also. We just picked Occam for our deployment.
From there, they can direct from the host, or they can fiber it out to a remote somewhere, and break it down at that point to their copper lines or to fiber, whichever they have to the home or to the curb or however their network is set up.
We will provide a Thomson modem with a Thomson single stream box to the TV. We also have plans for an Entone 3 stream box later in 2007. The conditional access is from the super headend all the way through to the set-top box, so we're not in the clear anywhere. That's pretty much the offer. There will be a VOD service that will come in probably during the first quarter of next year. Also, additional SD and HD channels will be available in 2007.
IPTVU: What led you to the Thomson/Grass Valley integrated system, which includes the SmartVision service management platform, Thomson set-top boxes, and Grass Valley NetProcessor and ViBE products?
DC: We've been doing this for almost three years, testing and looking at different products on the market. We feel Thomson is a well-established company and doing video already. We know their products are already proven and that they're integrated with each other. We've had some good success in working with Thomson prior to the video with their DSL modems. So, we had somewhat of a prior relationship with Thomson before we got into their video products.
IPTVU: You are providing so much of the system. I was wondering if you were also helping your customers secure retransmission consent from broadcasters in their area?
DC: Yes. What we're doing is actually working with Telechannel. It has all the paperwork and contacts for the telcos to deal with. Telechannel actually does not deal with local broadcasters directly, but they are going to help the independent telcos secure their off-air channels.
IPTVU: Is there anything else you would like to add?
DC: We will be the first call the customer makes if they have a problem. They don't have to call each individual manufacturer. We will have personalized support. We handle all of the warranty issues with the manufacturers. Everything will come in here first. We stock all the products. If a customer does have a problem, there's advanced replacement immediately, so they receive the replacement the next day if needed.
Tell Us What You Think!
IPTVU invites response from our readers. Please submit your comments to editor@broadcastengineering.com. We'll follow up with your comments in an upcoming issue.
The latest product and technology information
Future US's leading brands bring the most important, up-to-date information right to your inbox
Thank you for signing up to TV Technology. You will receive a verification email shortly.
There was a problem. Please refresh the page and try again.