NAB Show Exhibitor Insight: ENCO
Ken Frommert, president, said he thinks "2023 is the year of AI on the show floor…"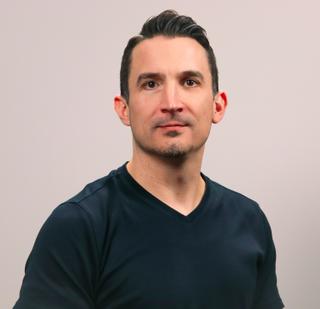 (Image credit: ENCO)
TV TECH: What do you anticipate will be the most significant technology trends at the 2023 NAB Show?
KEN FROMMERT: AI technology has been evolving at a rapid pace. We all know from experience that IP migration has been gradual over many years, and cloud adoption has been mixed due to costs and the reality that some important functionalities have been slow to develop. AI is being implemented across the workflow now and even reaching into the RF world. It has brought immediate benefits to content creation and is proving to reduce operational costs. The quick rise of ChatGPT, which just launched in November, signals that AI is also entering fast acceptance and adoption in the consumer world. I think 2023 is the year of AI on the show floor and we will see it touch almost every part of the signal chain from origination to content delivery.
TVT: What will be your most important product news?
FROMMERT: Live, real-time captioning and translation with our latest enCaption release. ENCO has been very bullish on simplifying captioning workflows and bringing down the costs of producing and delivering closed captions. With each new version the speed that captions appear on screen accelerates, the accuracy rate increases, and the deployment options expand. Our embrace of AI and machine learning technology for automating captions and enabling competitive price points has positioned enCaption as the top choice for broadcasters of all sizes, from large broadcast networks to local PEG stations.
At the 2023 NAB Show, we will formally introduce the productized version of enCaption 5, which adds new features and flexibility such as a caption editor to view and refine the results of offline or previous live transcriptions. enCaption 5 can now add captions to both live and pre-recorded content in 48 languages, combining machine learning with advanced speech-to-text conversion and grammatical structure analysis to deliver exceptional accuracy with extremely low latency.
enCaption also now incorporates our enTranslate systems as a plug-in, which will be available for customers this spring. This brings two important AI-driven services into a common platform for the customer, which means fewer workflow steps to manage. The new enTranslate plug-in adds live translation for 34 languages. Translated captions can be embedded into VOD content for subsequent viewing. These are big steps forward in our ongoing development process for captioning and translation.
TVT: How is your new product different from what's available on the market?
FROMMERT: Deployment options is a unique differentiator. enCaption5 is a cloud-native, microservices-based solution that takes full advantage of public cloud infrastructure, eliminating the need for on-premises capital equipment when captioning live or transcribing file-based content. However, it is also available as an on-premises or in hybrid on-prem/cloud workflows for customers who need traditional AV signal connectivity for live captioning and transcription or who prefer an on-premises solution. We even now offer programmable API versions for on-prem or the cloud deployments. But perhaps the biggest differentiation is that our translation engines can now be deployed on-premises. That is something that was only possible in the cloud before, and enCaption 5 is the only solution that can provide an on-premises or cloud solution that integrates captioning and transcription within a common platform and without the need for a third-party closed-captioning encoder.
TVT: NAB is celebrating its centennial this year. How many NAB Shows have you been to and do you have any particular standout memories of past shows?
FROMMERT: ENCO has been coming to NAB Show since 1992, when company founder Gene Novacek came to the show with a hand-built 22-inch touchscreen to automate audio playout for television. ENCO stood out from the crowd then, and over 31 years we have continued to grow in ways that make the company stand out on the show floor, from developing technologies for more businesses and verticals to showcasing a continually growing range of partners that help our customers develop complete TV and radio workflow solutions.
It is a challenge to consider an NAB Show that stands apart from the rest, but I would have to say NAB Show 2022 wins that prize. The uncertainty of how the pandemic would affect tradeshows and gatherings was answered as over the last few years: We still need tradeshows. The value of meeting in person with customers, partners and peers is not arguable. Virtual meetings add value in how we communicate daily, but virtual events cannot match the power of in-person communication that global events like NAB Show offer.
Get the TV Tech Newsletter
The professional video industry's #1 source for news, trends and product and tech information. Sign up below.