The Changing World of Movie Windowing in the US and Europe
Studios are shifting to a vertically integrated SVOD model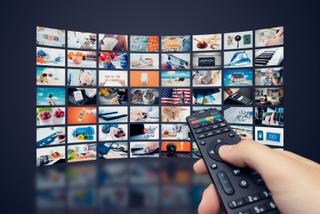 (Image credit: Horowitz Research)
Just as movie theaters were trying to recover the effects of pandemic closure, a cost-of-living crisis tipped the scales in favor of in-home entertainment. Studios must once again retool licensing and distribution strategies to reach consumers.
U.S. studios have doubled down on SVOD initiatives since beginning to experiment with new release opportunities during the pandemic. Disney+ did so with PVOD, allowing users to rent select movies day-and-date with their theatrical release, while HBO Max (now known as "Max"), simply made many of its high-profile theatrical releases available to stream day-and-date.
The Status Quo Long Gone
Comparing pre-pandemic and post-pandemic first window buyers reveals a stark departure from the long-established status quo. Between 2019 and 2022, the number of streaming services in the US that premiered major studio movies within one year of theatrical release doubled. The number of premieres jumped from 82 to 91, according to 3Vision.
Warner Bros. Discovery continues to be the first window home for most major studio movies in the US. Titles once limited to HBO now typically appear on its Max streaming service as well. Overall, Warner Bros. Discovery airs far fewer movies from competing studios than it did before the rise of studio SVODs, apart from standing deals such as the Warner/Disney agreement to air 20th Century movies first on HBO alongside Max in the US.
Many of the newer service owners buying major studio movies in the US are supported by their own vertical integration. While Paramount's Showtime has long been a first window home for many high-profile indie movies, its pre-pandemic acquisition activity from major studios was limited (with Paramount rarely engaging in vertical integration).
This strategy has changed since the launch of Paramount+, with the SVOD taking most Paramount movies in the first window in 2022. Paramount's CEO, Bob Bakish, claimed the decision to bring "Top Gun Maverick" to Paramount+ served as a major boost to the service's subscribers in the US and abroad.
The same is true for NBCUniversal and Peacock. The studio is now more likely to license its movies to HBO or Netflix than before the pandemic, although Universal Pictures' recent slate has been sizeable enough to split between supporting Peacock and selling to third parties to drive more external licencing agreement revenue.
One of the biggest changes is the output of MGM. The studio that previously focused its sales to Hulu is now going either directly onto MGM+ (FKA EPIX) or Amazon Prime, following Amazon's acquisition of MGM.
The only studio seemingly uninterested in supporting its own service is Lionsgate, undoubtedly due in no small part to its continued efforts to find a buyer for Starz. This of course will always be a more attractive proposition to prospective acquirers if Starz is not wholly reliant on its relationship with Lionsgate to find content.
What it has allowed Lionsgate to do is adopt the traditional Sony 'arms dealer' approach: licensing movies to several different services, including other first window newcomers like FOX, AMC+ and The Roku Channel.
While studios have pivoted, the U.S. licensing market has yet to land firmly in a new normal. Ongoing market flux will require studios to scrutinize data, as both buyers and suppliers, to a greater extent than ever.
Vertical Integration on a Global Scale
The rollout of studio owned SVOD services has also affected the type of services buying major studio movies in the first window internationally.
In 2019, pay TV services made up 69% of major studio movie buyers. In 2022, it was only 28%. Global SVODs such as Amazon and Netflix are now a greater share, and studio SVODs are the driving force. 2022 was the first year that they comprised the majority share of first window movie premiere buyers. Most of this was supported by Disney, which essentially went all-in on vertical integration.
Local regulations create unique dynamics in international markets. In France, for instance, any studio looking to engage in vertical integration must contend with existing legislation that prohibits movies from streaming within 36 months of theatrical release. Disney continues to licence its movies in the first window to the French pay TV service Canal+ before they can premiere on Disney+ in a later window.
Even studios without their own service are selling less to pay TV than global SVODs. While the likes of Netflix and Amazon may be acquiring less of the latest TV from third parties, they recognize the importance of big theatrical releases on their platforms. For studios like Sony, the opportunity is huge if SVODs are willing to pay a premium to acquire Sony's biggest movies for its services across multiple international markets. In the case of MGM, the vast majority of global SVOD sales are to its new parent, Amazon.
Studio movies are more likely than ever to debut on SVOD than their traditional first window home of pay TV. The one exception is NBCUniversal. It has the highest proportion of pay TV buyers, greatly supported by the company's own Sky group in the UK, Germany and Italy. In the instance of NBCUniversal, vertical integration is helping keep the traditional pay TV window open.
Looking back at market data since 2019, two things are immediately clear: the dramatic scale of change and its resulting complexity. Looking forward, studios will need to analyze their own data with more granularity to understand how variables per market, distribution channel, and even title could impact revenue.
A Pragmatic Content Approach
Studios are shifting to a vertically integrated SVOD model. Although it's happening more slowly than it did in the scripted TV genre, movies increasingly serve as banners to attract subscribers and unlock streaming revenue. As streaming profitability displaces growth-at-all-costs as a priority, we may see the current breadth of third-party buyers (both in the US and abroad) remain as it is for now.
The more sudden change that studios face is a need to rapidly, constantly refine distribution strategies. The ability to granularly analyze market, distribution channel, and title-level data is critical to doing so. Expect each studio's approach to differ more and more from the next in this new era of movie distribution.
Get the TV Tech Newsletter
The professional video industry's #1 source for news, trends and product and tech information. Sign up below.