Shopping for Automation Savings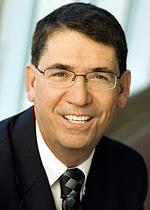 LAS VEGAS
Automation is a proven money-saver for TV stations. An effective automation system allows one master control to manage multiple channels, plus improve efficiency in traffic, billing and news production while reducing the number of people needed to manage these functions.

"Automation, by definition, should allow the reduction of human resources while sustaining or even increasing efficiency, with a resulting increase in profitability through reduced operating costs," said Rush Beesley, founder of the automation software provider Rushworks. "TV station automation is no different. We've designed our systems to operate reliably with no on-site operator intervention, providing 24/7 remote access for scheduling, monitoring, and even file transfer to the integrated software/hardware automation system."

SMART OPTIONS


Bart Palmer Improved integration is only one aspect of automation that smart shoppers can find at the NAB Show. From a big picture perspective, "broadcasters are looking for low cost, high performance automation systems that require little or no site operator intervention, and which can be acquired with minimal and/or deferred cash outlay," says Beesley. "Significantly, this efficiency must be accompanied by low cost."

Crispin, a Durham, N.C.-based provider of broadcast automation systems is taking measures to help cash-strapped broadcasters.

For new clients, Crispin is offering its new line of "Shout Out" "out-of-the-box" newsroom and traffic automation solutions for small and large facilities.

"For existing Crispin customers we've introduced live program control and master control monitoring solutions to complement your current infrastructure," said Alan DeVaney Crispin president. "We want to provide affordable modular automation solutions to streamline workflow, maximize staff productivity and efficiencies, and help you roll with the current financial punches."

Jamie Meyer, vice president of product development for VCI Solutions, advocates a the "big picture" approach when assessing costs savings. "In addition to looking solely at the automation system, it is important to look at the bigger picture of the entire operation as well, especially if you are truly looking to significantly reduce operational costs," he said.

Ideally, an advanced automation system should manage the entire station, integrating data exchange between sales, traffic, and operations. VCI Solutions' new Velocity product, which will be showcased at VCI's exhibit at the Renaissance Suites next to the LVCC at the NAB Show, is designed to do this, according to Meyer.

"Velocity does in fact eliminate costs and enables additional revenue to positively impact the bottom line."

'DISCOVER'-ING NEW SOLUTIONS

Discovery Communications will be shopping for automation products at the show. "The NAB Show is one of Discovery's primary opportunities to evaluate current market technology and gain insight on what technology advancements are being released for the coming year," said Bart Palmer, Discovery Communications' senior vice president of media engineering. "NAB provides a hard look at the one-off companies providing digital workflow solutions that can help facilitate our ongoing file-based workflow initiatives. Additionally, the migration to more HD acquisition and how to move file based content from the various program suppliers used by Discovery will again be under consideration this year."

Vendors take note. According to Palmer, Discovery will be reviewing next generation playback to help reduce origination costs and expand Discovery's disaster recovery capabilities. This means Discovery is actively looking at IT-based automation playback systems on the market today, with the goal of purchasing one that can provide "system functionality replacement" for the company's current automation systems.

"While many of these systems have made great technological headway, they still are not direct replacements for traditional automation systems and associated sub-system components," Palmer said. "We ultimately want systems to provide all the bells and whistles while reducing operating costs."

Discovery engineers will also be shopping for Discovery's Miami origination center for Latin American distribution, which is being upgraded.

"Improvements include new automation, on and near line storage, and archive," Palmer said. "Another project underway is asset management integration. Expansion of this project will create efficient file distribution and file based workflow to Discovery's global offices. We will seek manufacturers offering open API-based standards compatible with Discovery technology."

For exhibitors at the 2009 NAB Show, this year's event may prove to be a hard sell. However, even though many delegates may not have a budget right now for automation, the proven cost-effectiveness of this technology makes it worth promoting to them.

As was the case during the dot.com bust in 2000-2001, the wave of cost-cutting currently underway will likely be followed by the realization that TV stations still have to keep operating despite tight times. Once this happens, those in charge of station finances become more willing to look at products such as automation that allow stations to do more with less, on a per-channel basis. Although this year's NAB Show may not prove to be a hotbed for onsite sales, it could still help drive automation sales in the months and years to come once station managers catch their fiscal breath.


James Careless is an award-winning journalist who has written for TV Technology since the 1990s. He has covered HDTV from the days of the six competing HDTV formats that led to the 1993 Grand Alliance, and onwards through ATSC 3.0 and OTT. He also writes for Radio World, along with other publications in aerospace, defense, public safety, streaming media, plus the amusement park industry for something different.
The latest product and technology information
Future US's leading brands bring the most important, up-to-date information right to your inbox
Thank you for signing up to TV Tech. You will receive a verification email shortly.
There was a problem. Please refresh the page and try again.