Exhibitor Insight — EVS
Nicolas Bourdon, chief marketing officer, shares his thoughts on trends for the industry to be seen at the show.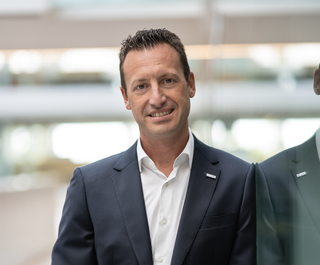 (Image credit: EVS)
TV TECH: What do you anticipate will be the most significant technology trends at the 2023 NAB Show?
NICOLAS BOURDON: Broadcasters and media production companies are accelerating their adoption of new technologies, such as IP, AI, virtualization and the cloud, to deliver a wider range of stories, faster, and across multiple platforms. But integrating and managing these technologies can be challenging and complex for teams so there is a real demand for tools that can simplify daily operations. To address this, we anticipate the development of solutions that streamline workflows, such as resource management systems that can dynamically allocate resources in any production environment. AI-based tools that reduce cumbersome and time-consuming processes and enhance creative focus are also expected to become more prevalent. For example, this year's show will mark the debut of our XtraMotion service version 2.0. The latest version of our super slow-motion generator is a game-changer for the industry as it can now be deployed in an edge computing environment, leading to significantly faster turnaround times.
TVT: What will be your most important product news?
BOURDON: At EVS, our goal is to make it as easy as possible for production teams to create content quickly and efficiently, no matter what environment they're working in. At this year's event, we are excited to showcase IPD-VIA Create, a web-based editing tool that seamlessly integrates with our end-to-end live PAM solution, MediaCeption Signature, and which enables the swift selection and creation of content for live news or sports highlights.
We have also been hard at work developing new content visualization tools that we are proud to introduce at NAB Show. These tools include Neuron VIEW, a flexible, high-quality scaling and low latency multiviewer, as well as LSM-VIA MultiReview, a software browsing interface integrated into the LSM-VIA replay system. With the ability to display 16 synchronous camera angles from the network in a single, customizable layout, operators can quickly perform content selection tasks.
TVT: How is your new product different from what's available on the market?
BOURDON: At the heart of our success is the creation of an ecosystem that encompasses every aspect of live production, centered around our VIA platform. Over the years, we have consistently broadened and enhanced the EVS VIA ecosystem, bringing together EVS products, services and third-party integrations to create best-of-breed solutions for our customers.
We have recently improved the performance of our XNet-VIA network and introduced advanced content creation tools that seamlessly integrate with our solutions. Consequently, our clients can benefit from a fast, seamless and efficient live production experience, all within a single system.
TVT: NAB is celebrating its centennial this year. How many NAB Shows have you been to and do you have any particular standout memories of past shows?
BOURDON: Attending NAB Show for the 15th time has certainly given me lots of memories to cherish! But what strikes me every time is the positive energy and strong sense of camaraderie present throughout the event despite the accumulated fatigue. The return of the show in 2022 after the pandemic was a particularly special moment, as it enhanced this feeling even more. Witnessing everyone come together once again was energizing and emphasized just how important human interaction is. I also find it fascinating to observe how the show evolves each year, introducing new players, technologies and ideas that set the tone for the entire market.
Get the TV Tech Newsletter
The professional video industry's #1 source for news, trends and product and tech information. Sign up below.