WFSB opens multimillion-dollar dream facility to streamline hectic workflow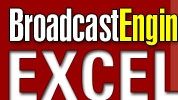 Category
Station automation
Submitted by Thomson Grass Valley Design Team Meredith Corp.: Mike Rehm, corp. dir. of facilities; Joe Snelson, dir. of eng.
WFSB: Richard Aude, eng.; Nando Cialfi, eng.; Mark Gordon, asst. chief eng. of oper.; Jim Gorham, creative services dir.; Mark Healy, eng.; Ed Longley, eng.; David Patterson, eng.; Joseph Petrolito, eng.; Larch Purinton, eng.; Victor Zarrilli, dir. of eng. & facilities Technology at work Avid
Media Composer Adrenaline
NewsCutter
Harris ADC automation
Newsroom Solutions Newsticker HD
Thomson Grass Valley
Concerto router
Ignite automated production system
Ignite SDC cameras
K2 media servers
Kalypso SD switcher
Maestro HD master control
M-Series intelligent digital recorders
NewsBrowse software
News Edit SC, XT editing workstations
Trinix router

WFSB opens multimillion-dollar dream facility to streamline hectic workflow
Meredith's CBS affiliate WFSB-DT began broadcasting from its new 60,000sq-ft Rocky Hill, CT, HD-SDI plant in June, calling it a broadcast production dream come true. The new facility features all aspects of the production process on the first floor, streamlining a "hectic" workflow that formerly included four floors in a 46-year-old building.
The infrastructure includes two studios, three control rooms, a master control room, machine room and the news and promo departments, all located close to each other. The rooms feature a wide variety of Thomson Grass Valley equipment, including nine Aurora Edit SC and XT news editing systems, four K2 media servers, a shared redundant HD and SD K2 system for master control, four M-Series iVDR servers, two Ignite HD automated production systems, robotic SD cameras and a Kalypso SD switcher. Panasonic DVCPRO is used in the field.
Twelve edit systems (three working on Avid Media Composer Adrenaline and NewsCutter systems) share more than 3TB of network-attached shared storage array, which is networked to the K2 servers in master control to easily transfer completed spots to the K2 air servers. Thomson Grass Valley NewsBrowse software allows producers and reporters to search clips and make rough cut edits from their desktop before sending an EDL to one of the edit bays for finishing.
This tapeless news environment produces more than seven hours of news content per day, in addition to content for the station's Web site and a dedicated news/weather channel that is multicast on its digital spectrum.
Four K2 servers are shared between three control rooms. Two of the rooms are tied to the Thomson Grass Valley Ignite systems while a third handles traditional production with a Kalypso HD switcher and a large monitor wall. All of the control rooms can be accessed from each other, making for a very flexible production architecture.
The Ignite HD systems are being put on the air in stages, with the station's noon newscast, talk shows, live teases and its digital channel cut-ins now all being produced with it.
Signal distribution is managed with several Thomson Grass Valley routers. The first is a 256 x 256 Trinix router moving SD and HD video with embedded audio around the plant. The others are two smaller Concerto 128 x 128 routers, one for SD video and embedded audio and the other for analog video signals. Encore software ties the systems together and makes them perform as a single matrix that can handle both SD and HD signals. There's also a Harris ADC automation system tied to a Maestro SD/HD master control switcher. Newsroom Solutions' Newsticker HD is being used to brand all streams.
The latest product and technology information
Future US's leading brands bring the most important, up-to-date information right to your inbox