Greene HD Productions builds niche market with HDTV production mobile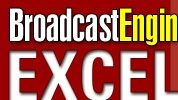 Category
IPTV and mobile technology
Submitted by Ross Video Design Team Brian Greene, CEO/producer; Stephanie Pittman, exec. asst.; Samuel Thomas, editor; Trent Johnson, editor Technology at work Apple server/editing system (Final Cut and 24TB storage space)
Canon lenses
Leader rasterizer Miranda monitor wall
Ross Synergy 1.5 MD switcher
Sony
HDCAM Series 700
and 900 cameras
MSU 700 camera
control
Yamaha 56 channel audio mixer (with Pro Tools)


Greene HD Productions builds niche market with HDTV production mobile
Greene HD Productions in Arlington, TX, decided after building a prototype from a 1998 converted coach to build a luxury HDTV production mobile from scratch, starting with a Prevost XLII 45ft mobile. Teaming up with Marathon Coach, its design goal was to offer comfort for VIPs and the work crew by offering a good working/living environment, which then contributed to saving on wasted time. This was achieved by offering as many as 12 HD cameras, two advanced edit stations, in-motion editing, tapeless recording environment, stadium seating in the production room, an audio mixing cabin, fiber-based HD-SDI cable, a producer's lounge, a full galley­/full bath, and sleeping quarters for up to four crew members. This not only saves on transportation and hotel costs, but allows the crew to work on the next event while in motion as the mobile is fully functional, parked or moving.
Greene HD Productions was able to trim a three-week edit cycle down to three days. It was able to do a complete post production on any project, including color correction, and provide a finished HD master on HDCAM or any format specified by the job. Its editing capabilities are immense. Its TD is also its editor, which benefits the editing process by shaving time off the edit cycle. Another benefit is the ability to continue working while moving, which allows time to preset the cameras, switcher and Miranda monitor wall for their next event. They only have to show up and set up their equipment.
The advantages of Greene HD Productions having more than three years to work on the prototype is that it was able to find out what clients, crew and VIPs liked and didn't like. It was able to decide that for the mobile, it made sense to go with Ross Video's Synergy 1.5 multi­definition digital production switcher. It is full featured, takes up little space and is MD. Engineering-wise, it is user-friendly.
To reduce production costs and improve workflow, it ISO'd most or all of the camera feeds onto an uncompressed tapeless HD server system. Greene HD Productions went with a server custom-made by Apple Computer for the mobile unit. There is no need for tapes, and it has a high storage capacity of 24TB.
While Greene HD Productions is building a niche market, it did have a challenge to overcome: how to keep the equipment cool. The servers generate 20,000 BTUs of heat. It couldn't vent outside, and it designed the compact space on purpose. It spent months trying new ideas and finally found the right solution to properly cool the equipment room.
In May of 2007, Greene HD Productions went into full production, leaving it with little downtime.
The latest product and technology information
Future US's leading brands bring the most important, up-to-date information right to your inbox