Globecomm keeps Showtime on the air while creating a new network operations center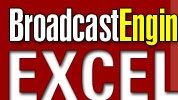 Category
New studio technology — network
Submitted by
Globecomm Systems Design Team

Showtime Networks:
Timothy Delaney, sr. VP of broadcast ops.;
Jim Occhiuto, VP of eng. and tech.;
Doug Goerz, dir. of ops.
Globecomm Systems:
Keith Hall, gen. mgr. and SVP;
Thomas Parish, VP of broadcast tech.;
Augusto Villaseñor, principal eng.
Technology at work
Avid MediaStream
ingest/playout servers
Evertz
MVP multi-image video processors
Harris
H-Class automation
Invenio DAM VTM4100 on-screen rasterizers
X75SD/HD frame synchronizers
Masstech
Archive management system Low-res transcoders
Miranda
ImageStores300 channel branding
Intuition and XG graphics
Panasonic TFT flat- screen displays
Spectralogic T950 robotic nearline storage

Globecomm keeps Showtime on the air while creating a new network operations center
In June 2006, Showtime Networks Inc. (SNI) contracted Globecomm Systems to design, build and integrate a new network operations center to originate and transmit all SNI premium cable channels. This contract was awarded to Globecomm based on technical competence, depth of engineering support, proximity to New York City and competitive bid. The new operations center is located within the Globecomm facility.
Globecomm Systems finalized equipment selection in close coordination with the SNI design team, and ultimately the project was underway. Content acquisition played a significant role in choosing Avid's MediaStream8000­ as playout servers to maintain asset compatibility with SNI's existing content library. SNI selected Harris' Invenio digital asset management system for data essence with complete media tracking, indexing and archiving. The ingest subsystem's workstation client handles digitization of content and QC functions prior to storage and archiving.
For physical asset management, SNI chose Masstech's Massstore media asset management system for asset transfer from the multiple SAN domains to Spectralogic's T950 robotic nearline archive library for long-term storage and protection. Harris' H-Class automation takes the overall command and control mechanism from operator standpoint and provides the discrete instructions to all on-air equipment and resources. Miranda ImageStores and IntuitionXG are used for on-air graphic insertions and multilayer channel branding. The master control room is populated by large Panasonic professional 65in TFT flat-screen displays driven by Evertz' MVP processors.
Signifying the order of signal workflow, the central equipment room houses 105 racks of broadcast equipment arranged in hot aisle/cold aisle to allow for maximum cooling. All equipment is clearly identified showing position and channel it supports. The facility was built with expansion in mind, so equipment was strategically located to allow for future growth while maintaining an orderly position. Cable trays and power were sized to accommodate any future load while minimizing disruption to the surroundings. Test and measurement functionality was deployed in every equipment row and supported by Harris­' VTM4100 rasterizers.
The most stressful part of any broadcast center deployment is putting it on the air. In just a couple of hours, instead of weeks or months, SNI transitioned 25 SD digital channels, three HD channels and one analog channel to the new broadcast center. That smooth transition was the product of intense planning as well as on-the-spot improvisation.
The latest product and technology information
Future US's leading brands bring the most important, up-to-date information right to your inbox