News Graphics Adapt to a Cloud, Virtual World
Keeping viewers informed and engaged is the ultimate goal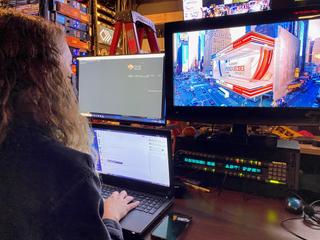 (Image credit: Vizrt)
In mid-2022, surveys reported that interest in the news between 2022 and 2021 fell from 55% to 43%. "Engagement with news content across all platforms declined significantly in the first half of 2022," noted Neil Rothschild and Sara Fischer of Axios.
One reason given was that viewers were exhausted by a constant stream of bad news. In other cases, it was just simple exhaustion and loss of interest that ultimately led to disengagement.
These trends worry news broadcasters, who were inspired to take a fresh look at news content and examine how they reported the news.
It is the "how" of news content presentation that technology addresses. To this end, technologies and practices are emerging in the areas of news graphics and virtual sets that have the potential to bring new energy to the medium.
Revisiting the News Workflow
The Covid-19 pandemic accelerated digitization as broadcasters transitioned to deliver news personnel scattered remotely.
The MOS (media Object server) protocol), the media communications integration platform that has been around for decades, assisted in integrating digital technologies. It also facilitated content delivery over a variety of consumer mobile and fixed station digital platforms. Unfortunately, MOS also created headaches for news production crews who were struggling to integrate newer technologies into existing news broadcast workflows.
The end result was disruption to the linear workflows that had characterized most news broadcasts for years.
"The trend now is toward more mixed reality and virtual set production within the live broadcast news space," said Aldo Campisi, vice president of Sales, Latin America, at Chyron. "For example, there are now storytelling tools with incredible flexibility and customization—and clear cost savings—that can also maintain almost indistinguishable photorealism on air.
"This workflow allows journalists and news producers to easily place a presenter in a different virtual environment or to add virtual elements in the actual set, all within a news rundown plugin, in much the same way they have been able to add traditional template-based name supers, logos, or other live graphics overlays in the past," he added.
Today, national and regional television networks, online news outlets, media technology organizations, sports rights holders and Fortune 100 corporations all use news graphics and virtual sets. All strive to deliver engaging and informative content—much of it virtual—to their audiences.
Current News Tech Trends
As virtual content technologies expand, news broadcasting is incorporating digitization so it can deliver more engaging content to a large TV audience with a broad range of interests. Here are the leading technology trends:
Personalization of News Content
Since the internet gives consumers the ability to choose their desired content on virtually any topic, this has, in turn, generated consumer demand for the same type of pick-and choose flexibility with the news.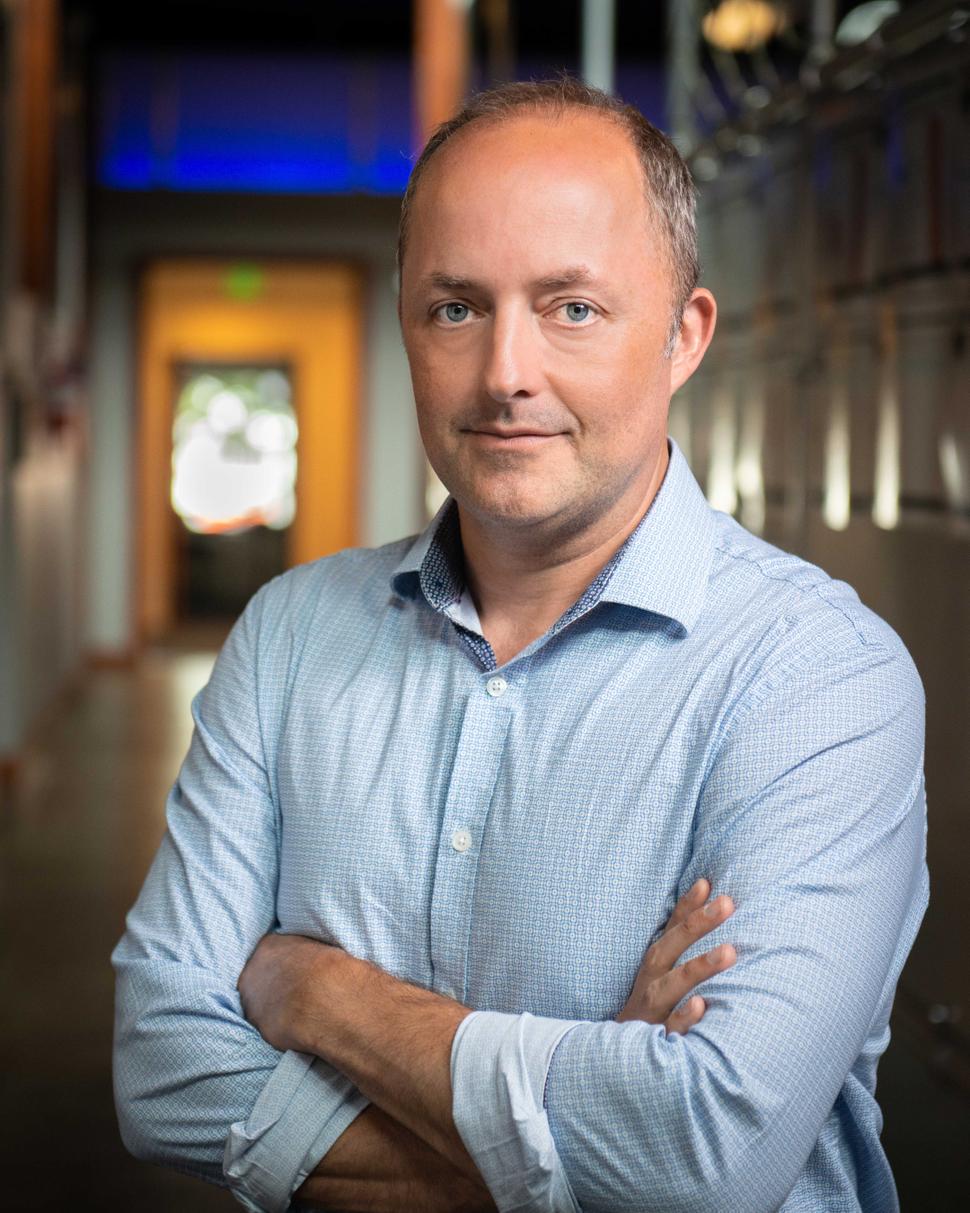 "Viewers will be able to choose the content of their news tickers, voice control graphics, interact through voting and polls, and chatting, so it's up to the TV stations to realize and embrace it," predicted Mike Ward, head of marketing for Singular.
This means that news broadcasters will need to make the move to more customization, virtual sets, 360-degree video and interactive storytelling that in many cases will allow consumers to gain access to more personalized and engaging news.
Any Device, Anywhere
News broadcasts must also be optimized for multiple devices—desktops, laptops, tablets, smartphones or the traditional TV. This means graphics, formatting and sizing adjustments need to work with any device. An optimal way to do this is to choose software and/or cloud solutions that can automate the process.
Real/Virtual 'Hybrid' Broadcasts
"The trend in recent years is toward an orchestrated mix of real and virtual set production within the live broadcast news space," Campisi said."Broadcasters will need cost-effective presentation and storytelling tools that are flexible and customizable, at the same time that they maintain almost indistinguishable photorealism on air."
One recent example of real and virtual hybrid broadcasting was the virtual reality (VR) studio set that BBC Sports launched for its coverage of the 2022 Beijing Winter Games. Using technology from Vizrt, the setup allowed viewers to be transported to a virtual ski resort in a mountainside log cabin, providing a more engaging way to deliver news and analysis via detailed animations and visual aids.
"The graphics provided the broadcaster with a unique and differentiated offering, helping them to stand out in a crowded marketplace and attract viewers to their coverage," said Vizrt CTO Gerhard Lang.
3D modeling was at the heart of the production in the BBC broadcast, and in other similar work. Broadcasters used 3D software to create the three-dimensional objects that comprised virtual sets and that engaged viewers.
By virtualizing elements of broadcasts, broadcasters give users more control, because the users have the ability to create for themselves more personalized and engaging experiences. With 360 degree-video capabilities, they can also create immersive environments that can be explored from any angle.
The impact of 3D technology, virtual reality and LED graphics is even being felt on the newsroom floor.
"We are seeing the use of more and more LED screens, not only as video walls but also as floors, completely immersing talent in real-time 3D worlds," said Campisi.
Lang explained how the use of augmented reality (AR), 3-D graphics, 3-D modeling, real-time rendering of news events and animations, and tracking that determines the movements of people, cameras and objects, can all combine into a total real-virtual (hybrid) experience rich in news content.
"To create these graphics and virtual sets, these different technologies are typically integrated into specialized software suites that enable content creators to create and manipulate images and animations," he said.
Equally important is a rich library of APIs (application programming interfaces) that readily allow broadcast crews to link into other toolsets they want to use or are already familiar with. This toolset and technology integration helps news crews move advance with new production techniques at the same time that they can continue to use time-proven tools that have been in their workflow for years.
Cloud-Based Services
Latency is always an issue with cloud, but there are also strong arguments for using cloud when it comes to acquiring a rich set of APIs that can interface with almost any broadcast technology. The cloud, with its rich array of broadcast technology APIs, helps broadcasters avoid lock-in to any one vendor's solution set, and it also enables smaller broadcasters with limited budgets to employ state-of-the-art technologies without the need to invest in costly, capital expenditures for in-house equipment.
"There are broadcasters that should start moving as much as they can to cloud-native services," advised Ward. "Start exploring new technologies and workflows, because both will bring in new revenue streams. Don't get locked into any one vendor. Compatibility is the new norm so choose best-of-breed services and integrate them with others."
The technology landscape is rapidly changing in news broadcasting, with new tools and capabilities being introduced to the marketplace on a continual basis. This is great news for news broadcasters, but it can also be daunting to revise broadcast workflows you are already accustomed to, and to retrain personnel so they can design a new generation of workflows that take advantage of technology advances.
"Training and expertise of staff using the complex software required to create and operate virtual sets and news graphics are one of the biggest challenges," said Lang. "The process involves creating complex 3D models and integrating them with real-time rendering engines. This requires specialized knowledge and training, which may not be available in-house."
Equally important is practice and time to gain experience.
'This is a brave new world for on-air talent, for the camera people, for the technical staff, and for the production team," said Campisi. "Sufficient practice and rehearsal are key in making everyone at ease with these new technologies, new tools, and new workflows."
Get the TV Tech Newsletter
The professional video industry's #1 source for news, trends and product and tech information. Sign up below.