EWTN Moves Forward With Florical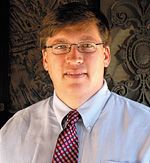 by Patrick Campbell
Director of On-Air Operations
EWTN Global Catholic Network


IRONDALE, ALA. In 1981 Mother Angelica, a Franciscan Nun, had a vision that led her to found Eternal Word Television Network (EWTN). And while we continue to honor her vision, we face a difficult challenge of presenting our programming to our dedicated viewers with the same quality that they get from traditional, commercial broadcasters. Making this more difficult is that we are a multichannel facility with network feeds that are distributed throughout the world from our headquarters here. In 2003 we chose to make Florical Systems the centerpiece of our network play-out system. Since that time we have grown from six to eight channels, and thanks to the Florical design, adding new channels has been painless.


Patrick Campbell We selected Florical's Airboss for our channel presentation software. It's dynamic in that we can quickly make changes to a single playlist, with these being reflected on both the main and backup play-out computers. A later addition of the Join-In-Progress feature has made our on-air look cleaner, as it makes transitioning from our numerous live events with unknown durations very clean and simple. That software feature, along with the Quick Reaction Control Panel allows us to transition all eight of our channels with the push of a single button.

We incorporated Florical's MediaFiler for ingest, as it allows us to record anything routed to the input, and also interfaces with our VTRs. MediaTimer is used to prep program length material by segmenting and marking positions for downstream keys.

Florical's MediaMaster takes all ingested material and stores it on our archive system, if desired, and then makes the stored material available for play-out. It uses intricate rules to maintain a specified threshold on the servers, plus it retrieves and purges material as necessary.

MOVING INTO HD

In keeping with Mother Angelica's desire to spread the Gospel to all nations using whatever technology is available, EWTN is preparing for the future with plans for high-definition operations. Florical will remain at the center of play-out and 2009 has been set for a complete refreshing of all the Florical components. As we head toward HD we will also add some of Florical's latest offerings. We will be incorporating Florical's System Management and Reporting Tool (S.M.A.R.T. Central), which allows remote access to the automation system.

We're also excited about giving management the ability to access critical information and provide quick support for the on-duty operators without having to make a special trip into the facility. Especially handy will be the e-mail notifications should we be missing any material. S.M.A.R.T. Central's Supervisory Monitor feature will allow operators to view a single screen for status of all feeds. This screen can also be viewed from anywhere on our network and should eliminate the runs to the control room to find out just what is going on.

One of the highlights of working with Florical has been the relationships we've formed with the company. Everyone on their team has always had a genuine interest in the goals of EWTN. That's certainly a key factor in keeping Florical an integral part of our operation as we continue to honor Mother Angelica's vision.

Patrick Campbell is the director of on-air operations at EWTN Global Catholic Network, which is the largest religious media network in the world. He may be contacted at pcampbell@ewtn.com.

For additional information, contact Florical at 352-372-8326 or visit www.florical.com.


The latest product and technology information
Future US's leading brands bring the most important, up-to-date information right to your inbox