Austin City Limits Upgrades Audio Production with SSL
From a sound perspective, Solid State Logic's System T broadcast audio production platform takes us to a more modern and next level place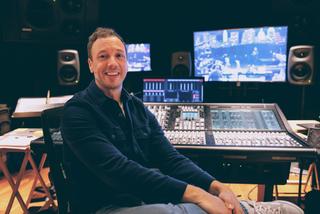 (Image credit: SSL)
AUTIN, Texas—Austin City Limits—now in its 49th season—is the longest-running music television show in history. We broadcast on PBS stations nationwide and host approximately 20 shows per year. We are proud of the contribution we have made over the years, not only to the city of Austin, but to American music culture at large.
One of the things that makes us unique is that we have always let the artist choose the songs, giving them full artistic control. In my experience, this is highly unusual, and certainly welcomed by the artists we work with. Something else that makes us unique is we have recorded every performance in-house for all 49 years. These performances are then edited down to 13 one-hour episodes that run internationally. Some of the artists we have worked with include Paul Simon, Foo Fighters, Billie Eilish, Steve Miller and Lyle Lovett, among others.
Maintain the Audio Vibe
We recently acquired a new Solid State Logic System T broadcast audio production platform, which is housed in the audio control room at the ACL Live at the Moody Theatre, where the show is produced. This is our permanent home and has a seating capacity of 2,750. The System T platform, which in our case comprises a 48-fader S500m console and dual TE1 Tempest Engines and a variety of SSL's Network I/O interfaces, provides a comprehensive end-to-end solution for recording, mixing and broadcast applications.
Since we are in an "all-analog" theater, it was important for us to have Dante/MADI capability out of the gate to meet our clients needs and the array of interfaces we see each season. We want to keep the vibe of what the band is presenting, but we also broadcast video both internally and to the public. We were presented with several options, but once Audio Director David Hough and I saw the Solid State Logic S500 console, we both agreed it was the perfect solution.
Gold Standard
Some of the features that drew us closer to the System T included the SuperAnalogue mic pres, and the on-board dynamics and effects—which are "gold standard" and very important to us. As far as the mic pres, from the very start you get the best signal possible, whether in a live or recording scenario and it is a sound that artists and bands can immediately connect with and appreciate. The powerful on-board DSP is great as well because we don't want to have to rely on outboard gear, which we did in years prior. All of these features and more live within the S500 console, and it is great to have everything in one spot.
In addition to having the broadcast capability, networking capacity, high-quality mic pres and DSP functionality, we needed dynamic automation, which is not only key to the post side of our production but also a helpful tool with clients who want to hear a specific section or track after a rehearsal or performance. Using dual Tempest Engines, I love how we can go from one to the other seamlessly. On the SSL we can add processing or switch between primary or redundant engines without a drop in audio. It's terrific!
Since we've installed it, everything has been very solid. From a sound perspective, this really takes us to a more modern and next level place. SSL is a legacy brand, we are a legacy brand, it was a very easy match and we are very pleased. So far, we have done eight shows with the new console, and we've had nothing but success.
For more information visit www.solidstatelogic.com.
Get the TV Tech Newsletter
The professional video industry's #1 source for news, trends and product and tech information. Sign up below.
Randy Reynolds is the lead audio engineer at Austin PBS and audio supervisor at Austin City Limits.