Zenith: Video Entertainment Ad Spending Resilient in 2020
In disruptive year, losses are negligible, though online brands far outpaces traditional TV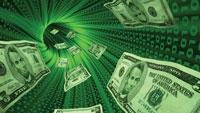 (Image credit: iStock)
LONDON—Video entertainment ad spending looks like it will get out of 2020 little worse for wear, according to projections from Zenith Media that see the overall market dipping just 0.2% across 10 markets. The entire ad market is expected to drop 8.7%, per Zenith.
The forecast comes from Zenith's "Business Intelligence—Video Entertainment" report, which cites that the increased demand from consumers, increased supply of content and competition among video brands for viewers allowed the video entertainment sector to remain stable during the COVID-19 pandemic.
Online video brands are leading the way, outpacing traditional TV, Zenith shares. In the U.S., online video brands increased ad budgets by 142%, compared to a 15% increase in spending by TV brands. The U.K. had similar disparity, with a 79% increase in ad spending by online video platforms while TV grew 34%.
Zenith points out that TV broadcasters and pay-TV platforms increased spending in response to this new competition, but believes that it will be unsustainable as decline in revenues continue because of COVID-19 and structural issues. Meanwhile the online video platforms will continue to raise their budgets as they seek to build a loyal customer base.
Digital advertising has been a key area of focus for video entertainment ad spending with other options like out-of-home and cinema avenues limited or outright closed. In 2019, video entertainment ad spending for digital was 53% of its total, in 2020 that is expected to increase to 57%.
However, video entertainment is not expected to increase its ad spending tremendously over the next two years, Zenith estimates. Online video platforms are expected to have less capacity to raise budgets after heavy spending in 2020, while traditional TV will continue to be weighed down by shrinking revenues from TV advertising and pay-TV subscriptions.
PLUS: TV Advertising Stems Losses in Q3 With Return of Sports, SMI Reports
The U.S. is one of the only markets where Zenith estimates the video entertainment ad spending will decline after 2020, saying that rising online revenues will not be able to compensate for the ongoing traditional TV's shrinking revenues, which will result in reduced ad spending budgets. Growth is, and will be, strongest in Spain and India.
Zenith projects no growth in video entertainment ad spending in 2021 and 1.3% growth in 2022. That will still bump it up 1.2% in 2022 compared to 2019; the overall ad market will be 0.6% below 2019 levels.
For more information, visit www.zenithmedia.com.
Get the TV Tech Newsletter
The professional video industry's #1 source for news, trends and product and tech information. Sign up below.