NAB Show Exhibitor Insight: Dejero
Kevin Fernandes, chief revenue officer, talks about current tech trends.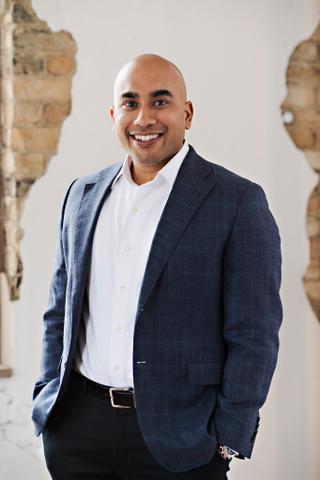 (Image credit: Dejero)
TV TECH: What do you anticipate will be the most significant technology trends at the 2023 NAB Show?
KEVIN FERNANDES: There is a big push for interoperability among vendors right now. When cloud migration first began, cloud systems were effectively closed systems and vendors weren't necessarily worrying about the bigger ecosystems. But as more hybrid architectures, network architectures and cloud systems are coming into play, so does the drive for interoperability. Vendors are developing parts of their solution that are able to talk downstream to adjacent services and it will be incredibly interesting, this NAB Show, to see how broadcast vendors continue to adapt to this.
A 'sub-topic' of this trend is agnostic connectivity. Recently, the satellite industry has been undergoing a re-invention, spurred on by Starlink and LEO constellations—as well as the steady deployment of 5G infrastructure. What's interesting for broadcasters, is that it opens up multiple new ways of contributing and distributing video. When we look at the trend for hybrid, it's not just happening on the cloud side, but also on the connectivity side and when we start peeling that back, the interoperability across vendors and agnostic connectivity becomes really interesting because it doesn't really matter what kind of applications you are running over a hybrid connection, vendors are now focusing on ensuring that all applications can run using hybrid connectivity.
Another technology trend that's being discussed more and more is around surge resources and the ability for systems to be dynamically scalable. For broadcasters there are times, such as prime time news programs or when covering major events such as the Olympics, when they need more compute. Traditionally, physical on-prem equipment, owned by the broadcaster was the only way to achieve this level of compute—they couldn't necessarily surge up or surge down resources. It was all or nothing. The cloud allows you to scale your resources to some degree—being able to spin up and spin down resources and only pay for them when you need it is a huge driving factor when it comes to cloud.
TVT: What will be your most important product news?
FERNANDES: We will be introducing the latest EnGo mobile transmitter—the EnGo 3s. This device not only carries all the features of the EnGo 3, including native 5G modems and built-in GateWay Mode for wireless internet broadband connectivity, but also offers 12G-SDI and HDMI connectors, providing users with the ability to handle high frame rate and 4K/UHD signals over a single cable.
TVT: How is your new product different from what's available on the market?
FERNANDES: When it comes to product development, we lean heavily on our core expertise on resilient connectivity. It's our mission to ensure that we provide resilient connectivity for all of a broadcaster's applications; whether that's video or apps in the field—like file transfers or remote workflows.
That's why we built our latest EnGo mobile transmitters from the ground up. They were carefully designed to optimize 5G, using 16 antennas in total (4x4 MIMO antennas). We have seen other 5G transmitters in the market that are simply based on 4G antenna design principles and despite having up to 6 modems, do not outperform our 4G modem EnGos. Our team worked with world-renowned RF and antenna experts to maximize cellular signal quality and performance on 5G networks.
What's more, the EnGo 'GateWay mode' provides wireless broadband internet connectivity in the field to enable mobile teams to reliably, securely and quickly transfer large files, access MAM and newsroom systems, and publish content to social media. The GateWay mode also provides general internet access to resources for field research, access to cloud-based services and also serves as a high-bandwidth access point for devices.
TVT: NAB Show is celebrating its centennial this year. How many NAB Shows have you been to and do you have any particular standout memories of past shows
FERNANDES: Over a decade and a half, it has been very interesting to see the shift from transmission quality (SD->HD) to infrastructure allocation (i.e. on-prem/hybrid/cloud migration).
Get the TV Tech Newsletter
The professional video industry's #1 source for news, trends and product and tech information. Sign up below.