Professional Products completes design-build for the AP move to its new D.C. location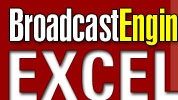 Category
Newsroom technology
Submitted by
Professional Products Design Team

Professional Products:
Rick Winde, exec. mgr.,
Designed Systems Group;
Danny Gurley, proj. supervisor;
Bob Myer, sys. design eng.;
Chuck Heffner, sr. applications eng.;
Alan Spain, applications eng.;
Bob Linkous, applications eng.;
Maxime Tremblay, applications eng.
Associated Press:
Lou Pagan, dir. of broadcast sys.
Technology at work
AP ENPS
Apple Xserve and
MacPro workstations
Avocent KVM
Cisco data routers and
switchers
Clear-Com Eclipse digital
intercom
CompuSat satellite dish
control
Evertz VIP-12 processors
Gallery Sienna
Harris Videotek TVM-850
Netia Radio-Assist
Pro-Bel Sirius router
Ross Video Synergy
switcher
ScheduALL traffic
system
Snell & Wilcox
RollPod
RollCall
IQ gear
Vicom Vmirror


Professional Products completes design-build for the AP move to its new D.C. location
The Associated Press (AP) is one of the world's oldest and largest news organizations, with major offices around the world. In December 2007, AP consolidated its Washington, D.C., offices by moving to a new downtown facility. The relocation allowed AP to bring its multiple departments, including international video, radio, domestic video, online video, multimedia, photography, broadcast graphics and print journalism, together into a single facility. Hundreds of miles of data cable, four miles of electrical cable, three miles of conduit and more than a mile of mechanical piping link the four-floor, 82,000sq-ft facility.
Professional Products of Gaithersburg, MD, and AP engineering handled the systems design and integration for the entire broadcast, IT and telco infrastructure. A technical core and data center was built with 14 rows of Stantron racks and emergency power system support. The work consisted of three TV and four radio studios; a central news desk area with an intercom, router panels, audio/video monitoring at each workstation and about 70 video and radio ENPS MOS-enabled editing stations; and a master control center that supports video ingest and playout operations, satellite positioning and camera control.
Professional Products focused its efforts on the implementation of a facility video server system for all departments to share, edit, view and distribute story information. The AP's MOS enabled solution was interoperable with its ENPS newsroom system and Final Cut Pro editorial. The goal was to ingest a story once and then repurpose it across multiple departments. The server system is based on Gallery's Sienna software products and Apple Xserve, Mac Pro and Xsan platforms.
Master control includes eight operator stations, three of which are designated for video ingest and playout operations. Two operator stations in master control are primarily used for camera control and shading. Three stations are used for audio and video feed monitoring and disaster recovery, which permits taking control if the London control room has a problem. All MCR positions can access the satellite dishes through CompuSat.
Each station receives sources through a Pro-Bel Sirius 256x320 router. Six 46in Sharp LCDs and Evertz VIP-12 channel multi-image processors handle monitoring. Quality control checks for audio and video levels and adjustments are performed with a Harris TVM-850 and Snell & Wilcox RollPod.
The technical core is a 2592sq-ft room that houses the entire broadcast, IT and telco infrastructure. Most of the facility's 140 Stantron racks are housed in this space. Professional Products populated the racks with equipment, preterminated the cables and tested the rack systems at its Maryland warehouse.