NAB Show Exhibitor Viewpoint: Nick Rashby, President, AJA Video Systems
TVT's annual survey of industry executives and what they are looking for ahead of the NAB Show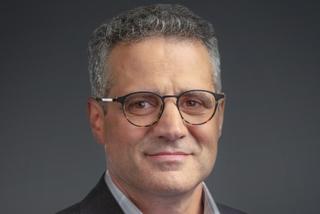 (Image credit: AJA)
TV TECHNOLOGY: What do you anticipate will be the most significant technology trends at the 2020 NAB Show?
NICK RASHBY: We're going to see momentum for new products and technologies that support 8K/UltraHD workflows continue to build at the NAB Show as broadcasters prepare for 8K production and delivery of the upcoming Summer Games in Tokyo. In line with this trend, 12G-SDI technology will return as a key focus this year, supporting studios, venues and trucks with the bandwidth needed to transport higher raster content with simpler cabling. Though interest in high dynamic range has drawn attention at the show for a few years now, approaches to HDR broadcast, production and post are still evolving, so this year at the show we expect to see a range of advancements geared toward helping professionals perfect how they capture, edit, color, monitor and deliver HDR. Similarly, as adoption of IP continues to grow, a number of hybrid SDI/IP solutions are emerging, and technology providers are likely to demonstrate new tools that help them refine those approaches.
TVT: What will be your most important product news?
RASHBY: The NAB Show is a big show for AJA, and one where we've established a history of announcing important technology for our customers. It's also a time where we're able to highlight products that have already been market-tested, and speak to how they're being applied in different environments. Every one of our solutions on display is engineered to give customers more flexibility to create and deliver reliable, high-quality video. Attendees can also look forward to some exciting announcements from AJA at the show, focused on the technologies that our customers have asked for, with several major new products designed to move industry workflows ahead.
Powering 8K HDR post production with the new Mac Pro, our KONA 5 will be on display driving 8K 60p imagery from within popular NLE software. For the latest HDR workflows, we will be showcasing our HDR Image Analyzer 12G, and the powerful FS-HDR real-time HDR/WCG converter and frame synchronizer. Our broad range of 12G-SDI gear including Mini-Converters and KUMO routers will also be on display and make it easy to transport higher bandwidth content over a single cable. We'll also highlight our family of Ki Pro digital video recorders, a variety of solutions for hybrid IP workflows and streaming tools that facilitate a range of workflows, including our standalone HELO H.264 streaming recorder. Drop by our booth in the lower South Hall (SL3316) to check out what we have on display and chat with one of our product experts.
TVT: How is your new product different from what's available on the market?
RASHBY: At AJA, we strive to develop a diverse range of solutions that answer common demands for professionals from live production to post production and distribution. All of our products are designed, assembled and tested at our headquarters in Grass Valley, Calif. Customers also receive access to our world-class technical support, advanced replacement policies and generous warranties. For more details on our latest product releases, visit: www.aja.com/whatsnew. Stay tuned for updates coming to the page on day one of NAB.
TVT: What is it about the NAB Show that brings you back every year?
RASHBY: The NAB Show draws the industry together. It's a place where technology developers, customers and partners converge to catch up and also form new relationships. The one-on-one face time we get with partners, customers and friends is invaluable. The show is also a good testbed, in that we can talk to customers about the challenges they're facing and how we can address them, as well as uncover how our products are being used in unexpected ways. Since most communication in the industry is done via email, phone and text, the NAB Show is a welcome reprieve through which we get a chance to put down our devices and engage with the community in person.
The latest product and technology information
Thank you for signing up to TV Tech. You will receive a verification email shortly.
There was a problem. Please refresh the page and try again.