FCC's Martin pushes free Internet, with a catch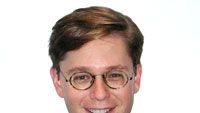 FCC Chairman Kevin Martin, a Republican whose time is almost up as chairman, will leave the job with a bang by pushing a controversial proposal on Dec. 18 to create free Internet access for all Americans.
Mobile phone companies, who paid billons of dollars for their spectrum, vehemently oppose Martin's plan to auction spectrum with a mandate to set aside part of it for free Internet use. Free speech advocates don't like Martin's idea that the winning bidder must block pornography and other "offensive" content from the free access.
"Everybody likes the concept — free broadband, free access to the Internet — but in practice, the way the model is set up, it may present problems," Ben Scott, policy director of advocacy group Free Press, told Reuters.
The winning bidder would be required to set aside a quarter of the airwaves for free Internet service and could establish a paid service that would have a faster wireless Internet connection.
T-Mobile, a unit of Deutsche Telekom AG, argued that the free Internet component of the proposal would lead to interference with the adjacent spectrum. The FCC's office of engineering and technology said that is not true.
Reuters noted that Martin's proposal is similar to one offered by startup M2Z Networks, a group backed by investors including venture capital firm Kleiner Perkins Caufield & Byers. M2Z President John Muleta envisions consumers buying a router for free Internet access at midlevel DSL speed and paying a fee to upgrade to a faster service. A lack of competition and rising prices for Internet services are creating consumer demand for cheaper service, he said.
Martin, unlikely to get the support of his two Republican colleagues on the FCC, must persuade the commission's two Democrats, who have supported the free Internet concept, to side with him. It is unclear whether the Democrats will back the proposal.