YES Network goes on-air as the first 24/7 HD regional sports channel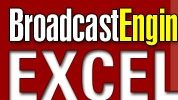 Category
New studio or RF
technology — station
Submitted by
Ascent Media Design Team
YES Network: John
McKenna, dir. of
eng.; Jack Kestenbaum, dir. of
technical op.
Ascent Media: Kurt Liddi,
VP, eng.; Dave
Linick, proj. mgr. Technology at work
Ascent Media
Design team
YES Network: John
McKenna, dir. of
eng.; Jack Kestenbaum, dir. of
technical op.
Ascent Media: Kurt Liddi,
VP, eng.; Dave
Linick, proj. mgr.

YES Network goes on-air as the first 24/7 HD regional sports channel
When YES Network, home of baseball's New York Yankees and basketball's New Jersey Nets, contracted with Ascent Media in late 2006 for the creation of new studio and origination facilities, the goal was straightforward: The network wanted to be the nation's first 24/7 HD regional sports channel in time for the 2007 baseball season.
The resulting facility — a 3500sq-ft studio, 2500sq-ft control room and master control suite in Ascent Media's Stamford, CT, complex — incorporates the latest in HD production and surround audio technology and equipment. Connected via fiber and satellite links to Yankee Stadium, Continental Airlines Arena in New Jersey and the WFAN radio studios in New York, the new facility provides YES with the highest quality video, and greater audio quality and flexibility.
The challenges included delivering the highest quality and most consistent surround audio experience from U.S. stadiums and arenas. The need to accommodate up to six channels of audio into the four-channel capability of certain HD equipment, inconsistency among venues in the use of Dolby E compression and multiple variations in the configurations of audio tracks of backhaul feeds all required a creative approach. The team needed to simplify audio preproduction for the more than 100 live remote events produced by YES.
The solution involved creating a single track layout within the studio and origination facility. This ensures that telecasts are populated with the necessary audio elements for surround sound with or without Dolby E compression. The solution supports all incoming audio configurations with robust interoperability within the production environment.
A flexible virtual monitor wall, consisting of a Miranda Kaleido X multiplexer and Barco rear-projection displays, replaces standard CRT monitors. Production teams can create and resize monitors as needed, providing a flexible, visually-accessible view of current feeds and upcoming videos. Additional subsets of the monitor wall are composited for display on a Sony BRAVIA in the audio control room and at two EVS editing stations.
Three pedestal and one jib-mounted Sony HDC-1500L cameras enable multiformat HD and simultaneous SD output. The cameras are equipped with Canon Digisuper 25x lenses. YES also employs a Snell & Wilcox Kahuna HD switcher with 4M/E, three EVS nonlinear HD editors with 18 channels of capacity, an NVISION 128 x 128 routing switcher and a Calrec Sigma audio console. Sundance Digital Titan automation and Omneon server playout in master control completely automate the on-air origination process, including the insertion of network IDs, tickers, commercials and local advertising cue tones.