"ET" and "The Insider" HD signal transport includes JPEG2000 compression solution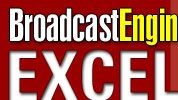 Category
New studio technology — HD
Submitted by
Network Electronics/VPG and The Switch Design Team

"ET"/"The Insider":
Dan Henry, exec. in charge of prod.;
Mark Abodaber, eng.;
Steve Hamre, eng.;
Scott Phillips, transmission ops.;
Tony Lewis, transmission ops.
The Switch:
Dave Anderson, CTO;
Peter Hartz, VP, sales
Network Electronics/VPG:
Richard Haydt, sr. design eng.;
Igor Zalar, dir. of software eng.;
Chin Koh, member of tech. staff;
Zhenya Patapenka, CAD designer
Technology at work
Network Electronics/VPG VS901-TE-27 TI receiver

"ET" and "The Insider" HD signal transport includes JPEG2000 compression solution
When "Entertainment Tonight," or "ET" for short, and "The Insider" pulled up stakes at Paramount Studios in Hollywood and relocated 10mi down the road to new, custom-built HD facilities at CBS Studio Center in Studio City, CA, they became the first syndicated newsmagazines to be produced in HD.
The build and upgrade resulted in two 12,000sq-ft soundstages; two new HD master control rooms; 28 nonlinear edit bays; nine graphics workstations; three promo creation rooms; two voiceover rooms with voiceover booths; a 1400sq-ft newsroom; and more than 125mi of coax and fiber cable. In addition to the move in California, the shows' engineers had to upgrade to a corresponding new HD-capable bureau in New York.
CBS worked with long-time vendor The Switch to configure a bicoastal signal flow incorporating JPEG2000 HD compression. The fiber solution included a mix of existing components and new features. "ET" and "The Insider" use The Switch's Inter-City On Demand routing service for point-to-point, coast-to-coast switching on demand between New York and Los Angeles via its unique touch-screen control system. The new HD format, however, required unimpeded interoperability between various parts of the transmission path, so The Switch implemented a standards-based compression solution via JPEG2000 encoders and decoders to maximize the quality of HD signals.
The Switch installed Network Electronics/VPG's JPEG2000 VS901-T encoders in its New York network core to convert uncompressed HD signals into JPEG2000 compressed SDTI signals. The New York bureau uses Verizon's HD-SDI local loops to transport uncompressed HD-SDI signals to The NY Switch at 60 Hudson Street, where the JPEG2000 encoders compress HD signals and transport them on The Switch's SDI network to its LA facility. The LA Switch routes them to CBS Studio City by way of local SDI television circuits. The Switch provides JPEG2000 decoders at the studios to hand off visually lossless HD-SDI to "ET" and "The Insider." The entire nationwide transmission is accomplished in seconds with operators using The Switch's touch-screen controller.
The Network/VPG modules proved the most appropriate due to the number of HD formats they could handle, their ability to operate without a separate sync reference, their ability to control network management with a Web browser and the best financial value of all the products evaluated.
Final implementation went well, and the programs launched in HD on schedule. Both shows are now produced in HD, resulting in pristine quality video.
The latest product and technology information
Future US's leading brands bring the most important, up-to-date information right to your inbox
Thank you for signing up to TV Technology. You will receive a verification email shortly.
There was a problem. Please refresh the page and try again.