DPTV's new all-digital facility provides solution for efficiency and future growth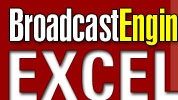 Category
New studio or RF technology — station
Submitted by
Professional Communications Systems Design Team

DPTV:
Helge Blucher, VP eng.

PCS:
Larry Stephen, account mgr.;
Tim Sloan, VP eng.;
Dave Palmeira, design eng.;
Troy Pazos, installation mgr.;
Marvin Born, proj. mgr.
URS:
Don Archiable, dir.
Oliver/Hatcher Construction:
Chris Laycock, proj. mgr.
Technology at work
Dolby
DP-564 decoder
DP569 encoder
Evertz
VIP video processor
VIP HD/SD module
Harris
Leitch MTG-3901- SYS-3E NEO MTG
Leitch GPS-3903 GPS Leitch TSG-3901 test generator
Videotek VTM-4100- PKG
VTM-2400 monitor
IPswitch What'sUpGold SNMP monitoring
Middle Atlantic racks
NVISION FR5128 HD router
Sharp 52in LCD displays
TBC Consoles custom video wall
Wohler audio monitors

DPTV's new all-digital facility provides solution for efficiency and future growth
WTVS Detroit Public Television's broadcast facilities were constrained in space and its operations limited by the lack of a digital support infrastructure. A larger facility was the most cost-efficient path for HD capability and adequate support facilities.
DPTV acquired a new building and embarked on a multiphase renovation, construction and technology transition plan. A compressed timeline was required, and production and on-air services had to be transferred at minimal cost and completed over a weekend.
Helge Blucher, DPTV VP of engineering, gathered a team of veteran professionals for the interwoven tasks. DPTV had worked with URS and Oliver/Hatcher on the initial Wixom space planning and construction. URS also designed the mechanical, electrical and grounding systems for the new broadcast operations center and master control room. Design plans were completed in late 2007 with a construction completion date set for May 2008 and operational transition by July. The complex project became a case study for success in planning, preparation and collaboration.
DPTV called upon Professional Communications Systems (PCS) for broadcast systems design, equipment procurement and the technical installation. Subsequent budget reductions, however, forced an eleventh-hour switch in plans that created the project's biggest challenge. DPTV staff had to perform the installation, necessitating a shift in tactical planning. It became essential to assemble a team that could provide guidance to DPTV. Contingency planning and frequent communication via almost daily conference calls set a new standard in collaboration.
To meet deadlines and provide DPTV with pre-engineered material, PCS prefabricated all harnesses and cabling in-house and prepared system documentation along with detailed installation guidelines. DPTV installed racks, patch panels, monitoring and inter-rack cabling before the actual physical move of the broadcast equipment.
The transition from old to new went smoothly. The station's channels remained on-air during the switchover using a borrowed server and spare encoder/multiplexer. The upgrade included new MC consoles, monitoring and multi-image processing for fiber transmission. The existing automation system was enhanced, and a new master clock and synchronization system were installed.
Station operations are now more efficient with room for growth. Blucher credits staff dedication, vendor cooperation, communication and planning as key elements to success. The station now broadcasts one HD channel and two SD channels and plans to build three new HD production studios.
The latest product and technology information
Future US's leading brands bring the most important, up-to-date information right to your inbox
Thank you for signing up to TV Technology. You will receive a verification email shortly.
There was a problem. Please refresh the page and try again.