The Bunim-Murray Challenge
How Signiant helped Bunim Murray Productions make remote production an overnight success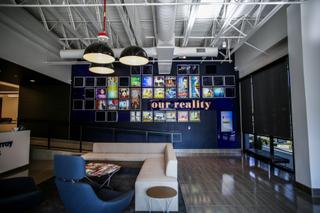 (Image credit: Bunim Murray)
Reality TV pioneer Bunim Murray Productions is one of the major production companies working in the genre and produces anywhere between four and ten seasons of television simultaneously at remote locations across the globe. One of its biggest shows shoots across different countries and continents and is appropriately enough called "The Challenge", which certainly describes the process of transferring terabytes of raw footage from remote locations back to the editorial team in LA.
Facing the constant pressures of shorter schedules, tighter deadlines and ever-decreasing budgets, "The Challenge" team trialed Signiant Media Shuttle to accelerate secure file delivery. So successful was Media Shuttle in the workflow that Bunim Murray has now rolled it out across every one of its remote productions, mandating Media Shuttle connectivity as a future requirement when choosing shooting locations and successfully implementing a 24-hour turnaround goal on key footage.
It's after midnight on location in Thailand…
After several grueling days of shooting the hit reality TV series, "The Challenge," a courier for Bunim Murray Productions hand carries terabytes of video content from two dozen cameras on a 17-hour flight to Los Angeles, where the entire editorial team waits. Pressure to produce more content faster pushed Bunim Murray to seek a fundamentally different way to move fresh content — from babysitting drives on international flights every three days to having the footage in their L.A. edit suites in 8 hours directly over the internet.
For Bunim Murray Productions, moving content from remote locations across the globe to editors in Los Angeles used to cost lots of time and money. "The Challenge," one of their biggest shows in 2023, might be shooting in South Africa for one week, Thailand the next, and Europe after that. That's just one show. During peak times, up to 250 employees work on 4-10 shows simultaneously from locations scattered around the world.
Transferring terabytes of multicamera footage to editors in L.A. for editing as fast as possible every day is mission critical. With shrinking budgets, shorter schedules, and tighter deadlines, time is precious. In 2010, XDCAM discs carried by runners through airports to L.A. took at least a week. By 2018, hard drives shipped via FedEx outposts saved a day or two. Still, a 24-hour turnaround goal wasn.t possible.
After experimenting with other file transfer solutions, Bunim Murray turned to Signiant Media Shuttle. It works flawlessly, creating a consistent, 24-hour turnaround of key files, and the number of hours gained back makes it pay for itself.
"The time we saved, the number of hours we can gain back, would make sense for us financially," said Dan Shott, Director, Post Technologies for Bunim Murray. "it worked flawlessly; it worked great. After a 30-minute training session, we were confident enough to build out for five different shows. The things that we would've had to rely on high-level tech support to do with other solutions, we could do ourselves in five minutes with Media Shuttle.
On a typical shoot, content from camera cards offloads onto two local storage pools. As many as three DITs working around the clock collect around 3TBs of footage daily, load it onto local storage wherever they can find sufficient bandwidth, from the shoot site or the hotel. The raw footage is then sent via Media Shuttle into Wasabi Hot Cloud Storage. From there, the editorial team uses Shuttle to pull down the content they need into local Avid Nexis storage in L.A. A typical day can include two to three terabytes of data.
"We found it much more of a reliable solution for our production teams, which were already scattered and running super long shifts. We didn't want to put any potential downtime or hiccups on them," says Shott. "We loved that once we switched to Media Shuttle, we could put that [Wasabi] cloud destination in the middle and know that it was always going to be there, ready for them to go whenever they wanted to do a transfer."
Shott continues, "Once others heard how well it worked, everyone asked, 'Hey, can I use it?' Now, when a show is scouting for a location, available bandwidth is always the factor. We're looking for that from day one knowing that we're going to be using this workflow. Once we installed it, we started finding other use cases for it. We're happiest when we're not talking about it because it's just working in the background."
Get the TV Tech Newsletter
The professional video industry's #1 source for news, trends and product and tech information. Sign up below.
Scott Carroll is Sr Manager, Marketing and Communication for Signiant.