Streaming Video Platforms: It's Time for the Death of the Monthly Subscription
SVOD services need to balance user experience with revenue amid the churn chaos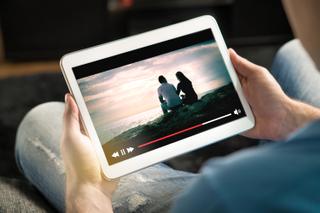 (Image credit: Getty)
Streaming video platforms have a serious, and growing, problem with subscriber retention—and it's largely the result of the long-standing monthly subscription model.
According to research from Antenna, while there were 68.7 million new subscriber additions across subscription video on demand (SVOD) services in the first half of 2022, there were also 57 million cancellations, resulting in only 11.7 million net new subscriptions. In both April and June of that year, streaming pioneer Netflix saw its churn rate within the first monthly billing period skyrocket to a whopping 23%.
The streaming industry is undergoing its second fundamental shift since launching as a new, innovative distribution medium: the shift from growth at all costs to profitability. Instead of focusing solely on subscriber counts, platforms are emphasizing overall profitability to prove the sustainability of the medium.
These efforts are led by price increases, sophisticated retention and churn marketing tactics, and overall financial belt tightening across content and technology spending. All of these are important tactics, but to get to the root cause and accelerate free cash flow generation, streaming platforms must first fix a subscription mechanism they borrowed from the music industry: the monthly SKU.
The Problem with the Monthly SKU
Canceling a cable subscription is a frustrating process made nearly impossible by cable companies—and that's partly by design. Monthly streaming subscriptions, on the other hand, offer consumers a refreshing level of user friendliness. Because signing up and canceling is so easy, consumers can come in and out at any moment, oftentimes paying for one month, binge-watching a highly anticipated and Zoom meeting relevant show, and then cancelling before their subscription renews for month two.
However, in this case, what's a dream for consumers is a nightmare for video streaming media companies. Monthly SKUs simply do not provide enough revenue per user to make video streaming profitable at the levels that executive suites and Wall Street are demanding. When a user walks away with no strings attached, media platforms are forced to dole out a lot of money—either through marketing channels or on new content—to reacquire that user.
Deloitte estimates that it costs roughly $200 to acquire a user in the streaming video space. That means, depending on the cost of the subscription, it can take 12-24 months or more to recoup user acquisition marketing expenses alone on a monthly SKU.
During the first two phases of streaming—innovation and subscriber growth—monthly subscriptions provided a level of convenience that facilitated a low bar for trial and served as a key competitive edge over cable, but now that streaming has solidified its place in the market, it's time to kill the monthly SKU.
Streamers are Switching Up Strategies for Value Extraction
Across the streaming world, platforms are taking steps to keep users in their service for longer and drive up revenue per user. There are examples everywhere we look: Hulu, Netflix, Disney+, ESPN+, and Apple TV+ all announced price hikes in in the last year. Netflix is cracking down on password sharing.
Several SVOD services have launched cheaper ad-supported tiers in the last 18 months. And some one-time transaction-based platforms are reimagining their monetization approach in favor of subscription models that cultivate more consistent and long-term user revenue.
Many platforms are also backpedaling on their original binge-watching models by spacing out their content drops. HBO Max's "White Lotus," for example, dropped on a weekly cadence between Oct. 30 and Dec. 11, spanning seven weeks and three billing cycles. Season 4 of Netflix's breakout hit "Stranger Things" was released in two parts in 2022—the first on May 27 and the second on July 1. This tactic of dicing up hits helped Netflix turn its fortunes around after two consecutive quarters of losses in 2022.
Curbing binge-watching is one way to extract more value from monthly subscribers, but subscribers like binge watching. We're now in trade-off mode; to retain the convenience of a monthly subscription, platforms are beginning to dial back other consumer benefits. The alternative is to keep the binge-watching but nix the monthly SKU. Platforms could opt for an annual SKU, or even 3- or 6-month options to keep users in for longer. Major monthly SKU price increases are another lever, but are unlikely to be the best path for the industry.
In practice, the optimal consumer growth and retention strategy will come at it from many angles, incorporating several of the tactics mentioned above. And when media companies spend less money acquiring customers, they can allocate more budget towards enhancing platform features, crafting engaging content, and continuing to truly improve the viewing experience.
A Tough Needle to Thread
The pendulum has swung from the headache of the cable era to the ultra-convenience of the streaming era. Now it's on its way back toward the center, and SVOD services are tasked with balancing user experience and revenue amid the churn chaos. They need to figure out a model that doesn't bring users back to the frustration of the cable days, but also doesn't allow them to jump from service to service too easily.
Not every platform will be able to get away with killing the monthly SKU. The video platforms that function the most like music streamers may be able to survive and thrive with a monthly SKU. These will be the platforms with incredible brand value and massive evergreen content catalogues—think Disney+, not ESPN+. For some utility industries, like fitness, annual subscriptions alone might not be as compatible for their business model, but there will be better options than simply monthly or annual.
The consumer's wallet is finite, after all, and as platforms adopt longer subscription periods, consumers will eventually have to choose which platforms really matter to them. Content, not convenience, will be alone on the throne again.
The monthly SKU was a hallmark of phases one and two of the streaming industry, in which facilitating trial, letting consumers understand a streamer's content breadth, and lowering the regret decision barrier were paramount as streaming was still trying to prove itself. But as the space continually evolves and is met with new challenges, it's time to shed this vestige of the old world.
Get the TV Tech Newsletter
The professional video industry's #1 source for news, trends and product and tech information. Sign up below.
As Chief Business Officer at Endeavor Streaming, Matthew Starker oversees the company's corporate strategy, media advisory and growth marketing business lines, in addition to the product organization. Before joining Endeavor Streaming, Matthew was President of Media and Original Content at Spring Studios, and before that, he was part of the founding team of Condé Nast Entertainment's digital arm, where he later became General Manager of Digital. He has also held roles at VEVO, AIG SunAmerica, and Agilis Equity Partners throughout his career. Matthew is a graduate of Villanova University and holds an MBA from Wake Forest University School of Business.