ATSC Seeks to Converge Global DTT Standards
Standards organization wants to ensure broadcast is an essential part of a worldwide communications ecosystem that encompasses numerous wireless protocols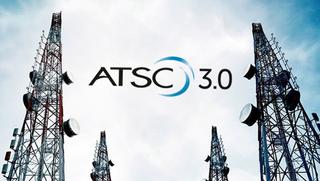 (Image credit: ATSC)
With worldwide broadcast standards now combining traditional over-the-air terrestrial television with Internet Protocol, the ATSC is working on ensuring ATSC 3.0 and other digital terrestrial television (DTT) standards are part of a global wireless ecosystem that includes cellular standards such as LTE/5G as well as Bluetooth and Wi-Fi.
The U.S. based standards committee has released a white paper on its campaign to remind decisionmakers of the value, ubiquity and robustness of advanced broadcast standards such as 3.0 and DVB, the dominant broadcast standard in Europe.
"The paper is a very public statement from the ATSC that basically expresses a strong desire to work closely with other digital terrestrial television standards development organizations in an effort to look at where technology can be converged and work on developing a unified voice on the world stage for broadcasting," said Madeleine Noland, president of ATSC.
'Codifying a Shift'
Since there has never been a global terrestrial television format, DVB, ATSC and others have, in the past, been looked upon as competitors when promoting adoption worldwide. Such competitiveness is no longer the case, however, when broadcasting has become viewed by some as yesterday's wireless technology in a world now dominated by IP data streamed over cellular networks. But now with IP protocol part of worldwide broadcast standards, a new "data pipe" available via over the air broadcast brings with it a whole new set of opportunities.
It's important for broadcasters to continue to remind worldwide standards bodies of the relevancy of broadcasting, which brings the efficiency of the "many to one" broadcast model vs. "one to one" unicast, characteristic of the IP model. This is especially so in an environment where the spectrum currently used by broadcasters is coveted by wireless providers.
"Broadcasters worldwide are facing challenges with the advent of new media consumption but we're facing new opportunities together with the notion that you can now deliver IP data over your broadcast network," Noland said. "Broadcasters worldwide can work together to develop some of these opportunities that will benefit everybody. This paper is codifying a shift that's already been taking place between what would appear to have been a very competitive landscape in the past."
Along with recognizing the value of broadcasters' traditional ties to their local communities, there are also the technical advantages that broadcasting brings to the table, something that has been proven time and again during weather-related emergencies.
"Broadcasters share a common infrastructure design, largely anchored by high power, high tower (HPHT) transmission facilities," the ATSC said in its paper. "This infrastructure is often among the most resilient, designed to withstand natural disasters so that information can be transmitted when it is most needed."
Ongoing Efforts
The ATSC plans to discuss its proposals with an eye towards the ITU World Radiocommunication Conference 2023 in November. The work towards converging worldwide broadcast standards has been ongoing for more than a decade, according to the ATSC.
"The effort to forge a next-generation broadcast standard that encompasses all the major standards development organizations (SDOs) dates back over 10 years," starting with the Future of Broadcast Television (FOBTV) Summit in November 2011 in Shanghai, the association said. "The initial goal of FOBTV to foster work on a best-of-the-best next-generation television system has not been realized to date, but since its formation the group has served as a forum for communication and exploration of new technologies and ongoing efforts underway within the various SDOs."
One of the keys for tying broadcast technology into other wireless formats is through the development of a "broadcast core network" that is agnostic to the DTT system, a concept ATSC is working on.
The broadcast core network "is being designed for standalone, broadcast-only operation and/or for converged operation with other data delivery networks, e.g., 802.11, 5G, LTE, 3G, SMPTE 2110, CBRS, Satellite (LEO-MEO-GEO), LoRA, IoT, etc.," the ATSC said.
"BCN will accommodate cases where an uplink is always available, never available, or sometimes available. The goal of the BCN is to enable broadcasters to offer regional data delivery services, such as software updates to game consoles, recall updates to managed automobile fleets, and more. Among these use cases is redundant or enhanced GPS signaling (eGPS)."
This convergence of worldwide broadcast standards with 3GPP (aka "3rd Generation Partnership Project," an umbrella term for a number of standards organizations which develop protocols for mobile telecommunications) could bring to reality a scenario in which cellular and broadcast protocols could work together in ensuring consumers are always using the most robust and reliable wireless reception available.
However, broadcasters will have to unite behind a common goal to make DTT an essential part of a global telecommunications ecosystem first, the organization warned.
"DTT broadcasters are operating in a global ecosystem of data delivery networks," the ATSC said. "Data session steering, switching, and sharing across heterogeneous networks can improve spectrum usage efficiency by using the most appropriate network(s) for each given data session in a dynamic fashion. Indeed, 3GPP envisions a 5G ecosystem of heterogeneous global data networks. Next-generation DTT systems are the most efficient physical layers for one to-many data delivery in the world—for TV and non-TV uses, and for fixed and mobile uses.
"This technology edge can be leveraged for convergence with other data delivery networks, e.g., the Internet and LTE/5G, but fragmentation creates a fundamental barrier to including DTT in this heterogeneous ecosystem," the ATSC continued. "As a means of more than just survival, the more exciting potential for this segment is to integrate the next generation digital transmission technologies into the generalized convergence. Convergence among the major DTT technologies would facilitate convergence with other networks (and may be necessary for long-term success)."
Richard Friedel, chairman of the ATSC, said broadcasters were approached by 3GPP to develop a plan for such a convergence. "This was an initiative on their part," he said. "So that means they're interested enough that they're going to try to make something happen."
Friedel added that with concerns over spectrum efficiency and sustainability, the strength of broadcast technology becomes more evident than ever. "The absolute lowest cost of delivery of a bit of information to consumers is through a broadcast methodology," he said.
The latest product and technology information
Future US's leading brands bring the most important, up-to-date information right to your inbox
Tom has covered the broadcast technology market for the past 25 years, including three years handling member communications for the National Association of Broadcasters followed by a year as editor of Video Technology News and DTV Business executive newsletters for Phillips Publishing. In 1999 he launched digitalbroadcasting.com for internet B2B portal Verticalnet. He is also a charter member of the CTA's Academy of Digital TV Pioneers. Since 2001, he has been editor-in-chief of TV Tech (www.tvtech.com), the leading source of news and information on broadcast and related media technology and is a frequent contributor and moderator to the brand's Tech Leadership events.