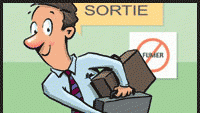 Come one, come all. The National Association of Broadcasters convention beckons you. Thousands of stands, millions of products (OK, so maybe not millions, but lots) and more technology than you can see in four days, all in Las Vegas.
However, when you book that ticket, be sure you get the right Las Vegas. Did you know that there are actually five cities named Las Vegas in the United States? Make a mistake, and you could end up a long way from all that new technology.
As I was planning my trip, I entered the city's name in the MapQuest search engine, and I found five listings for Las Vegas. Now I've been going to the NAB convention for more years than I'd care to admit, so I was surprised that I didn't know about its sister cities. You might (or might not) want to visit more than one Las Vegas on your trip to the United States, so I'll clue you in to the other locations.
There are two cities named Las Vegas in Puerto Rico. One is located near the west coast of Puerto Rico, about 20 kilometers from the city of Mayaquez. The other is directly across the bay from San Juan. Both cities are a long way from the Las Vegas you want. The upside would be a beautiful location and great weather, but there would be no new technology.
A closer Las Vegas to the convention city is Las Vegas, Texas. Now, if somehow your travel agent sends you there, you've got trouble. First of all, it's not near anything. It's about 120 kilometers from the semi-large city of San Antonio, Texas. And, this Las Vegas is about 80 kilometers from the Mexico border. Now, I don't want to discourage you from visiting anywhere in the United States, even Las Vegas, Texas. However, I will say that no search engine I used could locate a single business or other information about the town. To say the town is small is probably an overstatement.
Our next stop on our travels to our convention city is Las Vegas, New Mexico. The town is located just east of the capital of New Mexico, Albuquerque. The town is much larger than its Texas cousin, but still not a major stop on the way to anywhere. However, it is near an important historical landmark.
Should your travel agent mistakenly send you to Las Vegas, New Mexico, go ahead and stick around for a couple of days. You'll be just south of Los Alamos, New Mexico. In case your U.S. history is a bit fuzzy, Los Alamos is where the atomic bomb was first demonstrated. You can even take a tour of the site, but leave your camera at home. You can see what is left 60 years after the first atomic tests, but you can't take any videos or pictures. It's a desolate place.
So, we've now toured four of the five Las Vegas cities located in the United States. None of them are where you want to be beginning on 5 April.
The correct location is, of course, Las Vegas, Nevada, home of the 2003 NAB convention, where some 80,000 broadcasters from around the world will gather to compare notes and check out the latest in production and broadcast technology.
So, mark your calendars, get your plane tickets, and don't forget to stop by the Broadcast Engineering stand, located in the Central Hall, stand C4350. I'll see you there.
Send comments to: • editor@primediabusiness.com • www.broadcastengineering.com
The latest product and technology information
Future US's leading brands bring the most important, up-to-date information right to your inbox