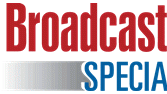 HD and digital headroom testing
A 60-minute course taught by Jim Boston

Students gain an understanding of key digital and HD signal parameters, focusing on system headroom and signal-to-noise.

This course addresses important digital equipment and path considerations including required headroom and noise. Engineers and operators need to understand what happens to digital signals when there is in sufficient headroom or excessive noise. The course addresses these important issues.

The course is designed for operating and maintenance engineers. They should have an elementary understanding of digital electronics, video and television equipment. Students are lead through an illustrative tutorial on the effects poor system performance have on HD and digital signals.

Students are treated to a tutorial on SDI and HD-SDI signal composition. Issues including bandwidth and noise are discussed. Students are basic measurements to identify key characteristics and system performance. Coaxial cable and connector performance and selection are also reviewed.

A student successfully completing this course will be prepared to handle basic digital system testing and understand how system degradation affects image quality.

You will learn:
Basic digital stream components
Bandwidth and signal requirements
Square wave components
SDI and HD-SDI signal characteristics
Understanding spectral analysis
The digital cliff
HD bandwidth requirements
The effect of coax on signals
Understanding signal-to-noise
Testing digital paths
Using eye patterns
Pathological testing
Understanding and measuring jitter
The importance of impedance
The effect coax connectors have on signals
Using polar displays
Your instructor:
Jim Boston is a former broadcast engineer. His experience includes positions as chief engineer at several television stations, working with Sony System Integration division and as a systems consultant. He is currently involved in planning and engineering BAS conversions for stations throughout the US. Boston is author of two books, DTV Survival Guide and TV on Wheels, The story of Television Remote Production.
The latest product and technology information
Future US's leading brands bring the most important, up-to-date information right to your inbox
Thank you for signing up to TV Technology. You will receive a verification email shortly.
There was a problem. Please refresh the page and try again.