Satellite key for mobile TV despite slow pace of market growth, said Satellite 2009 roundtable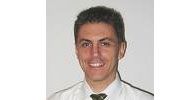 At Satellite 2009's "Mobile TV: The Cross-Platform Interplay" panel, some of the wireless communication industry heavyweights discussed the role of satellite in the mobile TV market, as well as taking what Satellite Today called "a frank and honest look" at the tardy pace of the mobile TV rollout.
Moderated by NSR analyst Carlos Placido, the panel brought insights and perspective from Newtec marketing VP Max D'Oreye de Lanantremange, UDcast sales director Patrick Grillo, Verimatrix director of product management Tom Pollard, Alcatel-Lucent strategic marketing director Jerry Power and ICO director of product development Stefan Raab.
Agreeing that mobile TV uptake has not lived up to market pundits' predictions, panelists pointed to the multiple layers of fragmentation bedeviling the market.
"There is fragmentation all over the place," said moderator Placido, "and broadcast standards [fragmentation] is not the only, or most important, of them."
Spectrum is fragmented in addition to the network environment, he said. This makes mobile TV a very different animal from IPTV, which can leverage the uniform, open standard of the Internet and its single ubiquitous interface, the Web browser.
Mobile phone service providers have separate proprietary 3G networks. Free-to-air mobile TV adds yet another network model. Content is also fragmented, ranging from long-tail niche content to mass market short-tail content like sports, news and emergency information.
Fragmentation on the user side further complicates the picture. Handsets have different operating systems, and a multiplicity of combinations of display sizes and capabilities. Disparity in the availability of mobile TV-ready handsets around the world raises yet another hurdle.
"In the U.S., only a few handsets support mobile TV," Placido said, adding that carriers see offering free-to-air mobile TV as cannibalizing their subscription and data business. "There's a disconnect between the available chipsets and handsets. That's very different from China, where you have 40 manufacturers [making mobile TV handsets]."
And then there's the business model conundrum. "One of the key problems broadcast mobile TV has is that its major opportunity is not developed: the ability to deliver targeted and personalized advertising," Placido said.
"Ultimately, the ecosystem has to develop ways of capitalizing on mobile TV — it's not there yet. Japan and Korea have millions of broadcast mobile TV users, but they're not really capitalizing on personalized advertising." Further, TV's classic methods for measuring audiences aren't enough for mobile TV. "Ultimately, the model is going to be something like online click-through — something that measures actual response."
The second part of the panel's analysis focused on four places where satellite offers substantial benefits for mobile TV operators: content distribution, in-vehicle entertainment, transmission to cell phone towers and service for remote customers.
"The role that is a no-brainer for satellite is providing distribution to broadcast towers," Placido said. "That's the way it's being used in Europe. For example, Newtec has signed a deal with a mobile TV operator in Iraq."
When it comes to consumer devices, however, he said, "We don't have crystal clear answers to that like satellite to transmission towers. There are many different submarkets — handsets, portable media players, laptops and netbooks, in-vehicle services."
"Satellite to the vehicle seems to be a good match, similar to satellite radio," he said. "Because of long commutes in the U.S., satellite may have a role to play in extending the coverage to the handset outside urban areas and in in-vehicle distribution."
Another opportunity for satellite lies in offering Sling.com-like services for mobile TV, bringing whatever's showing on your home TV to your handset in the same way Sling brings it to a laptop or netbook.
"It's not the most efficient way to get mobile TV," Placido said, "but it's a great empowering device. I had a discussion with Echostar [owner of Sling Media]. They told me: We want to provide TV in a crossplatform environment so we can deliver to any device."
So what did the panel see on the horizon for mobile TV market in the next year? "Free-to-air mobile TV in the U.S. — ATSC — was welcomed by all the panel as something to jump start demand and grow the pie," Placido said. "They can capitalize on it for [marketing] subscription services."
Placido predicted that mobile TV is likely to follow the path to market acceptance forged by television: first, free local broadcast services, and then premium subscription services like cable TV and pay-per-view. Bundled service offerings are also necessary to expand the mobile TV market, he said.
"People do not want to pay for separate subscription offerings at home and outside home. The mobile premium for TV isn't valued the same way as [it is] for other applications. For example, applications you don't pay for normally — e-mail or texting — you're willing to pay $10 a month to have on your mobile."
Beyond that, Placido expects social media and peer-to-peer networking to spur mobile TV innovation. "The things that are happening around social networking — those things are going to have the most impact."
You can download a copy of NSR's March 2009 mobile TV survey here.
Have comment or question about this article? Post a comment or visit our Forum and start a discussion.
The latest product and technology information
Future US's leading brands bring the most important, up-to-date information right to your inbox
Thank you for signing up to TV Technology. You will receive a verification email shortly.
There was a problem. Please refresh the page and try again.