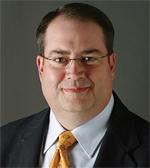 TORONTO
The Kennedy assassination, the beating of Rodney King, and the Boxing Day Tsunami: All were events that were captured by amateur photographers, rather than news teams. That's a good thing, according to Earl Arbuckle, vice president of engineering for Fox Television Stations. When it comes to covering breaking news as it happens, "We can't be everywhere at once."


Craig Harper Today, TV newsrooms depend on amateur videographers to capture unexpected events. Fortunately, the increasing image resolution of cellphone cameras, plus the advent of purse and pocket-sized "Flip Video" camcorders that shoot in HD, means that the quality of amateur video keeps getting better.

Still, important questions remain for TV news organizations looking to maximize the value of this content. First, how can they get viewers to submit video to them first? Second, how does a news department make itself capable of ingesting the multiplicity of consumer video formats now in use? And third, how can consumer vi-deo, which is not either in broadcast quality or recorded using a broadcast format, be easily integrated into a live newscast?

ATTRACTING AMATEUR NEWS VIDEO

Craig Harper, currently vice president of technology with Belo Corp., used to work at WFAA, Belo's flagship station in Dallas. "We're the station that Abraham Zapruder came to Nov. 22, 1963, after he had filmed the assassination of President Kennedy on a Model 414 PD Bell & Howell Zoomatic Director Series camera," Harper said. "Ironically, we were unable to develop his film for broadcast, because we were a black-and-white 16mm shop, and Zapruder had shot the assassination on color 8mm film."

In 1989, WFAA pioneered the pursuit of amateur news video with the creation of the "News 8 Neighborhood Network." "We wanted to take advantage of the growing number of consumers who were buying their own camcorders," Harper said. "So we publicized the network on our newscast, then went out and bought every format of VTR/VCR we could find. We even bought a slow-scan VCR—the kind used by surveillance cameras in those days—so that we could use that footage."


Amateur footage from the 2004 South Asian tsunami. Today, all Belo stations depend on viewers either e-mailing in video, or dropping by the station or one of its trucks to dub it off. Except for rare circumstances where the station wants an exclusive, the company doesn't pay for this content.

"It's all about people's egos," Harper said. "Someone who shoots breaking news footage on their cellphone or camcorder really wants to see it go to air with their name clearly attached to it. So we are more than happy to oblige. We make sure that any amateur news video we use is properly and boldly credited on air. This encourages our other viewers to come to us when they record news happening."

Peter McGowan, Field Operations Manager for WCBS-TV in New York, concurs. "YouTube has changed how people regard their own videos," he said. "Today, they just want to get it out where everyone can see it, rather than try to cash in on what they've shot. So the key is to make sure that you can do everything possible to let them get video to you easily, which we do."

PROVIDE EASY ACCESS FOR SUBMISSION

Today, e-mail is an extremely popular way for viewers to submit news video. In many instances, cellphone users can e-mail digital stills and video directly from their handsets to their favorite TV newsrooms.

Higher resolution video comes from higher-end devices, but getting it is not easy, says Ike Walker; director of Digital Journalism at WCMH-TV in Columbus, Ohio. "The catch is bandwidth," he said. "Until high speed Internet is truly available to the public, there will always be some form of a bottleneck receiving said video directly from the field."

Even in this wireless age, TV stations still have to be prepared for walk-ins. This means they must have a full range of adaptors and connectors available for feeding amateur video into their servers.

The same is true for mobile news crews, according to WCBS' McGowan. "We have people walking up to our trucks all the time at a breaking news scene, saying 'I shot what happened on my cellphone/Flip Video camcorder; would you like it?'

This is why we make sure that we have equipment to connect to SD cards, various makes of cellphones, and RCA cables to link to camcorders always in our trucks. Not only do we get the footage, but we can then send it back to the station by microwave, for near immediate playout."

HAVE A PROCESS IN PLACE

Amateur news video is a fact of broadcast life. "This is why Fox stations are able to ingest amateur video directly into their Avid servers," said Arbuckle. "In those rare cases where the format isn't compatible, we use a scan converter. It lets us convert virtually every video format to 720p, which we work in."


Earl Arbuckle WCMH relies on the "Cell Journalist" platform to manage the ingest of amateur news video. Cell Journalist handles all the backend details of the station's branded submission site at http://pix.nbc4i.com/. But even with this help, "One of the biggest hurdles we deal with is compression standards, or lack thereof," Walker said. "Many times we might receive many types of media but need to spend time converting it into a format that we can support."

To make life easier for news departments, Harris has devised a software-based citizen journalist application solution that can ingest H.264/MPEG-4 AVC consumer video, and upconvert it automatically for use on-air or in HD video stories. "Because a lot of the video that viewers send in is low resolution, our system allows you to format it into a video box, which can be digitally overlaid over the anchor's shoulder, or inside a video news report," said Sam Lee, Harris Broadcast Communications' director of development, news and editing. "This avoids the fuzziness that occurs when a low resolution image is blown up full screen." The new product incorporates Harris NewsForce and Invenio digital asset management technologies, and is compatible with Avid and Final Cut Pro editing systems.

MAKING IT COUNT

Amateur news video is a welcome reality for TV news departments. And the best news is that the quality of this video is likely to improve; both due to upgrades in consumer technology, and growing viewer awareness about what makes good video for TV.

"We frequently get amateur video submitted that is high quality and follows all the rules of news photography; namely wide establishing shots, minimal zooms and pans, and long sequences at a given focal length," said Harper. "Amateur news video has come a long way in 20 years, and it just keeps getting better!"


The latest product and technology information
Future US's leading brands bring the most important, up-to-date information right to your inbox
Thank you for signing up to TV Tech. You will receive a verification email shortly.
There was a problem. Please refresh the page and try again.