Coronavirus: We Talk With NAB's Sam Matheny
TVT's sister pub Radio World asks what impact the pandemic is having on station operation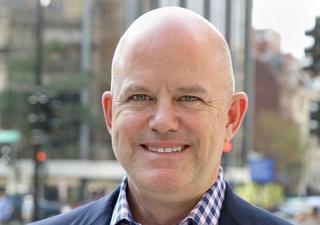 (Image credit: NAB)
Sam Matheny is chief technology officer and executive vice president of the National Association of Broadcasters.
Radio World: What impact is the coronavirus national emergency having on station operations?
Sam Matheny: Radio and TV stations are implementing special policies to address coronavirus. These vary per station or group, but include remote work orders and extra cleaning.
We understand a small number of stations are having issues accessing their main studio due to the virus and quarantine areas. In these cases, we are working with FEMA and state or local emergency management authorities to aid them in getting the access they need. In some instances secondary studios are being considered or have been activated.
RW: Are there specific impacts in technical infrastructure and programming operations we should know about?
Matheny: Given broadcasters' critical role in keeping the public informed, staying on the air is their top priority.
Some broadcasters have been forced to move to alternate studio sites as employees in main studio locations have tested positive for COVID-19. They are able to make use of broadcast auxiliary spectrum for a limited time, and many stations have equipment available to ensure continuity of operations from alternate studio sites, as well as to report accurate and timely information from state and local officials. Many radio stations have existing disaster plans that they routinely review and drill. Such plans are important resources and can help inform broadcasters' response to the operational challenges posed by COVID-19.
Additionally, DHS just today [Monday] issued NCC Watch Access and Fuel letters to support any recovery/restoration activity that may be impacted due to COVID-19 nationwide.
RW: What impact is the emergency having on radio engineers and technical staff, professionally or personally?
Matheny: Clearly everyone is impacted by the novel coronavirus and radio engineers are not exempt. There is a heightened sense of preparedness and a great deal of planning taking place.
This morning, we received the following information from an NAB Radio Technology Committee member: "All air travel cancelled. Work from home infrastructure being implemented. Work spaces being separated. Building outside air being maximized which will elevate energy consumption. Remote audio and video recording/reporting apps being added to increased number of smart phones. Stocking food, water and sterilization wipes at station. Contacting local hazmat mitigation companies for 24/7 numbers. Holding market-wide conference calls to determine back-up studio links."
PILOT, an NAB innovation initiative, has been impacted too. We had to cancel an FM-band HD Radio field test that was scheduled to start today, March 16. This field test, months in the making, involves Xperi and radio engineers from a number of NAB-member groups.
RW: Engineers are often asked to be the ones who step in when other staffers have to step out. Are there any best practices that NAB hopes that engineers and their employers will adopt?
Matheny: Radio and television engineers are often the unsung heroes during more traditional emergencies such as hurricanes, tornadoes or wildfires. They play a vital role in keeping stations on the air and operational and we expect they will play that role with the current situation.
RW: What else should we know?
Matheny: We at NAB have created Coronavirus Response Toolkit for all stations to use. It includes operational resources that stations can download and integrate into their planning. It also includes PSA's that can be used to educate audiences about the virus and response.
Also, as Brock Long, former FEMA administrator, says in this recent Op-ed, radio has a special place in emergency communications and keeping people informed. This is a job that stations—and station engineers—take very seriously. The spread of this virus presents unique challenges, but we are confident radio stations will continue to play a vital role in informing and educating the public, while also keeping them entertained and connected in a time of social distancing. And all of this is made possible by the hard-working engineers that will keep the stations operational.
Get the TV Tech Newsletter
The professional video industry's #1 source for news, trends and product and tech information. Sign up below.