TV Anhanguera upgrades Goiás stations in Brazil to digital infrastructure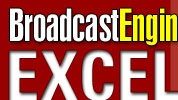 Category
New studio technology – network
Submitted by
Harris Design Team

TV Anhanguera:
Leonel da Luz, dir. of tech.;
Manoel Caetano, former proj. mgr.
Harris:
Nahuel Villegas, VP, CALA;
Felipe Luna, general mgr., Brazil;
David Duarte, sales mgr., Brazil;
Javier Aguerrevere, service mgr., Latin America;
Mick Schuller, proj. mgr./field eng.
LineUp Engenharia Electronica:
Nilson Fujisawa, pres. dir.;
Reyne Terada, proj. mgr.
Technology at work
3Com Ethernet switches
ADC patch panels
Clear-Com Eclipse intercom
Harris
6800+ processing
ADC automation
Atlas ISDB-Tb TX
CCS Navigator control/monitoring
CENTRIO multiviewer
IconMaster MC
NEO XHD-3903 converter
NetVX networking
NEXIO video servers
Platinum routers Panacea routers
Videotek T&M
Stratex radios
Kroma Telecom LCD monitors


TV Anhanguera upgrades Goiás stations in Brazil to digital infrastructure
TV Anhanguera, one of the largest communications companies in Brazil, recently upgraded its entire station group in the state of Goiás with a digital infrastructure and officially launched its central HD broadcast operation in the city of Goiânia.
TV Anhanguera's station in Goiânia ingests state programming and distributes it to seven other stations across Goiás for rebroadcast. As part of its digital upgrade, TV Anhanguera wanted to implement a system that would enable "remotecast" operation. In remotecasting, while all stations are controlled from a central hub, content is stored in each remote location — with a mirror of the content stored at the central station. If a server in one of the remote locations fails, the network can simply switch to centralcasting operation.
To support this operation, TV Anhanguera implemented a digital intercommunications center linking Goiânia with the other stations (some located more than 300km from the head office) via IP, with SNMP-based centralized monitoring. Because interoperability was a key concern, TV Anhanguera decided to install an end-to-end HD broadcast solution from Harris.
The core of the system is the Harris NEXIO video server, which features SAN redundancy via RAIDsoft technology and built-in FTP server application, enabling multiple transfers of video files among TV Anhanguera's various sites across Goiás. The NEXIO platform's ability to handle both HD and SD formats allowed the broadcaster to achieve a multiformat environment of its own design. And with automatic up/down/crossconversion embedded in the server, TV Anhanguera can achieve much faster record-to-play time.
The system moves media and data between Goiânia and each of the seven remote sites via Harris ADC automation. Using the ADC TCP/IP Air Client application, the main site can control local programming in Goiânia as well as in each of the stations throughout Goiás. The programming department feeds the daily playlist through this same client; after proper translations — performed automatically — all of the playlists are available in all local schedules. The ADC Global Media Transfer software module detects the absence of media required for an on-air device and automatically searches for the missing media using a configured search path.
Making this forward-looking transition to HD and remotecasting enabled TV Anhanguera to immediately increase flexibility in daily operations, programming and disaster recovery, lower operational costs and improve the resilience of the entire networked system, while also positioning the company to quickly leverage any opportunity that might arise in the future.
The latest product and technology information
Future US's leading brands bring the most important, up-to-date information right to your inbox