KMBC-TV, KCWE-TV find new digs in Kansas City for SD, HD simulcasting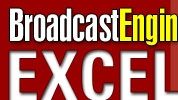 Category
New studio technology
— HD
Submitted by Utah Scientific Design Team Gates Service Group
FX Group
Rees Associates
BBC Construction Management
KMBC/KCWE: Martin Faubell, VP of eng., Hearst-Argyle Television; Wayne Godsey, president and general mgr., KMBC-TV; Jerry Agresti, dir. of eng.; Edward King, chief eng.; Hank Palmer, IT mgr.; Jeff Maloney, eng. supervisor Technology at work Avid NewsCutter with Adrenaline and Isis
Harris/Leitch
NX-4000 and -3600 series video servers
Terminal equipment
ADC automation
Masstech MassMedia Box
Sony
XDCAM cameras
MVS-8000G switcher
HDC1400L HD cameras
Utah Scientific
UTAH-400 and UTAH- 200 routing switchers
SC-4 control system
MCP-400 MC panels
SD-2020 MC processors?
Wheatstone D-10 digital audio console

KMBC-TV, KCWE-TV find new digs in Kansas City for SD, HD simulcasting
In 2002, Hearst-Argyle's KMBC-TV and KCWE-TV in Kansas City, MO, began construction of a new 51,000sq-ft facility, which went on the air in the summer of 2007. Broadcast Building Company handled construction management, and Beck Associates performed the systems integration.
The new facility allows the stations to broadcast two TV and two Web channels while simulcasting all programming in SD and HD. The two stations broadcast three-and-a-half hours of KMBC's locally produced HD news each day, as well as quickcasts for the Web site. KMBC was one of the first stations to broadcast its news in HD in the No. 31 U.S. TV market.
Only about 15 percent of the old equipment moved to the new space. A good portion of the stations' syndicated programming content is uplinked from Hearst's Orlando, FL, operation. At the new facility, the content is transcoded by a Masstech MassMedia Box and then pushed to Harris video servers; it's then played back to air by a Harris automation system. Currently, locally produced content such as news is acquired on XDCAM and played back to tape for playback to air. The transition to file-based, server operation is a work in process.
The infrastructure is built around Utah Scientific UTAH-400 and UTAH-200 routing switchers. Playout of the channels is managed by two Utah Scientific SD-2020 master control processors. The company developed a master control panel to maximize operator flexibility in the event of a breaking news story. The MC-400 panel makes it easy for a user to bypass automation control when necessary. Its optimized flexibility makes it useful as a low-cost emergency backup for the production switcher.
All signals within the facility are routed through the UTAH-400, including playout of programming via the SD-2020s, which provide a full range of mixing and keying functionality, and drive all the switching and routing functions within the station's master control room. IP connectivity throughout the facility is certified 1Gb/s and is carried over Cat 6e cable. The 10Gb/s backbone connecting the routers is carried over fiber.
For transmission, the stations use Harmonic MV500 and MV100 encoders for both HD and SD channels. Most of the broadcast is in SD, so the stations use an SD master control switcher, which enables cascade routing of the HD channels. Once the video is encoded, it is routed to ProStream multiplexers via IP connection. The system generates a combined ASI stream that is sent over an MRC digital microwave and demultiplexed at the transmitter site. The stream is simultaneously sent via fiber to the transmitter as a backup STL.
The latest product and technology information
Future US's leading brands bring the most important, up-to-date information right to your inbox
Thank you for signing up to TV Technology. You will receive a verification email shortly.
There was a problem. Please refresh the page and try again.