An elaborate network supports live simultaneous feeds from the XV Pan American Games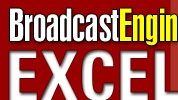 Category
New studio technology
— network
Submitted by Network Electronics Design Team Network Electronics: Cameron Francis, CEO, United States; Bob McIntier, technical specialist; Daniel Diniz, regional mgr., Latin America Technology at work Network Electronics
HD EO/OE converter
SDI time division mux/ dmux
Analog audio de- embedder
DAC-SDI composite/ component video D/A converter
GYDA multiframe system controller
MOT-BOX mobile transport housing
N-BOX rugged housing
DWDM optical multiplexing

An elaborate network supports live simultaneous feeds from the XV Pan American Games
Following five years of preparation, Rio de Janeiro, Brazil, hosted its biggest sporting event in July 2007. The XV Pan American Games kicked off in the city's new Maracana Stadium. A continental version of the global Olympic Games, the competition has been held every four years since 1951. Athletes compete in 34 sports spanning 16 days. In all, 5648 contestants from 42 American nations competed in front of a potential 1 billion global viewers, with live coverage originating from 16 different locations. An elaborate network was designed to support live simultaneous feeds from 10 geographically dispersed events. Some events required multiple feeds.
Network Electronics began working with its Brazilian distributor, Libor, in August 2006 to design and supply a system based on the company's Flashlink fiber-optic transport platform to accommodate situations requiring a mix of HD and SD gear and long-haul transmission.
The International Broadcast Center (IBC) provided a signal for major broadcasters around the world. Observation of the entire system in the IBC was accomplished via Network Electronics' GYDA. The monitoring and control device furnished signal diagnostics and module configuration through a user-friendly Web interface as well as via SNMP control, enabling signal transport products to be controlled, configured and monitored remotely. This was a major achievement for such a diverse configuration. Feeds were received and checked in master control, enabling problems to be anticipated.
Dark fiber was used for HD, while the SD long-haul transmissions were achieved with Network Electronics' DWDM optical multiplexing solution, which supported four simultaneous feeds on the same fiber. In the case of the dark fiber, changeovers and redundancy were provided. Each feed was transmitted in parallel on two different fibers on different routes to the changeover on the receiver side.
Five of the 16 event sites were within the convention center. The remaining 11 were scattered around the city. Tough conditions, including elevated temperatures and a rugged outdoor environment, were commonplace. Network's MOT-BOX frame proved up to the challenge. The rugged, mobile transport enclosure houses all Flashlink optical transport, signal processing and distribution cards including WDM/CWDM. For some of the locations, the MOT-BOX frames were integrated into the fiber network. Because of a lot of attenuation, +5dBm lasers were used.
Network Electronics also supplied additional Flashlink optical transport gear that connected several of the venues and broadcasters. The GYDA multiframe system controller drove all the equipment.
The latest product and technology information
Future US's leading brands bring the most important, up-to-date information right to your inbox