Welcome to the Hybrid Broadcasting Era
Hybrid workflows will continue to be the dominating modus operandi in the media and broadcasting industries for the foreseeable future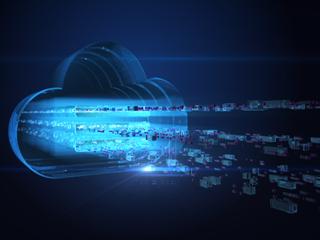 (Image credit: Getty)
Cloud and IP technology are revolutionizing industries unlocking unprecedented levels of agility and innovation. Once locked into 'traditional' on-premise and capital-heavy working methods, the media industry is enjoying newly-found flexibility and scalability.
However, like with most things, the media industry has no one-size-fits-all approach. Every media organization defines and follows its path to transformation and innovation. In the case of cloud and IP transformation, this often means deploying innovative workflows that complement existing infrastructure. Given that innovation can work alongside instead of against existing investments, the current paradigm for broadcasting is hybrid.
In this hybrid broadcasting world, media organizations can harness the best of both worlds in the way that makes the most sense for them. However, to be successful, delivering compelling live viewing experiences is critical while navigating the latency, synchronization, and security challenges in hybrid models.
Going Hybrid for Success
A hybrid broadcasting environment enables media companies to benefit from their existing CAPEX investments for their core traffic needs, including 24/7 contribution and distribution for linear TV. But what happens when additional networking capacity for occasional use is required, like popular live events?
This is where the cloud demonstrates its potential to deliver the additional capacity that brings the flexibility and scalability media organizations require to spin network resources up or down depending on actual needs rather than investing in infrastructure that is only used occasionally.
Cloud workflows also allow broadcasters to replace satellite-driven content contribution and distribution. Sourcing additional capacity from the cloud will enable media companies to overcome the limited C Band satellite bandwidth available to the media industry.
What's best is that industry players can also benefit from a flexible and transparent cloud pricing structure, knowing exactly what and when they will be charged for. For the 24/7 services, it is nearly always worth investing in own data center resources while still leveraging the same agile virtualized workflows and cost-effective IP infrastructure.
For this traffic mix to succeed and work seamlessly, industry players need the right media platform to enable a hybrid architecture that supports all types of traffic mixes — including core and occasional use workflows, legacy SDI and new ST 2110 formats, as well as managed and unmanaged IP networks.
The media platform must be open, flexible, and standards-based to support all on-premise data centers and cloud providers. In addition, the platform needs to be compatible with the full range of protocols available in the market, including RTMP, SRT, RIST, and Zixi, and support protocol conversion as necessary.
Beyond the Latency and Time Synchronization Challenges
When it comes to live cloud production, latency, and time synchronization are critical parameters to deliver high-quality video delivery and seamless viewing experiences. To put this in context, remote production has the most stringent latency requirements, with the maximum latency being typically 100-150 milliseconds. For other live production workflows, the contribution latency needs to be below 1 second end-to-end, including encoding and decoding.
The media traffic is sensitive to jitter and requires the content to be sent and received with the same clock (pace). In addition, synchronization is critical for high-tier live events (i.e., Tier 1 and 2) with multi-camera productions to ensure frame alignment and compensate for any network delays. The source and destination nodes should use the same clock to achieve this.
However, in IP environments, transferring time can be challenging. This is why it is important to ensure clocks are configured correctly on both sides to avoid frame misalignment and overall poor quality.
Meeting the Security, IP Domain Management, and Flow Control Challenges Head-on
When moving to the cloud, media traffic switches between local and public IP networks and different IP address domains. Therefore, it's essential that media platforms can handle translations at edge points, such as when moving between the venue, cloud, and studio IP address domains.
All data, audio, and video will enter the domains over the same network links and ports. As a result, it's important to 'filter' the IP media traffic and streams that can go in and out of each network domain, as even 'secure' IP media traffic can cause serious issues. If the content isn't configured correctly, it can flood the network and cause packet loss, jitter, and delay.
So far, securing cloud workflows and IP media networks has relied on the combination of general-purpose, media-unaware firewalls and Network Address Translation (NAT) capabilities to a certain degree. However, these solutions are falling short as they don't deliver the capabilities and performance required to handle the number of streams and data in large IP media networks.
An IP Media Trust Boundary supporting ST 2022 and ST 2110 workflows brings unparalleled security, speed, low latency, and efficiency. The IP Media Trust Boundary automates traffic filtering of incoming and outgoing IP addresses and ports per stream and core application.
Through user-selectable metrics, media companies can control which data and streams to be allowed or blocked. This includes transferring content in mixed IP environments and between trusted and untrusted IP domains. The IP Media Trust Boundary not only brings unprecedented levels of security but also delivers flexibility and scalability.
The NAT functionality allows for the removal and reapplication of the entire IP layer, creating a tamper-proof seal while enabling the complete reuse of IP addresses and dramatically simplifying the move between multicast and unicast networks and IP media devices.
Getting Future-Proofed in the Hybrid Era
The cloud opens the door to flexibility and innovation, but media companies must transition to these innovative workflows at their own pace to ensure they make the most of it.
Hybrid workflows will continue to be the dominating modus operandi in the media and broadcasting industries for the foreseeable future. With the right technology partner, media organizations can leverage innovation to benefit from new and existing workflows.
Overcoming the challenges of latency, time synchronization, and media-related flow control and security is key to success in this hybrid broadcasting environment. This is where an open and flexible cloud media platform can drive a competitive advantage delivering the critical capabilities media companies need to get ahead of the curve while staying true to their business and operational needs.
Get the TV Tech Newsletter
The professional video industry's #1 source for news, trends and product and tech information. Sign up below.
Per Lindgren is CTO and Co-founder of Net Insight