Mastering the NextGen TV Post Transition
How to generate and maintain revenue in an ATSC 3.0 environment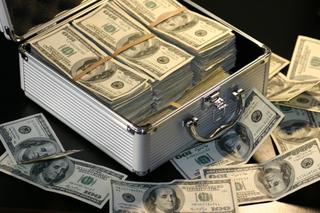 (Image credit: Pixabay)
ATSC 3.0 deployments are booming in the U.S. and evolving past the trial phase onto the monetization stage. While the benefits of NextGen TV have been explored extensively, the broadcast community needs a better understanding of ATSC 3.0 business continuity and post-transition strategies.
To successfully support new business models such as datacasting services and targeted advertising after migrating to ATSC 3.0, it is important to implement redundancy mechanisms, deliver both ATSC 1.0 and ATSC 3.0 services, and deploy an overarching orchestration system integrated with the billing environment.
Why Reliability is Critical Post-Transition
According to Pearl TV, the broadcaster group promoting the NextGen TV standard, 75 % of U.S households will have access to ATSC 3.0 by the end of 2023. One of the primary reasons why U.S. broadcasters have deployed NextGen TV is to deliver superior audio and video to viewers, while also enabling better TV reception.
With many stations now in the post-transition phase of ATSC 3.0, it's time for broadcasters to start tapping into the new business models enabled by NextGen TV. Leveraging a combination of over-the-air and broadband delivery systems, broadcasters can offer interactive content, innovative service guides, targeted advertising, datacasting services, and more. However, the successful delivery of these advanced TV offerings hinges on quality of service and reliability.
Executing Redundancy Strategies in the 3.0 Environment
Deploying an automatic switch-over system is a simple way that broadcasters can minimize service outages, reduce ad revenue losses, and keep broadcasts running smoothly. Moreover, implementing a dual broadcast chain with all of the necessary ATSC 3.0 delivery components, including encoders, monitoring systems, broadcast gateways, transmission paths, and more, will guarantee uptime.
In addition, monitoring NextGen TV streams in real time is vital to assuring a high quality of service. With a state-of-the-art monitoring solution, broadcasters can analyze multiple delivery points to assure a high quality of service for NextGen TV, while increasing operational efficiencies.
Real-time monitoring systems allow broadcasters to keep an eye on ATSC 3.0 streams and create rules-based notifications to pinpoint and rapidly troubleshoot NextGen TV service quality issues for optimal viewing experiences. It's important to choose a monitoring solution that supports both ATSC 1.0 and ATSC 3.0, as broadcasters will be delivering both services for the foreseeable future.
It is also recommended that broadcasters adopt an orchestration system to oversee the entire ATSC 3.0 broadcast chain. The purpose of the orchestration system is to simplify network operations and management through orchestration, automation, and analytics. An orchestrator also accelerates the process of configuring and monitoring different systems in the broadcast chain through a single interface.
For example, if an ATSC 3.0 monitoring system detects an issue with the NextGen TV broadcast, it will notify the orchestration system. The orchestration system will then decide whether to switch over from the primary ATSC 3.0 to the backup. Orchestrators essentially automate the entire broadcast environment and minimize human interference in the event of a failure to reduce downtime and lost revenue.
Broadcasters have multiple redundancy deployment options. A backup broadcast system can run on-premises or in the cloud as a SaaS. Both deployment possibilities provide distinct advantages. With an on-site redundancy system, broadcasters gain additional control, while cloud implementations are faster to set up.
Real-World Success
ARK Multicasting is a prime example of a nationwide data delivery provider that has seen monetary success leveraging ATSC 3.0. The company has approximately 300 low-power television (LPTV) licenses throughout the United States, putting it in the ideal position to offer datacasting services to millions of households.
ARK Multicasting's LPTV stations offer advanced datacasting services, supporting categories such as remote learning, connected car and autonomous vehicles, cloud services and consumer edge data centers, streaming OTT providers, internet service providers, the gaming industry, and more. ARK Multicasting has been able to reliably deliver datacasting services thanks to its fully redundant system that includes a NextGen TV broadcast chain, ATSC 3.0 monitor, and orchestrator.
To reap the most revenues in a post-ATSC 3.0 deployment environment, broadcasters must have a redundancy plan in place, including automatic switch-over systems, dual broadcast chains, an orchestrator, and state-of-the-art monitoring. By delivering reliable ATSC 3.0 services, stations can ensure an outstanding quality of service for NextGen TV and maximize monetization.
A leader in ATSC 3.0 solutions, education, standardization, and implementation, Triveni Digital is leading the charge for delivering revenue-generating, advanced ATSC 3.0 services. The company's end-to-end ATSC 3.0 offering is fully redundant and integrated with one of the world's leading orchestration systems, empowering today's broadcasters as they operationalize NextGen TV.
Get the TV Tech Newsletter
The professional video industry's #1 source for news, trends and product and tech information. Sign up below.