Tribune challenges media ownership rules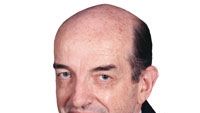 Within days of getting temporary FCC waivers to complete a controversial sale, Tribune Company last week sued the FCC in an effort to get a court to completely eliminate the newspaper-broadcast station cross-ownership ban. In his dissent, FCC commissioner Michael Copps called it "clever legal maneuvering."
Due to careful crafting of the FCC decision, the Tribune's lawsuit will not affect the FCC temporary waivers, but allows a court challenge of media ownership rules established by the commission. A Tribune objective is to have the FCC lose all of its media ownership authority.
In order to complete its pending sale to Sam Zell, Tribune had asked the FCC for waivers before the end of the year in five markets. The FCC's Republican majority denied permanent waivers, instead approving either two-year waivers or waivers that end six months after the end of any litigation over current or future ownership rules.
In essence, the decision was an invitation for Tribune to go to court. In his dissent, Copps explained the legal strategy:
"If the majority simply granted a two-year waiver to Tribune — which would have been the straightforward thing to do —T ribune would have been unable to go to court because a party cannot file an appeal if their waiver request is granted. So what does this Order do? It denies the waiver request but offers an automatic (and unprecedented) waiver extension as soon as Tribune runs to the courthouse door, lasting for two years or until the litigation concludes — whichever is longer. Presto! Tribune gets at least a two-year waiver plus the ability to go to court immediately and see if they can get the entire rule thrown out."
Most important, Copps noted, is that Tribune is not required to seek a hearing before the very court, which expressly retained jurisdiction when it remanded the general newspaper-broadcast cross-ownership ban. Instead, Tribune can run the Third Circuit and petition for review before what it may hope is a more sympathetic court.
Copps accused FCC chairman Kevin Martin as being an "accomplice" with Tribune to try to get the media ownership ban overturned by a court. Martin had no response.