Lighting Choices at NAB Show Come Down to Three Letters: L-E-D
Vendors will be offering a lot more quality at lower cost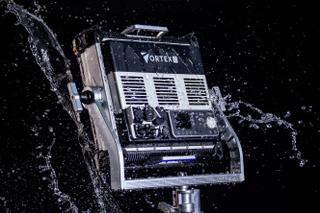 (Image credit: Creamsource)
For those of you attending the 2023 NAB Show in Las Vegas, April 15-19, any boasting about bigger, brighter, and better-than-ever lights is more than just hyperbole. In a pattern similar to the early days of computing, LEDs have made major strides in efficiency and color quality. They really are better than ever.
Manufacturers may have been sidelined during the pandemic, but many have used that time to refine and expand their product lines. In addition to those efforts, you find there's been major improvement in the LED components themselves. Here's some of what you can expect to see.
Saving Money
With few exceptions, manufacturers have discontinued their "traditional lamp" fixtures. What you see on display will be almost exclusively LED. The rare exceptions to this rule will be the big HMIs or special-purpose fixtures that require a quality that LEDs can't provide. So unless it's an 18K spot or something with exotic optics, it's all LED.
New laws to get mercury out of the environment have put fluorescent lamps on the "nearly extinct" list. The big lamp manufacturers have already finished making the last of them, and whatever remains in the warehouse will be the last of it. As a result, there may be high demand this year for LED soft-lights to replace obsolete fluorescent equipment. With supply-chain problems finally clearing up, product availability should be better than the past few years.
Progress in the development of LEDs has followed a path similar to Moore's law for microelectronics. Haitz's Law predicts LED efficiency increases and cost reductions that we're seeing reflected in the latest light fixtures. If you do a lumens-per-dollar calculation, you'll find you're getting a lot more quality light for your buck than ever. That's at least partly due to the efficacy improvement of the LED chips themselves. This helps explain why newer models can honestly boast about better output.
'Tunable White'
Real-world lighting requirements don't come in just one color-temperature (CT). Bi-color fixtures address this demand with variable white adjustment. Models that include +/- green adjustment will make it easier to use together with other fixtures that may not be spot-on.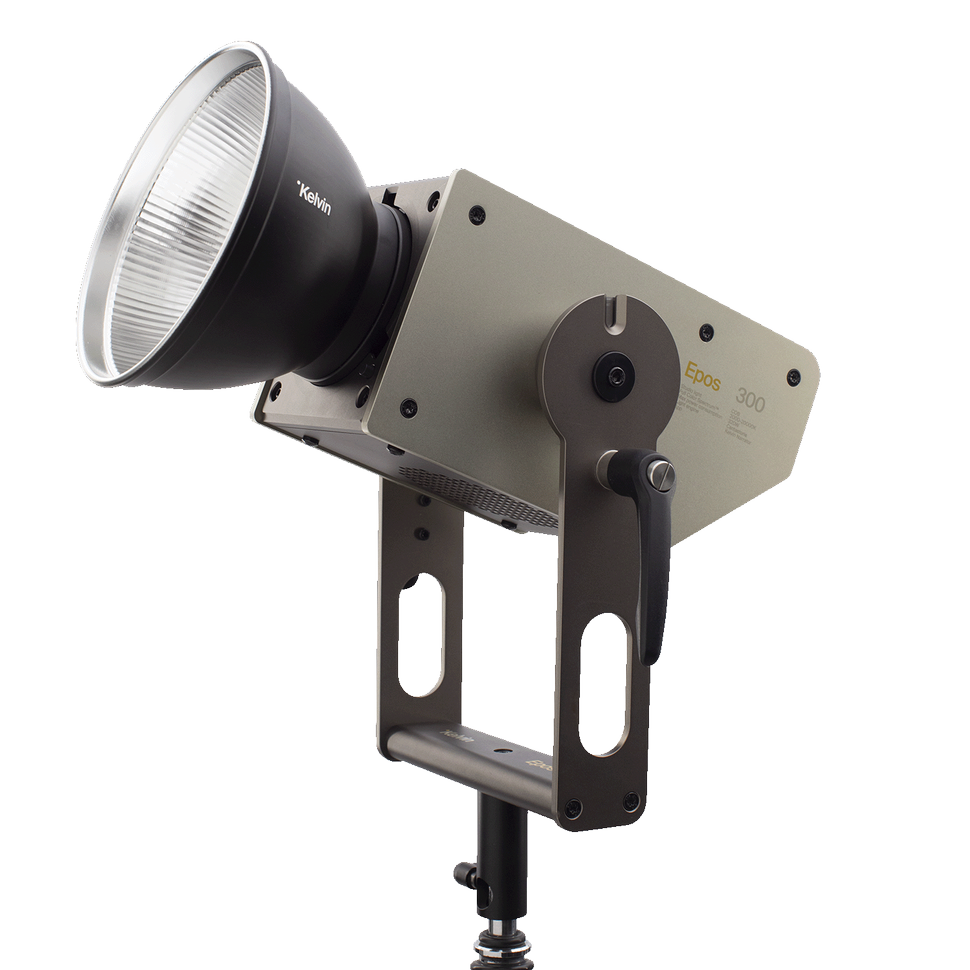 These "tunable white" fixtures are ideal for field use where color-temperature versatility is needed. Studio spaces may even discover they prefer how skin tones look when lit with a bit lower color temperature than the de facto standard of 5600K "daylight."
Expect to see many companies offering slightly different versions of a Mono-Light. This format is almost primal in its bare-bones layout. It consists of a COB (Chip On Board) LED, fan-cooled radiator, power supply (often separate), and a control interface to make it all work.
These lights put out a lot of raw light, but are typically used with a variety of light modifiers (reflector, diffuser, Fresnel lens, etc.)—typically fitting a common Bowens mount. For better and worse, this category is the Swiss Army Knife of lights. With the right attachments, mono-lights are a useful tool for smaller scale field production out of a trunk.
Like the unofficial motto of the US Post Office ("Neither snow, nor rain, nor heat…"), look for more IP65 lights that will deliver under every condition. These more robust field lights are designed to handle the worst of the elements. "Run & Gun" crews will appreciate having these IP-rated fixtures when the weather takes a turn for the worse.
Cable snake nests are the unavoidable bane of location setups. Look for help with more fixtures featuring fully integrated wireless control. Some are brand specific and proprietary, but other systems are intended to work with any DMX device. Among wireless systems that have proven interoperability, watch for fixtures that have incorporated LumenRadio CRMX and Multiverse wireless DMX/RDM enabled systems.
War of the LED Emitters
With the high sensitivity of today's cameras, color quality—rather than just brightness—has moved to center stage. Without taking too deep a dive into the science behind LED color, creating a light with a broad color spectrum enables more accurate color reproduction. Different manufacturers have taken different approaches, each with their own unique "secret sauce" mixture of LEDs and phosphors.
The engineering goal behind these varied approaches is to provide as natural a visible spectrum as possible, while still providing an energy-efficient light. Some companies use phosphor-converted colors to smooth out the spikiness of single-frequency emitters, while others use 6 or more separate colors to stake out their broad color gamut.
Quantifying the color accuracy of lights is evolving. While everyone is familiar with CRI (Color Rendering Index), it has limitations. Companies are now posting the more specific TLCI (Total Lighting Consistency Index) numbers, and even the TM-30 scores. By these measures, the closer the score numbers are to 100, the closer they are to perfection.
Novel Designs
As virtual production continues to prove its value in the industry, look for more lighting manufacturers to develop image-based lighting solutions. For those who need it, these fixtures can integrate with real-time image content to create plausible lighting that seems to arise from the virtual environment itself.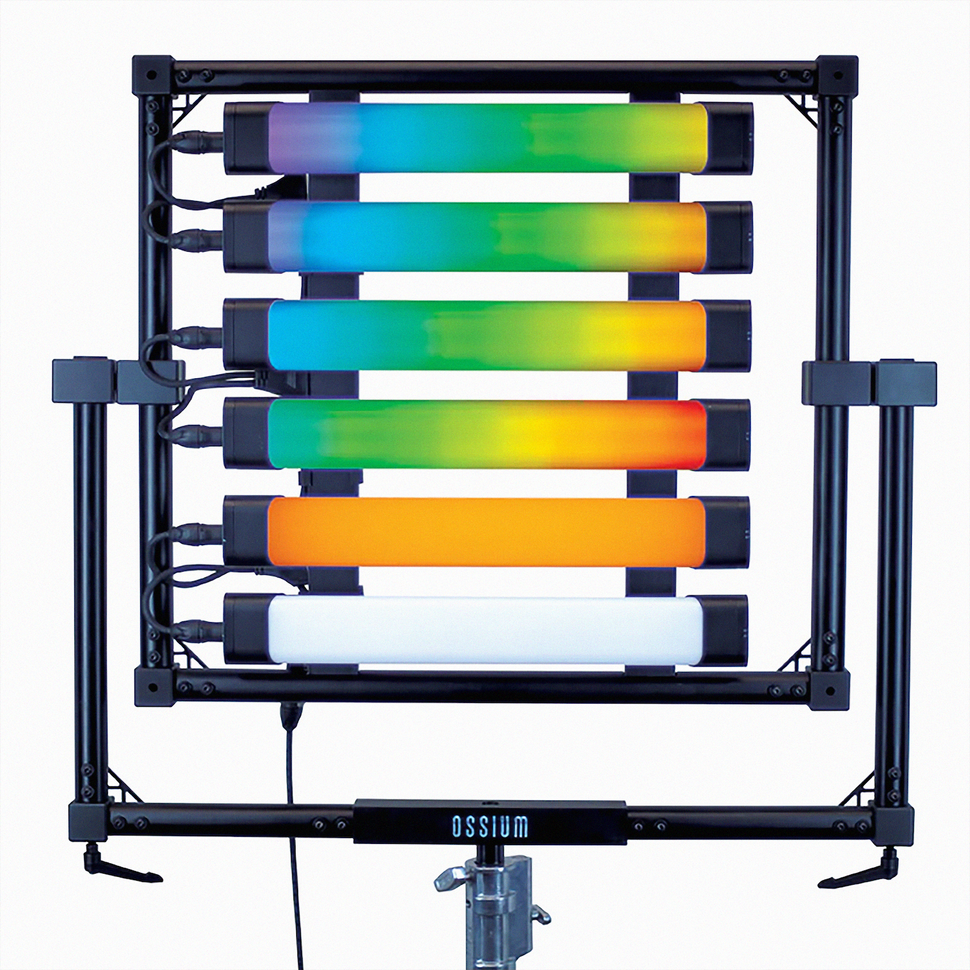 Part of the fun of the NAB Show is getting to see the latest lighting fixtures. I've seen several new fixture designs that deserve recognition for their ingenuity. One novel light fixture has a liquid-cooled stalk of LEDs surrounded by a stepped reflector. Beam width is controlled by which rows of chips are reflected in selected portions of the reflector. It's innovative and a great conversation starter.
Time will tell the utility of such novel designs. Some will remain curiosities of limited application, while another may turn out to be the new "workhorse" of the industry.
Our industry is filled with some of the most creative people on earth, and this year's NAB Show is your chance to meet them and see their latest creations for yourself. Enjoy the adventure!
To register for the show, visit nabshow.com/2023.
Bruce Aleksander invites comments and topic suggestions from those interested in lighting at TVLightingguy@hotmail.com.
The latest product and technology information
Future US's leading brands bring the most important, up-to-date information right to your inbox
Bruce Aleksander is a lighting designer accomplished in multi-camera Television Production with distinguished awards in Lighting Design and videography. Adept and well-organized to deliver a multi-disciplined approach, yielding creative solutions to difficult problems.