The Systems Group, Tribune leverage technologies, technical experience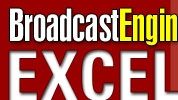 Category
Newsroom technology
Submitted by The Systems Group Design Team Tribune: Chris Hutchins, mgr. ed. tech., Tribune Broadcasting; Artie Johnson, dir. broadcast services, WNOL/WGNO; Rich Kittilstved, dir. eng., WXIN/WTTV; Steve Zanolini, dir. oper. and eng., WNOL/WGNO
TSG: Christian Dam, sr. sys. eng.; Matt Marino, integration supervisor; Paul Rogalinski, sr. proj. mgr. Technology at work WXIN:
Evertz MVP and 7700
Harris ADC-100
Marconi 200BX ATM
NVISION NV5128 switcher
Thomson Grass Valley
K2 servers
Trinix/Encore router
VertigoXMedia graphics
WGNO/WNOL:
AP ENPS
Avid
Unity storage
Deko1000 graphics
Canopus transcoding
Eastboard consoles
Evertz MVP, VistaLink
MRC
Twinstream STL
DAR-12 ENG
RTS/Telex ADAM
Thomson Grass Valley
DNP system SDC-3110N cameras

The Systems Group, Tribune leverage technologies, technical experience
After the devastation to New Orleans by Hurricane Katrina, local broadcasters scrambled to get their facilities back online. Tribune Broadcasting responded by moving master control functions to sister station WXIN-TV in Indiana, and trunking the air feed to the New Orleans transmitter sites via ATM. Meanwhile, WGNO/WNOL found itself moving its news operation three times to stay on the air. Then, it was time to rebuild.
The Systems Group (TSG) worked with the Tribune Indiana and New Orleans engineering teams to integrate a master control facility in Indiana's Regional Operations Center (ROC), and to plan, design and build the New Orleans news operation with architect Janson Design Group. TSG built the ROC in 2006, and space and interconnect for a second master control room was planned. Build-out of the WGNO/WNOL master control room included integration with existing ROC core systems including a Thomson Grass Valley XP-based Media Area Network, NVISION MC switcher, Evertz MVP multiviewer, VertigoXMedia branding and Masstech distributed ingest/prep automated storage for station group-wide syndicated and commercial media distribution. Within three months, the new MCR replaced temporary facilities in Indiana, and attention was focused on the local news operation.
The facility includes a large open newsroom, studio with attached weather center, control room, 12 post suites and a newscenter where all transmission operations are monitored and controlled. The core of the facility is centered around a Thomson Grass Valley digital news production system with six news edit suites equipped with Aurora Edit SD workstations, eight record channels of an ingest station-controlled K2 server and 16 channels of bidirectional production server sources, news production and on-set monitoring.
The newsroom includes an assignment desk with an attached EJ ingest station, ENPS on all desktops and extensive CATV and A/V-over-IP. The newscenter allows for centralized control of and feeds from a dozen ENG sites and remote cameras for local news, traffic and POV acquisition using Troll control, as well as SNG, Pathfire and off-air media management. Playout from the DNP, as well as camera robotics, video switching, audio mixing and on-air graphics, are all controlled via Ignite control automation with ENPS rundown interface. Live newscasts and local advertising spots can be fed linearly. Snipe graphics/animations and other media files can be sent via IP over ATM, WAN and satellite to the ROC and other Tribune stations. Media loading and control of on-air branding engines at WXIN are accessible for snipes and local commercial insertion from the WGNO/WNOL newsroom.
The latest product and technology information
Future US's leading brands bring the most important, up-to-date information right to your inbox
Thank you for signing up to TV Technology. You will receive a verification email shortly.
There was a problem. Please refresh the page and try again.