Live Production: One Cloud Does Not Fit All
Cloud technologies are taking on more responsibilities to cater to both viewer and employee demands, helping to alleviate pain points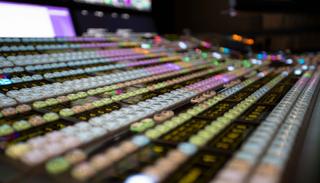 (Image credit: MTVG)
The live production industry constantly tests the boundaries of what is possible during a broadcast. The viewer experience and consumer demand act as a catalysts for new ideas and solutions. As more technology than ever goes into a live broadcast, the rate at which it is evolving is faster than ever.
Broadcasters and streamers are experimenting with new technologies often. Live shows are growing, with increasing production requirements, cameras, and formats like 1080P and HDR. In contrast, a shift to streaming apps and tighter budgets is encouraging technologists to simultaneously look for savings—sparking the discussion on where, how, and when to look to the cloud.
However, moving to the cloud can mean many different things; it's a complicated, "no one-size-fits-all" solution. Public clouds, private clouds, hybrid clouds, fog computing and edge computing all play a role, so the most popular cloud variation has yet to be determined.
Public clouds are easily accessible, but come with a premium hourly price, are less secure, and can only currently serve lower-tier productions. Edge computing and fog computing solutions show some promise, but aren't yet at the stage where they can be relied upon beyond small and mid-size events.
Hybrid cloud is the combination that many are turning to in live production. The flexibility of both private cloud and on-prem mobile units and resources, like cameras, makes it the most capable solution. This cloud variant gives companies unrivaled access to centralized computing power and purpose-built hardware on-site. The hybrid cloud also provides the lowest latency and highest reliability with the most control for large-scale broadcasts.
Why Hybrid Cloud Wins
Hybrid cloud provides the perk of not having to choose one solution and utilizing benefits from multiple options. Many businesses have adopted the cloud in one way or another, with 87% of businesses having a hybrid cloud strategy.
The broadcasting industry is certainly not the first to turn to the cloud, so there are insights to be gained from other industries who started their cloud journey a decade ago. However, with the additional requirements of being live, and cameras that need to be on-site, there are caveats that make cloud adoption for this industry unique.
The live broadcast industry fits into the world of the cloud as it pertains to three main components—cameras, people, and computing (hardware and software). Unlike other tech industries, there is a tangible component with live broadcast cameras that will always need to be on-site at an event, and unable to move to the cloud. Conversely, production crews can now be anywhere. Whether producing, directing or running replay, operators can remotely access the systems they need.
This leaves technologists with the option to explore innovation in hardware and software components. With the anchor of cameras needing to be on-site, a customized combination of private cloud and on-prem is likely to be the cloud variant for the largest broadcasters. Offering the lowest cost (with some level of volume), lowest latency, highest reliability and the most control, it is the best choice for this industry.
The hybrid cloud harnesses the benefits of the private cloud, while still allowing for on-prem production resources at an event. For this reason, the move to the cloud will represent the move to the hybrid cloud for live broadcasters.
With companies recognizing the value that the private cloud brings to their workflows—and ultimately, their viewers—broadcasters are using the cloud to simplify multifeed productions, while also using distributed hardware and distributed control to place an emphasis on scalability and quality.
The hybrid cloud has benefits that go beyond technology, as well. In a post-pandemic world, the modern workplace has grown more accustomed to remote work and hyper-flexible schedules; there is intense competition to hire skilled workers that is affecting seemingly every industry. Live broadcast production needs to be able to satisfy the modern workforce's needs in order to attract and retain talent.
Cloud technologies are taking on more responsibilities to cater to both viewer and employee demands, helping to alleviate pain points; but on-prem production won't go away. Effectively utilizing cloud technologies will be vital to the live production industry's success in the current economic landscape, helping with cost savings and flexible schedules.
Increased Demand will Expedite the Move to Cloud
The demand for bringing live events into a viewer's home will continue setting the bar for new developments. The results of that will look different in an ever-changing landscape—whether it be a new shift to streaming platforms or an enhanced experience from home that caters to personal preferences. Regardless, technology will continue to advance at an exponential rate to meet these needs.
Alongside viewers, the brightest minds in the industry are always looking at ways to improve. Technology will continue to push the boundaries of what is possible and the hybrid cloud will be on the frontlines making a big impact.
Get the TV Tech Newsletter
The professional video industry's #1 source for news, trends and product and tech information. Sign up below.
Nick Garvin is the Chief Operating Officer for Mobile TV Group (MTVG). This includes all partnerships, day-to-day operations for its mobile production unit fleet covering over 4,000 live events annually, and its audio/video systems manufacturing facility called Colorado Studios. MTVG has led live 4K HDR productions in the U.S. covering the PGA Tour, NBA, NHL, college football, entertainment, and corporate events for many of the top Fortune 500 companies. At the height of the Covid-19 pandemic, Nick led the launch of MTVG's Cloud Control, an all new cloud based live production system that facilitates the safe return of sports on TV, and outlines the future of live production. Nick is also the founder of Stackup, an education technology company that uses artificial intelligence to deliver metrics on students' digital reading and learning to over 20,000 schools. Stackup was acquired by the Global Grid For Learning. His work on this technology put him into Forbes 30 under 30 class of 2018. Nick is the inventor and patent holder of the Stackup technology.