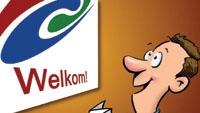 There was a genuine fear that the NAB2002 convention would be a bust with few new products and not many more attendees. That prediction turned out to be wrong on both counts. It was a good show.
Now we find ourselves at IBC. What can we expect at this year's show?
It's certain you can expect to see more attendees — from both sides of The Pond. Certainly, the Americans will be there in greater force. Most of us missed last year's convention.
There are a few other reasons I believe this year's IBC will be a great success. First of all, I've received more pre-IBC press materials this year than ever before. As I struggled to find space in the magazine for even a small part of all the information I've received, I began to wonder why manufacturers were so prolific with their materials this year. Could they believe the industry's long-awaited turnaround is coming?
Second, digital television in both Europe and the United States has moved from the "Do we have to do this?" to the "We're going to do this and do it on this schedule," mode. Despite failures like ITV Digital, there will be DTT, and it will eventually be successful.
Thirdly, I believe this year's IBC will be quite successful because it has evolved into much more than a broadcast event. Two years ago, it was a streaming show. Today, reason has reigned in the Internet crowd, but you'll see plenty of new vendors from non-traditional industries providing solutions to broadcast and production applications. Key among them are the traditional IT, network and storage vendors. Many are new to our industry, but they bring important expertise and solutions we can use.
All these factors tell me that better times are around the corner. Just don't ask me to tell you exactly how far away the corner is. What I do know is that in times of recession and cutbacks, one might think that manufacturers would develop fewer new products and services. For now, there are at least as many products being touted as new for this show than in any other year I've been covering IBC.
So stop me at the show, and let me know what interesting solutions you've found. If we miss each other, drop me an e-mail, and report what peaked your interest. I'll be giving away free Broadcast Engineering T-shirts to five writers who share their viewpoints. A drawing will be held from those sending their thoughts to me by 1 October 2002. You can send me e-mail at editor@primediabusiness.com. I look forward to hearing from you.
See you on the show floor.
Send comments to: • direct:editor@primediabusiness.com• Web site:www.broadcastengineering.com
The latest product and technology information
Thank you for signing up to TV Tech. You will receive a verification email shortly.
There was a problem. Please refresh the page and try again.