Broadcasters Go All-Digital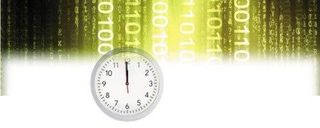 Delayed twice by an act of Congress, it was a long time coming but it's finally here. The American system of TV broadcasting officially enters the all-digital age.

For broadcasters, the transition first required educating the industry to the seachange in technology and its vast new options that was about to occur—and subsequently to educate their tens of millions of viewers, as well. On May 21, broadcasters in many markets held a brief test run by switching to digital signals, thereby allowing viewers to gauge whether they would be affected by the turn-off. But some broadcasters contend the learning curve for viewers (and the industry itself) is far from over.

"We have not underestimated the viewer education and support that will be required starting now," said David Folsom, vice president and chief technology officer for Raycom Media in Montgomery, Ala. Currently Raycom owns more than 40 mostly small- and medium-market stations that are affiliated with all six English-speaking commercial broadcast networks. "We participated with the FCC in the early shut-off of analog at two of our markets [Wilmington, N.C. and Honolulu]. What came out of these two experiments was that viewer education and 'customer support' was the key to a successful transition," Folsom said. Technically, early test runs demonstrated that coverage areas for DTV "will change dramatically" in many markets, according to Folsom. About 40 percent of all stations will be changing channel assignments, as well, which Folsom thinks will add to viewer confusion.
Lynn Claudy, Sr. VP NAB Science & Technology

"Although the majority of viewers know the analog shut-off will happen on June 12, I believe many—including some of the most vulnerable demographics—do not know how it will impact them specifically," he said. Those viewers will require extraordinary support from broadcasters." Several Raycom stations have call centers and outreach programs set up this week to help mitigate the impact.

For some operations, the transition comes at a time of major change in both their technical and brick-and-mortar infrastructures, too. Vegas PBS (KLVX-TV) in Las Vegas is in the process of moving into a new facility (dubbed its "Educational Technology Campus") after many decades residing in a facility built when early television's key technologies were "live" or film. Like some other PTV operations around the nation, Axtell's "station" runs myriad services—including three digital broadcast channels, five cable channels, six school channels, as well as on-demand services.

Operationally, according to longtime General Manager Tom Axtell, there is little for Vegas PBS to do this week. "We transitioned back in 2002 when we signed on our digital transmitter," he said. "Our multichannel services are in place and our 'synch issues' with cable and satellite have been addressed. June 12th is [merely] our analog sign-off date."

But from the viewer's point of view, Axtell thinks the transition could be "vexing." In May, Axtell was still getting daily calls from viewers who had reception problems after hooking up their converter boxes. Axtell believes some homes being reported by Nielsen and others as "transitioned" have the necessary gear but are not really connected. Axtell is especially worried about PBS's traditional educational outreach to kids, primarily in his market's low-income homes — which he finds the most susceptible demographic for lacking converter boxes for second and third home receivers.

Media General Broadcast Group, based in Richmond, Va., operates 18 outlets in 10 mostly southern states. Mike Sutton, MGBP's IT director, said it's critical for broadcasters to "maintain the same level of vigilance" at the transition that stations used in getting their digital systems up and running while continuing to operate in analog. "I think many broadcasters will breathe a well-deserved sigh of relief at the time of the switch," he said. "From a technology standpoint, it will be nice to begin focusing solely on one system [again].

A 'Senior' DTV Moment

PHILADELPHIA
My adventure into the world of twisted wires began with connecting two Zenith DTT-901 digital converters for my 89 year old father-in-law who lives only 2.7 miles east of the renowned "antenna farm" in the Philadelphia neighborhood of Roxborough where, eight huge towers transmit virtually all of the TV and FM signals licensed to or near the city.

Connection in the living room to a rooftop antenna and in an upstairs bedroom of the "row house" with "rabbit ears" was relatively quick and easy with over 20 channels he had never seen before. He was especially pleased with the reception of New Jersey Network Public station WNJS-DT in Camden, NJ as the channel 23 analog signal was extremely weak. He then suggested I ask his longtime friend and neighbor how his connection was going.

I popped in two doors north to find the neighbor was planning new digital TV's in the living room and kitchen, but had installed a converter box for the two upstairs bedroom TV's. "A [as in one] box?" I queried and asked to see the setup. He opened a closet door and sitting on the floor was another Zenith box. It had a lamp cord coming from the basement which was supposedly connected to an outdoor antenna. This was connected to the antenna input of the box with two electrical wire nuts twisted onto one foot of coax.

The output was also a piece of cut off coax with four more wires connected. One pair went through a hole in the wall and the other ran under the door to the TV on his dresser. In reality, he was still watching a ghosty picture from his analog TV and tuning with the TV remote.

I pointed out that first, the converter was putting out on Channel 3 and the loss of signal he was suffering from the electrical wire was compounded by it acting as antenna to receive the over-the-air Channel 3 signal. This is something he would have to deal with until the digital transition.

Secondly, the TV's in both bedrooms would have to be on the same channel, not to mention that he had to leave his closet door open in order for the remote control to work.

A quick call to my father-in-law brought additional cable, connectors and rabbit ears to the rescue. Then, a switch to Channel 4 output brought him over 30 channels not only in the master bedroom but, also in the second room... via another Zenith box the neighbor was "saving" (for what I don't know).

A few days later I was at a party at my wife's aunt's house in the city's Andorra section, about the same distance from the towers to the northwest. They have cable but wanted their two Digital Stream DTX9950's TV's in a spare upstairs bedroom and a sunroom off basement. The bedroom TV was a relatively easy install and at the party I became the entertainment fielding questions from neighbors like:

"Can I disconnect my cable if I get this?"

"Will channel 10 still be on channel 10?"

"What does 10-3 mean?" and

"Why is one picture a small square and one is full size?"

So many questions, so little time...

Then another senior at the gathering asked if I would help her as well. I agreed to walk the half block to her house. There she had a Digital Stream DTX9950 and a Magnavox TB100MG9. The issue here was that both of her "rabbit ears" antenna had spade lug connectors so a trip to a nearby Radio Shack was needed for coaxial adapters.

The Digital Stream, as I found in the other installations including one in my own home was by far the easiest set-ups for even the least-technical user. The menus and manual are not too technical so with a quick connection of the coaxial adapter, over 30 channels were easily received.

The Magnavox in the kitchen had one major issue. It output on Channel 3 only with direct interference from the analog signal of KYW-3 and I was not sure if that transmitter would be off after the transition. There was absolutely no way to switch the box, either manually or in the setup menu and there was no mention in the manual. I instructed her to call their Customer Service desk the next business day and it actually took her three calls until she was able to get someone who even understood her problem and was able to talk her through a clandestine procedure using the remote control.

The bottom line is, whether it were last February or this June... judging from what I saw in just four households, I think there will be a lot of folks getting their news from the radio on June 13.

— J.R. Russ

J.R. Russ is owner of J.R. Russ Programming and Research in Boothwyn, Pa."My greatest concern is the ability to safely disassemble years of analog-related technology in our facilities without disrupting our digital product," said Sutton, who is also a columnist for TV Technology. "Both systems have evolved over the years and created sort of a complex web within the facilities. Fully understanding those systems in place will be critical to successfully extracting the systems no longer in use."

Lynn Claudy, NAB's top engineer, said while this week's momentous switch is not quite "an autopilot operation," the planning process leading up to June 12 has been long and thorough. "Enough so, that the infrastructure switch for broadcasters is likely to be both predictable and successful. But as big a challenge as the transition has been for broadcasters, it's a much bigger transition to change the mindset and habits of consumers," said NAB's senior vice president for science & technology.

Claudy said now with digital transmissions, broadcasters will achieve "technical parity" with other TV service providers, but the digital era also will require broadcasters to stay competitive through constant innovation. "I love that quote from Eric Shinseki, the U.S. Secretary of Veteran Affairs — 'If you don't like change, you're going to like irrelevance even less.'"

As the courts consider the controversial issue of white spaces which the industry says will cause undue interference to broadcast DTV devices, Claudy says "reliability" now becomes a higher priority for broadcasters. "The use of [white space] devices in the TV bands represents a major potential threat to maintaining reliable DTV service for many broadcasters, if interference avoidance and mitigation are not properly considered. Managing the balance between allowing new entrants into the TV bands without subjecting the digital TV service to devastating interference effects will be a hallmark issue for the DTV era," Claudy predicts.

The Association for Maximum Television also is greatly concerned about white spaces — especially since digital interference does not result in gradually worsening (and often still-viewable) video degradation as with analog's more tolerant "snow" effects.

"The manifestations of interference to a digital signal are significant — such as the picture becoming pixilated and freezing up altogether," said MSTV President David Donovan. "Local broadcasters will have to be more vigilant about protecting their viewers from interference starting right now. The examples of incorrect government analysis [of possible interference] are endless."

MSTV also is cautioning its members that a significant number of viewers will now be relying on converter boxes and antennas for their on-air DTV and therefore it's vitally important to focus on maximizing their digital signals. "Scanning and antenna issues will be critical right now," Donovan said. "Solutions to many box installation problems are uniquely local and stations now have an opportunity to grow their off-air audiences by helping consumers receive their signals."

Former FCC Chairman Richard Wiley, who played an intrinsic role in formulating the ATSC standard when he chaired the FCC Advisory Committee on Advanced Television Service, thinks once the U.S. economy has recovered and the dust has settled on the switchover, both the public and the industry will come to better understand why the transition occurred in the first place.

"After all, there was a reason why our government engaged in industrial policy to put the nation through such a prolonged transition process with all of its attendant dislocations and expense," Wiley said. "The fact is that DTV is better and, indeed, HDTV is even better."

The latest product and technology information
Future US's leading brands bring the most important, up-to-date information right to your inbox