A DTV transition primer from Wilmington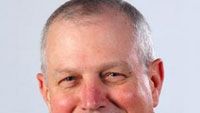 Gary McNair, vice president and general manager of WECT-TV in Wilmington, NC, had a learning experience from the early DTV activation in his hometown.
In an essay he wrote for the Web site TVBR.com, McNair —w ho said he found himself unprepared for what he experienced — offered suggestions for other broadcasters facing the transition.
1. Educate yourself. Experience the product. Become a consumer of free over-the-air digital TV. It is different in more ways than one. I contend the digital signal is finicky and knowing the "ins and outs" of what you are dealing with is very valuable. I prepared a map with mileage circles so I could have some kind of guidance for antenna type. Almost every reception problem is different and the variables seem endless — geography, TV type, converter box, antennas, house type, viewer intelligence, etc.
2. Prepare a station or market specific, easy to understand, "digital viewing guide" — complete with maps and pictures. Make it available at television retailers, public events, on your Web site or through the mail.
3. Offer a digital help line for questions or problems.
4. Be prepared — you will insult your core viewers with the digital messages. These are the people responsible for the bulk of your ratings and you really don't want to offend them or chase them off. They get it and they are, or will be, prepared. But they will not have a lot of tolerance for why you have to run so many announcements about the digital transition. Try blaming it on the government.
5. Work with your fellow broadcasters if they are willing. You can share the communications workload by assigning a point-person for outside entities like other media, retailers, public safety entities, grass roots organizations, town and county governments, cable and satellite providers.
6. Communicate with your cable and satellite providers. They want to hear from you and work with you on getting through this. This is also necessary for confirming when you can safely "test" viewers without risking confusion from cable or satellite subscribers.
7. Communicate with television retailers. They are talking with customers every day. The better information they have, the better they can help people buy the right antenna and talk about reception issues, including rescanning to get all the channels.
8. Educate your staff — especially your news and sales staffs who are constantly out representing the station. Everyone will get questions from friends, relatives and neighbors. They'll expect station people to be experts.
9. If you are not replicating your coverage area, be prepared for a lot of calls. Add temps to field or return calls. They do not need to be engineers. But they do need be able to patiently "walk" a caller through all the troubleshooting involved with connecting and operating a converter box and "peaking" an antenna.
10. Don't let viewers procrastinate. Because they will. It is human nature. Once your cable and satellite operators are no longer using your analog signal, start annoying the over-the-air analog viewers. Do lots of soft tests or run big crawls. Do anything you can to get them off their butts and move them to the digital signal early.
The latest product and technology information
Future US's leading brands bring the most important, up-to-date information right to your inbox