Eye candy for your senses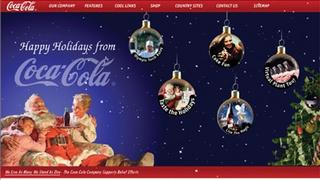 Since this is the last streaming column of the year — just in time for the holiday season — I've broken out my wish list. Now this is not your ordinary list, not the list of goodies I am going to give to my wife and kids. No, this is the list of things I really want — things that will make my many hours on the network magical again.
With all the gazillion Web sites out there, how do you make yours stand out? What will be special about your Web environment that attracts users and potential customers to your locale? To find the answer, look to high-end retail marketing. Create an environment. Create a place that represents your company, your content and, most importantly, your customers.
From a technology standpoint, you need to bring to bear a lot of resources. First, decide what type of environment you need. Is it a straight text-based site (informative but not very appealing), or is it a 3D immersive site (very engaging but can limit access because of the high-bandwidth bells and whistles)?
For my wish list, I lean heavily on the bells and whistles. An immersive site on my list will undoubtedly incorporate the latest in interactive 3D graphics. Macromedia's Flash would be my choice for building this "world." I would possibly go as far as using QuickTime VR to build 360-degree images that my customers could navigate.
A site on my list would also have to incorporate video/audio streaming technology — a system that can display dynamic streams specifically tailored to each user's display platform with personalized information.
OK, so this is just a wish. I have seen a few sites that incorporate some of these technologies, but putting it all together and offering it to users is another thing. For now, let's talk about what is possible. Certainly, pretty pictures make your site look better. A lot of sites use frivolous graphics for backgrounds that may add color and imagery but add nothing to functionality. Adding QuickTime or other video makes your site more interesting, and might even give some of your users their first taste of interactive TV.

Soft drink companies are often especially adept at using graphic elements and Flash to create an environment, as demonstrated by the holiday theme of the Coca-Cola site (shown above). Photo courtesy Coca-Cola.

Have you thought about interactive menus? They may not be as fancy as video or audio but, when it comes to attracting attention, interactive menus really make people stop and investigate your site. An excellent example can be seen at the Whitney Museum's bitstream exhibit (www.whitney.org/bitstreams). Other favorites of mine have to be the soft drink sites. 7 UP's site (www.7up.com) is very well done with interesting mouse overs. The holiday theme on the Coca Cola site (www.coke.com) is a nice touch. The menu items have a distinct sound, and you can actually make music by running your pointer over the ornaments. My new favorite is actually Pink Floyd's site called Echoes (www.pinkfloyd.co.uk). Its content is interesting, its use of Flash is innovative, and it rewards viewers with easy-to-understand navigation.
Macromedia Flash is the perfect tool to create such Web sites. Flash uses the power of vector graphics to animate Web sites. Flash, if used properly, can grab the attention of Web users, most of whom are used to static, boring Web content. Another benefit of Flash is that, typically, users spend more time at Flash-enhanced Web pages than regular old HTML sites. Uniqueness is a great attribute of Flash. The ability to have transitions and sound has an incredible effect on Web users who, naturally, make judgments about your company from the look and feel of the Web site.
Flash is the key to designing and delivering low-bandwidth animations, presentations and Web sites. It offers scripting capabilities and server-side connectivity for creating engaging applications, Web interfaces and training courses.
Unfortunately, the Flash interface is not the friendliest. Unlike the venerable HTML form commands such as pull-down menus, radio buttons and check boxes, Flash makes you create your own. Then you have to figure out how to communicate with them through variables. The upside is that you can be creative and make actions look and feel like anything you want. Making communications work between Flash files and CGI scripts is important to any interactive site. Without CGI interactions, users couldn't search databases, receive external data or interact with other programming. This involves writing action scripts to dynamically read in multiple variable names, then "write" the action movies to your current movie based on the variables returned from your CGI script.
Variables within your "movie" will have an action that will be sent to your script using either the GET or POST feature. Variables from your script can be sent back to the Flash movie. Problems arise quickly when you have multiple action buttons, each in the same movie, each posting to the same CGI script. Flash doesn't know which one required the response and which ones didn't, so it posts all variables in that movie clip to the script. To fix this, each action must be put in a new movie clip. Each movie clip should contain its own URL to interact with your CGI and must be put in the main movie. This allows each action to post only its variable to a script of your choice. It also allows multiple actions displayed at the same time to post their contents to different scripts.
Performing simple data transfer to a CGI script is not obvious. The action commands are not as easy to use as the "FORM" HTML tags. Regardless, since Flash offers unique effects, Web designers are advised to work around any problems because the results are worth it.
There are many sites that show off the power of interactivity on the Web, incorporating streaming video, images and sounds, graphics and animations. Interestingly enough, my fantasy sites are starting to appear in various configurations across the Net. As Web site designers combine these technologies into a single site, watch out as new opportunities open up and the sites start attracting a different kind of customer.
Steven M. Blumenfeld is currently the vice president of advanced services for America Online.
Get the TV Tech Newsletter
The professional video industry's #1 source for news, trends and product and tech information. Sign up below.